Maturing Jose set for Monday's spring debut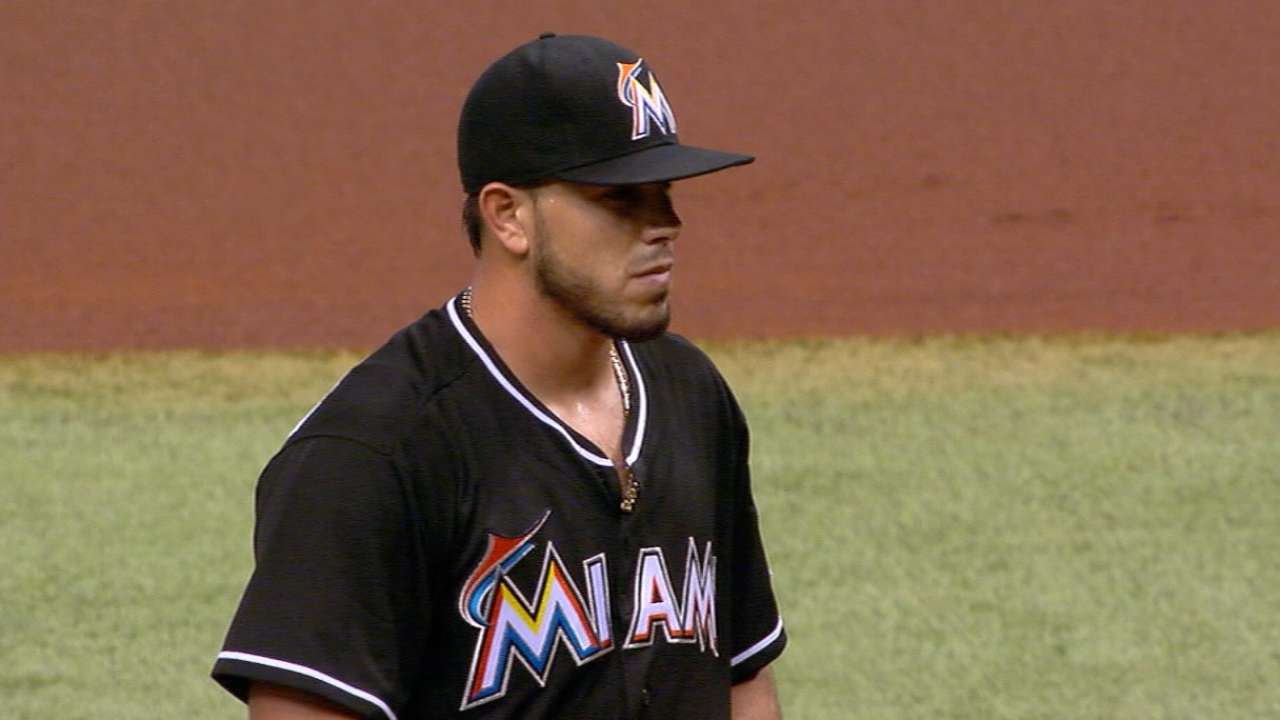 JUPITER, Fla. -- You can expect plenty of fire when Marlins ace Jose Fernandez makes his Grapefruit League debut at 1:05 p.m. ET on Monday against the Nationals in Viera, Fla., at Space Coast Stadium. Just don't look for the 23-year-old to concentrate solely on bringing the heat.
As part of his maturation as a pitcher, Fernandez is now less concerned about velocity and more focused on spotting and changing speeds with his fastball. The right-hander's first real game test will be against a formidable Nationals lineup.
Like so many hard-throwing young pitchers, Fernandez has gotten caught up on power, and for good reason. He touched 100 mph in 2015. According to FanGraphs Baseball, Fernandez's average fastball velocity was 95.9 mph last season.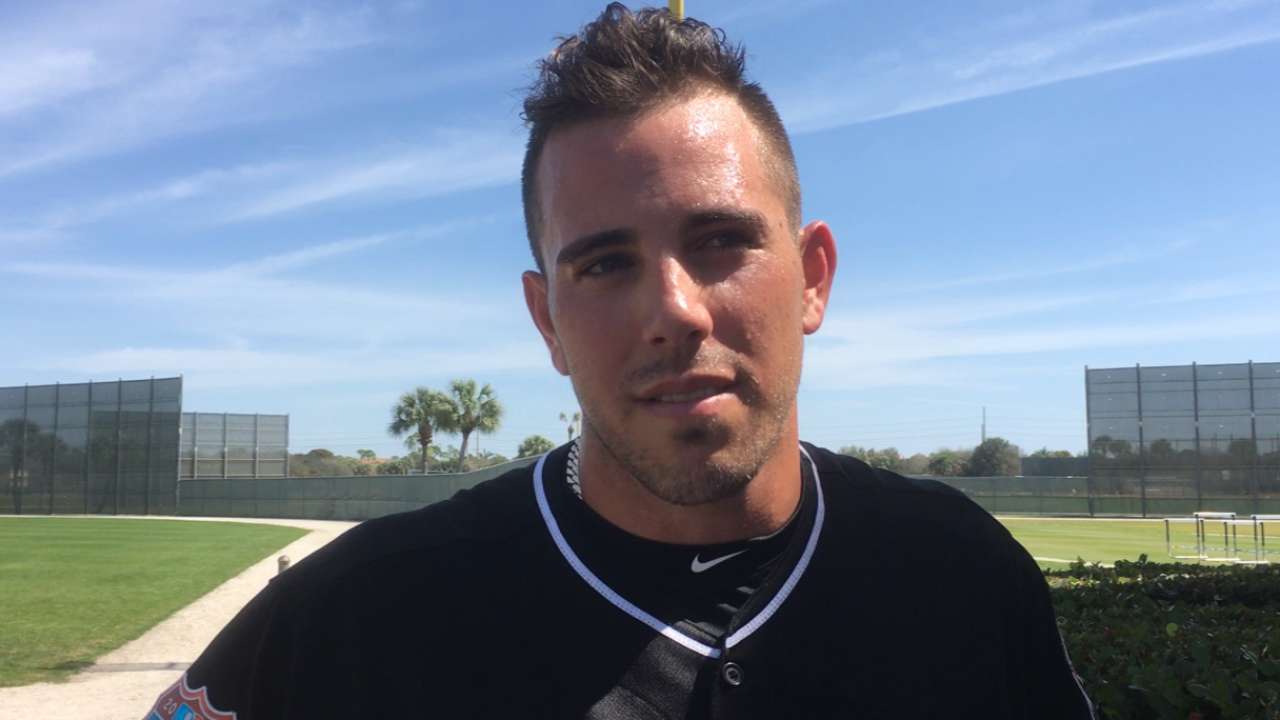 When you have that kind of weapon, coupled with a wipeout breaking ball, it's easy to try to overpower instead of preserve. So one of Fernandez's Spring Training objectives is to be able to spot his fastball -- and when necessary -- reach back for 98 mph.
"I think as a pitcher, that's something you should always have in the back of your pocket," Fernandez said. "It's not easy. I think a lot of it goes into the preparation you have, and how you feel."
To move forward in his blossoming career, Fernandez is also taking a step back by reviewing his success as the receipient of the 2013 National League Rookie of the Year Award. That season, his fastball averaged 94.8 mph. It was 94.6 mph in '14.
"I've been looking through my other years, and 2013 was the year I was more consistent with my fastball," Fernandez said. "When I wanted to throw hard, I did. That's kind of where I'm going."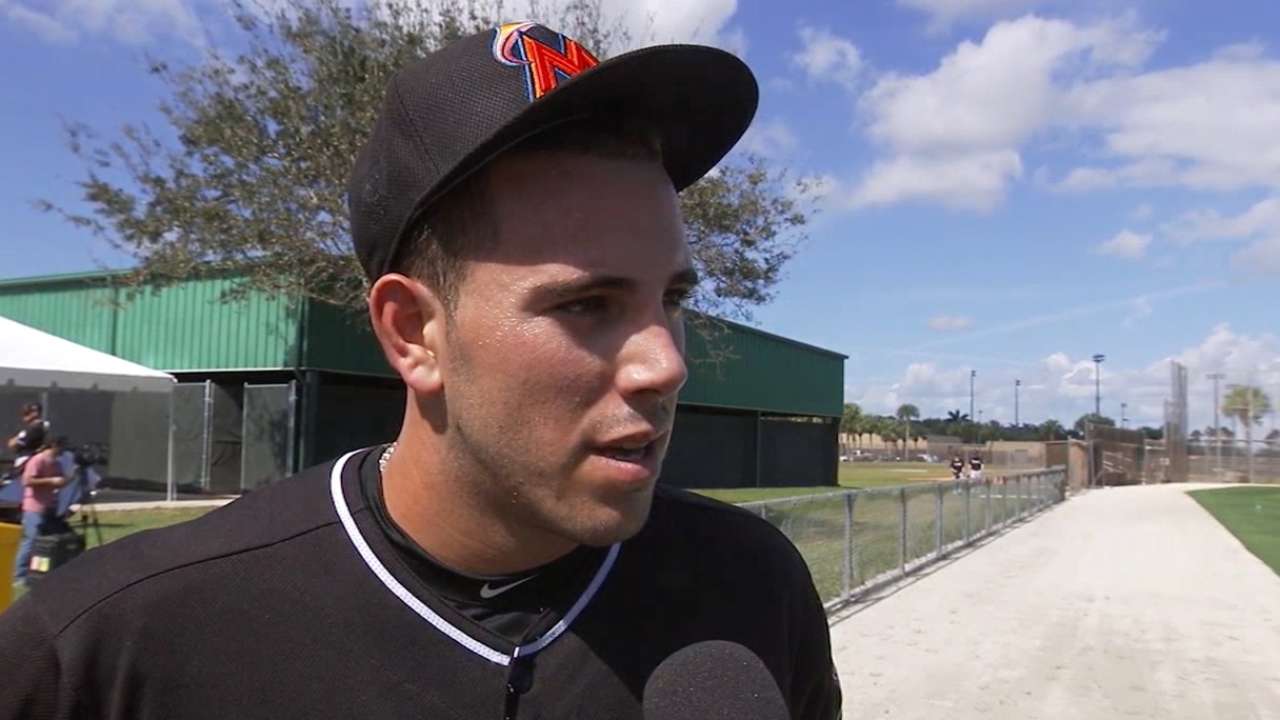 Fernandez is at a point in his career where he is being cautiously handled. He underwent Tommy John surgery on May 16, 2014, and he will be on an innings range of 180 this season.
To better prepare himself, Fernandez is picking up pointers from fellow pitchers, as well as hitters.
"I was listening to Pedro Martinez talking the other day," Fernandez said. "When [the Hall of Famer] was young, he was the same, throwing hard. In time, you learn. I think I learned that after my surgery. When you're young, you want to throw so hard."
Upon his return to the mound, Fernandez went 6-1 with a 2.92 ERA in 11 starts in 2015.
As a student of the game, Fernandez has had conversations with a number of pitchers, including Detroit's Anibal Sanchez.
"I talked to Anibal Sanchez, and he talked about a lot of things, like how to go into Spring Training, and how to handle Spring Training," Fernandez said. "How to throw and do things against teams you're going to play in the season.
"Even talking to the older hitters here, like [Martin] Prado, and other guys. They teach you a lot about approach and what they're trying to do. That helps a lot."
Joe Frisaro is a reporter for MLB.com. He writes a blog, called The Fish Pond. Follow him on Twitter @JoeFrisaro and listen to his podcast. This story was not subject to the approval of Major League Baseball or its clubs.