Blue Jays' Saunders: No worries about knee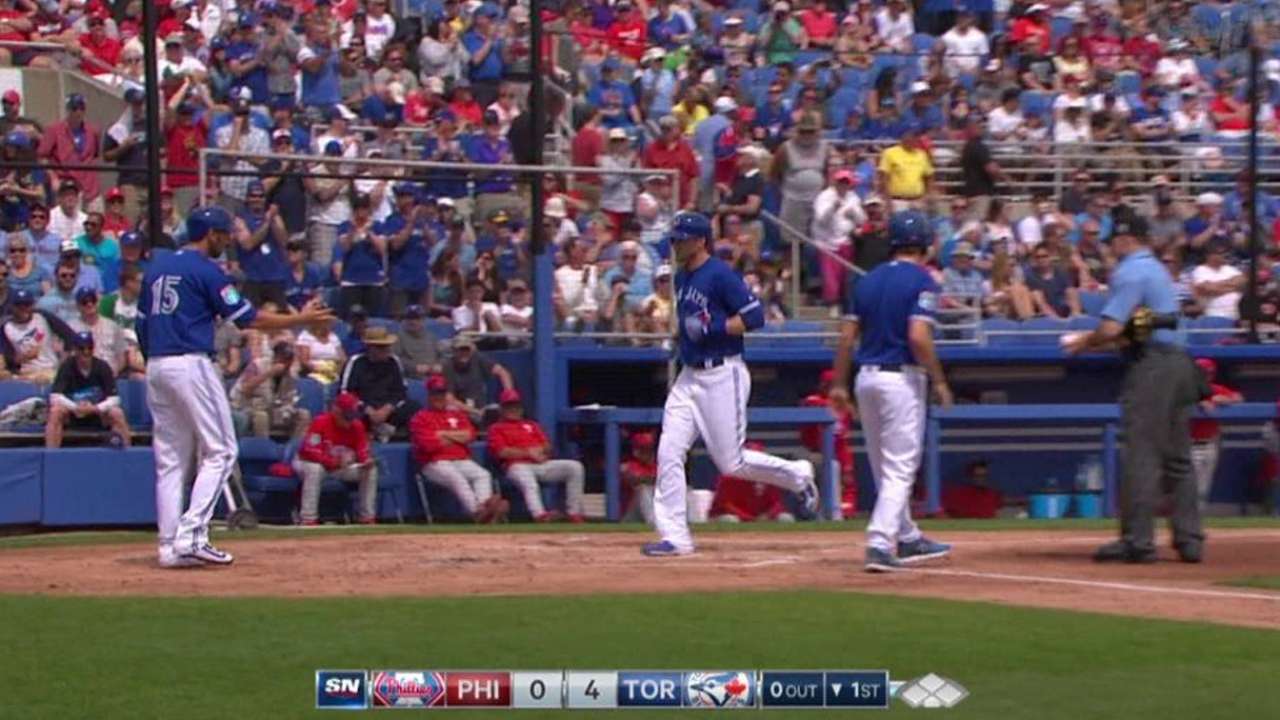 KISSIMMEE, Fla. -- Michael Saunders remains optimistic that at some point in the not-so-distant future, he won't have to answer any more questions about his surgically repaired left knee. But until then, he'll make his case by performing on the field.
Saunders has spent the spring patiently answering any questions reporters might have about his recovery from surgery and the ensuing bone bruise that limited him to nine games last season. It has to be a tedious process, but it's one Saunders will need to continue repeating over and over again until his production indicates otherwise.
Toronto's starting left fielder got off to a good start in that regard with an impressive showing thus far in camp. He seems to be moving well in the field, and at the plate, the seven-year veteran has been one of the early breakout stars.
• Spring: Tickets | Ballpark | 40-man roster | NRIs
"I think I've passed every test there is with my knee, as far as health," Saunders said. "That was the biggest thing for me. I knew I was healthy, but it's different knowing you're healthy but playing with it in the back of your mind. That's something I've been able to shut out, and I don't even think about it any more."
Results in Spring Training don't mean a whole lot, but it's still an encouraging first step following last year's lost season. In three games this spring, Saunders is 4-for-7 with two home runs, seven RBIs and two runs scored in eight plate appearances. It's far too early to draw any firm conclusions from the numbers, but whatever concerns there were at the start of camp are slowly but surely fading away.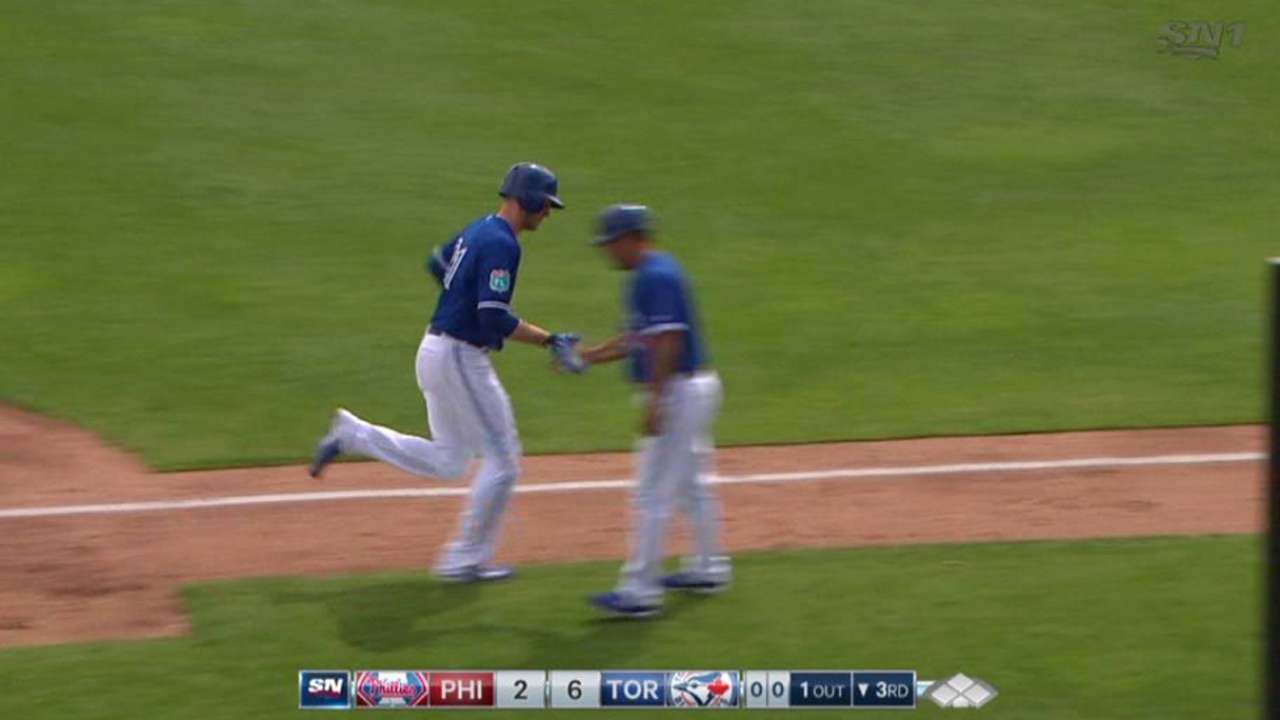 The big test will be whether Saunders can maintain his current form throughout the spring and deep into the regular season. The team won't know the answer to that for quite some time, but the confidence appears to be back, and that's a big part of the battle. The rest will come in due time.
Saunders, who didn't make the trip to Kissimmee for Sunday's game against the Astros, made several nice running plays during Saturday's 9-6 victory over the Phillies. He also had a breakout day at the plate, with a pair of home runs and five RBIs. Needless to say, Saunders is feeling good about the way things are going.
"I've definitely gotten some work out there," Saunders said. "A lot of throws, but more so than anything, to come in here and not have it linger in the back of my mind, being able to play free and easy. That's something I wasn't able to do last year, and I knew that was going to be the biggest test for me. I really think the last five-to-10 percent of rehab is getting over that mental hurdle of knowing that you're healthy."
Blue Jays manager John Gibbons also confirmed Sunday morning that Saunders will be the everyday guy in left field to start the year. He's not going to be used in a platoon, and the club intends to use him as much against lefties as they do righties.
"My big concern when he showed up this year -- he basically missed the whole year last year and he has been banged up in the past -- how does that affect you? And it hasn't so far this spring," Gibbons said. "That's the ideal situation, he's your guy, you don't have to worry about who's on the mound. We got him for a reason, we got him because we liked him."
Gregor Chisholm is a reporter for MLB.com. Follow him on Twitter @gregorMLB and Facebook, and listen to his podcast. This story was not subject to the approval of Major League Baseball or its clubs.