Stroman exploring how to disrupt hitters' timing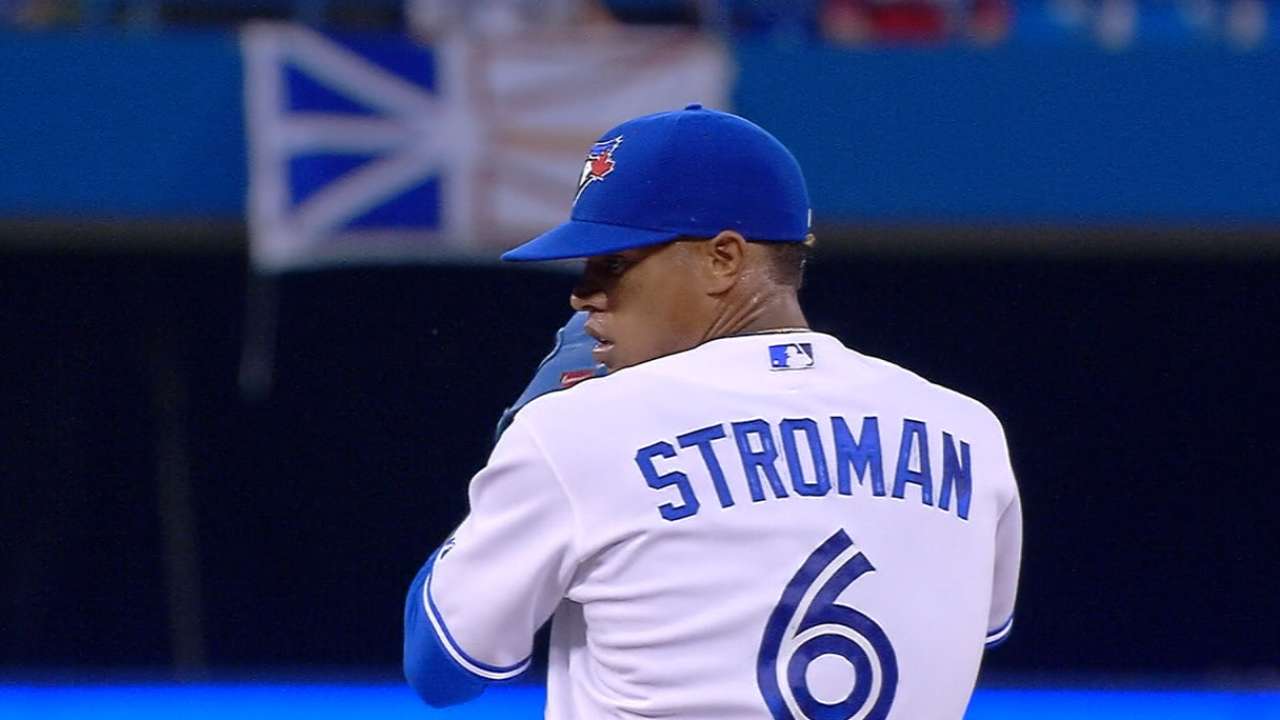 KISSIMMEE, Fla. -- When it comes to this year's Spring Training, Marcus Stroman is all about tempo.
Stroman has spent his last couple of outings trying to occasionally vary his speed and delivery to the plate. The goal is to put something in the back of an opposing hitter's mind that will mess with his timing at the plate.
Stroman made three quick pitches in Sunday's start against the Astros. Instead of going to a full wind-up with his typical leg kick, he instead used a slide step to vary his time to the plate.
• Spring: Tickets | Ballpark | 40-man roster | NRIs
"I've always played with it ... I always like to pick hitters' brains, and the biggest thing that hitters sometimes say that messes them up is when pitchers kind of change their tempo, change their motion, change their delivery," said Stroman, who allowed one run over three innings. "So, I'm just working on it."
The move somewhat backfired in the first inning, when one of his slide-step pitches was sent over the wall in right field by Colby Rasmus for a solo home run. After his outing, Stroman admitted he might have rushed that changeup a little too much and it resulted in poor command.
Those minor slip-ups aren't a big deal during the spring, and if a pitcher is going to experiment with something new, this is the time to do it. Stroman expects to keep tinkering with some of those things throughout the spring while also continuing to focus on fastball command before eventually going to his offspeed pitches more frequently.
"If it's something that's in the back of their heads, 'Oh, Stro has a quick pitch,' it's only going to help me out," Stroman said. "Just something that I can use to help guys get off my pitches, just to disrupt timing."
Gregor Chisholm is a reporter for MLB.com. Read his blog, North of the Border, and follow him on Twitter @gregorMLB. This story was not subject to the approval of Major League Baseball or its clubs.