D-backs to continue auditions for leadoff role
Pollock to join Ahmed, Segura in mix for No. 1 spot in lineup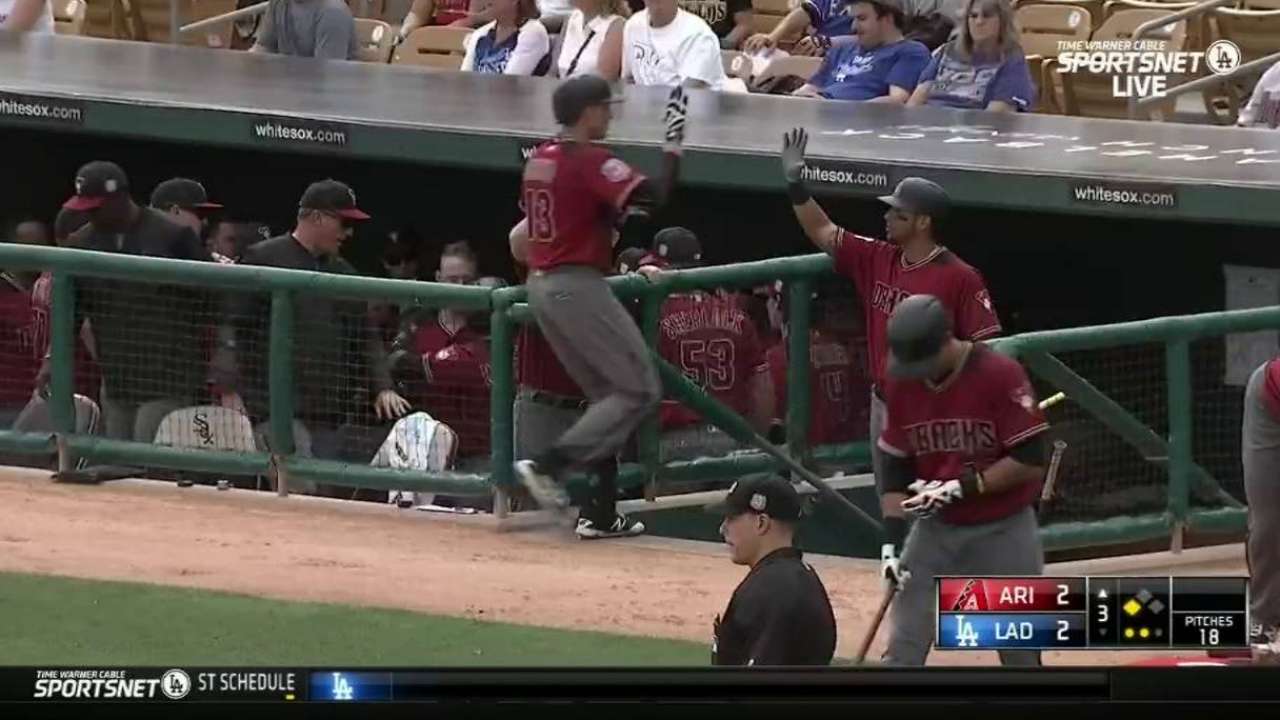 PHOENIX -- D-backs manager Chip Hale will continue to experiment with the leadoff spot in the batting order Sunday when outfielder A.J. Pollock hits there.
Shortstop Jean Segura hit there in his first two games this spring and went 5-for-6. Fellow shortstop Nick Ahmed has hit there twice, and this will be Pollock's first look there.
Ideally the D-backs would like to hit Pollock in the No. 2 or 3 spot ahead of Paul Goldschmidt and Segura's speed makes him a fit in the leadoff spot. However, he will need to get on base at a better clip than he has the past two seasons when his on-base percentage was below .300.
• Dodgers Spring Training: Tickets | Schedule | Information
"We're going to play around, back and forth and see how it plays out," Hale said of the leadoff spot. "[Segura's] swinging the bat really well right now, he's staying with his game, and when pitchers make mistakes he's making them pay."
Weeks impressive
Rickie Weeks has impressed the staff so far with the way he's swung the bat in batting practice and games.
Weeks, who was signed to a Minor League contract after camp opened, will get a long look in the outfield with a chance to win the final reserve spot on the roster.
"Very good, very impressive," Hale said of Weeks. "He came in ready to go. Didn't have a whole lot of practice, put him right into games and his at-bats have been good. He's going to get some playing time and we're going to see what he can do."
Error free
The D-backs have yet to commit an error this spring after leading the National League with 71 defensive runs saved last season.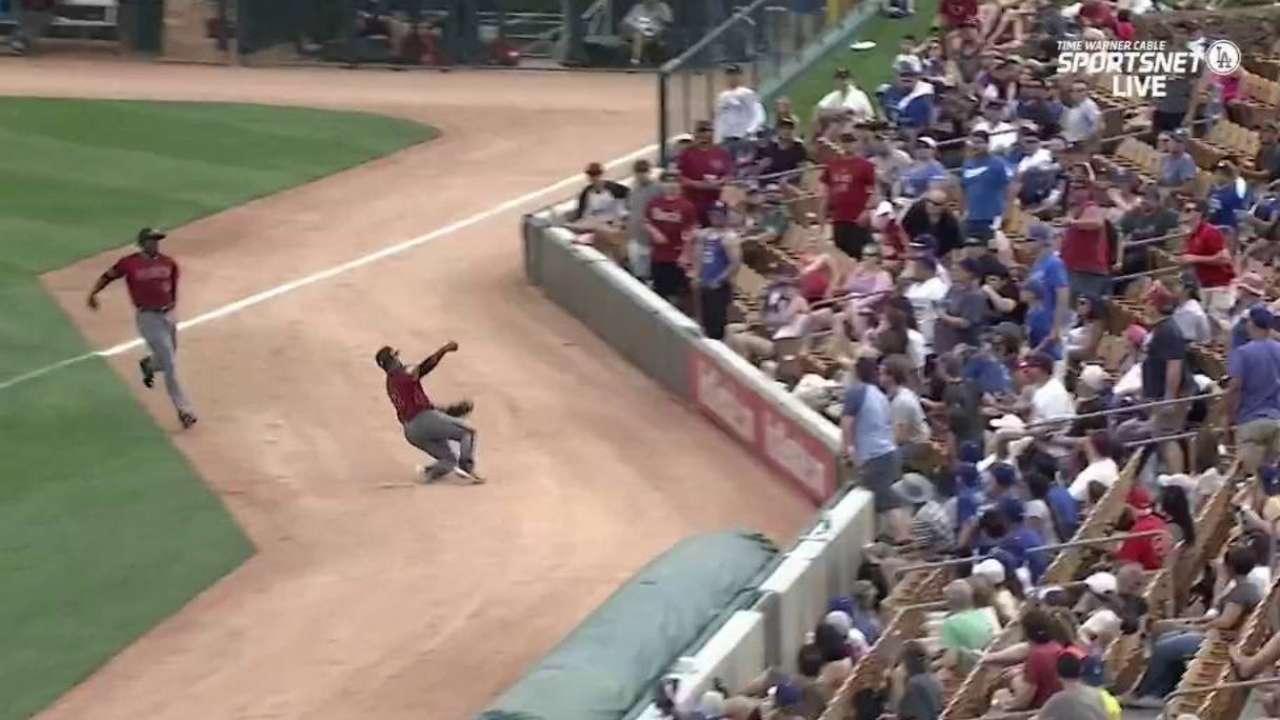 "We have our meetings every morning to go over the game and we talk about obviously the at-bats, the pitching, the defense and one thing we had noticed today was we rate everything how guys do and there really haven't been a whole lot of plays to rate, honestly," Hale said. "Most of them have been routine so far."
B games
The D-backs will play a "B" game against the Rockies on Sunday morning at 10 a.m. MST on the D-backs Field 1 at Salt River Fields.
The D-backs also have a "B" game scheduled for March 13 against the Angels at Salt River Fields.
Steve Gilbert is a reporter for MLB.com. Follow him on Twitter @SteveGilbertMLB. This story was not subject to the approval of Major League Baseball or its clubs.