Bastardo faces minimum in Mets debut
Veteran reliever allows one baserunner in first spring appearance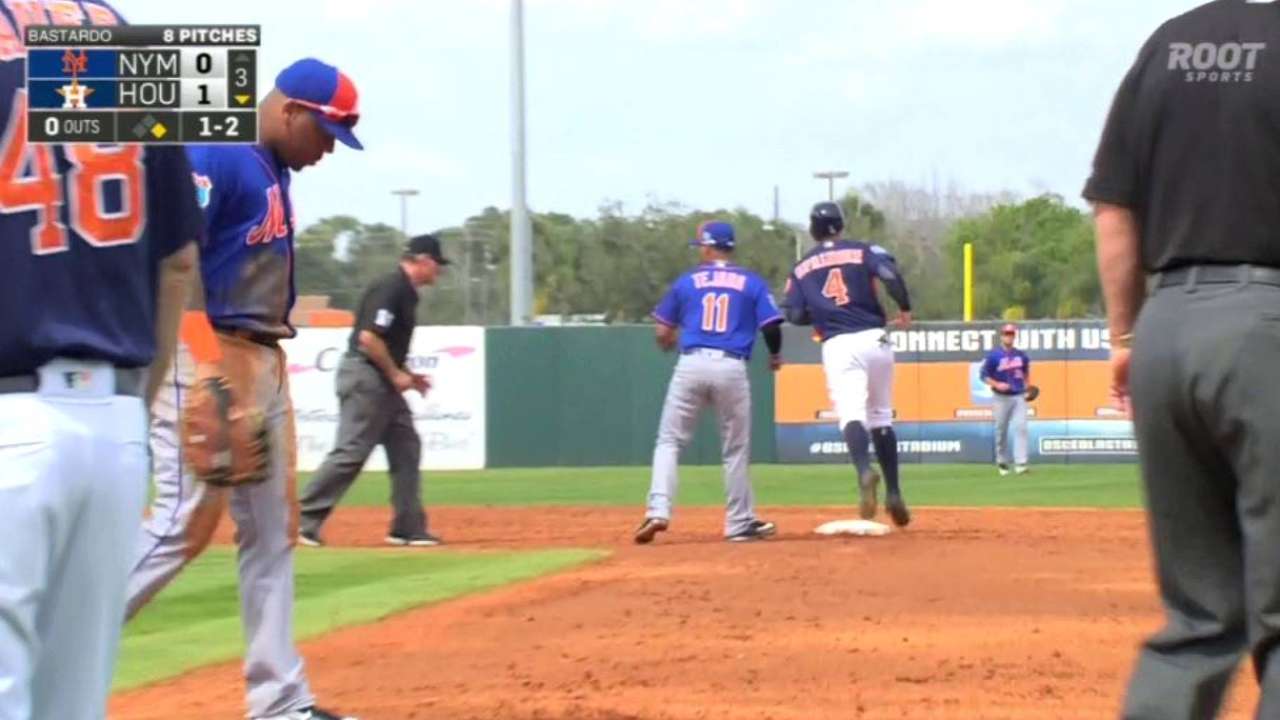 KISSIMMEE, Fla. -- In three of the four games the Mets lost in the World Series last fall, they had a lead going into Kansas City's half of the eighth inning. In each case, the Royals came back, using those rallies as a springboard to win it all. Which was one good reason to sign free agent left-hander Antonio Bastardo in January.
The 30-year-old, who had a 2.98 ERA in 66 appearances for the Pirates last season, is expected to add depth as a setup man. He made his first appearance in the Mets' 3-1 win over the Astros on Saturday at Osceola County Stadium. He walked the first batter he faced, George Springer, picked him off and then retired the next two hitters easily.
• Spring Training: Schedule | Tickets | More info
"He's experienced," manager Terry Collins said after the game. "He's not just a left-on-left guy. He can get right-handed hitters out. And he's going to be a part of that bridge to the ninth inning."
Bastardo, who signed a two-year, $12 million deal, has held lefties to a .178 batting average in his career. Right-handers have hit .211 against him. He's also no stranger to the National League East after spending his first six Major League seasons with the Phillies.
Paul Hagen is a reporter for MLB.com. This story was not subject to the approval of Major League Baseball or its clubs.