Vazquez feels ready to go after sim game
Backstop continues to make progress in recovery from Tommy John surgery
FORT MYERS, Fla. -- Christian Vazquez was awake at 5 a.m. on Saturday, counting down the minutes for a sim game that was set to start 6 1/2 hours later.
The cannon-armed catcher was hardly apologetic for his enthusiasm, nor did he need to be. After missing all of 2015 following Tommy John surgery, Vazquez needed this trial run to prove to the Red Sox his readiness to play in a Grapefruit League game.
• Spring Training: Schedule | Tickets | Complete info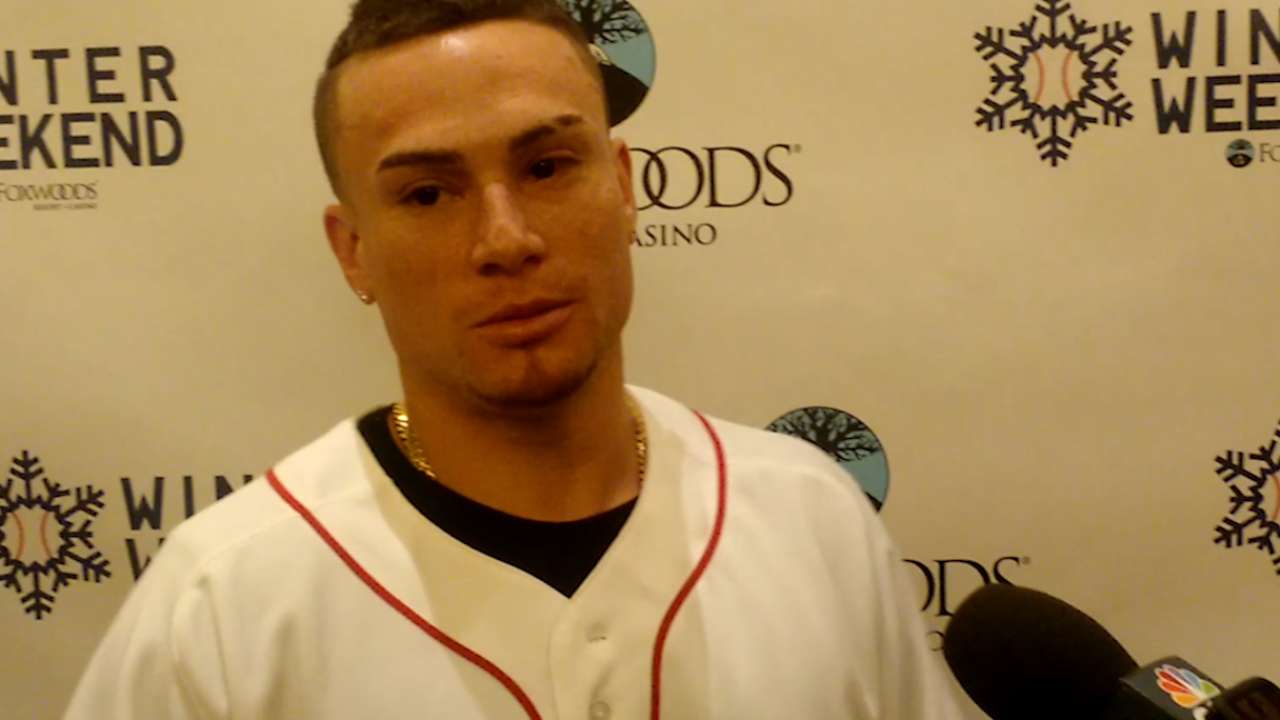 Expect that to happen in the next couple of days, after a strong showing by Vazquez in which he made two strong throws to second on stolen-base attempts by Rusney Castillo.
Due to the setting, Castillo wasn't running at full speed. But Vazquez's throws were on the money.
"I feel great," Vazquez said. "Today, I feel like I'm ready to play. Let's see what happens. The guys in the office [will decide]. Let's see what happens."
Vazquez is ready to go at full throttle. How did the throws feel?
"Strong. A little bit up, but that's normal," Vazquez said. "I need the game speed to get the ball down. No pain. No nothing."
Red Sox ace David Price, who also participated in the sim game on the same day a split squad lost 6-4 to the Yankees in Tampa, had rave reviews for his new catcher.
"He makes my job easy. I mean, he really does. That's not taking anything away from the other catchers that we have here at camp. But just talking to guys that have thrown to him, his nickname is a young [Yadier] Molina," Price said. "I definitely see that. He wants to be back there, he wants to work, and that's always good to see. Making pitches to him, you might make a really good pitch and it's a ball, but he makes it look so good you're kind of like, 'Where is that at?' He does a fantastic job out there."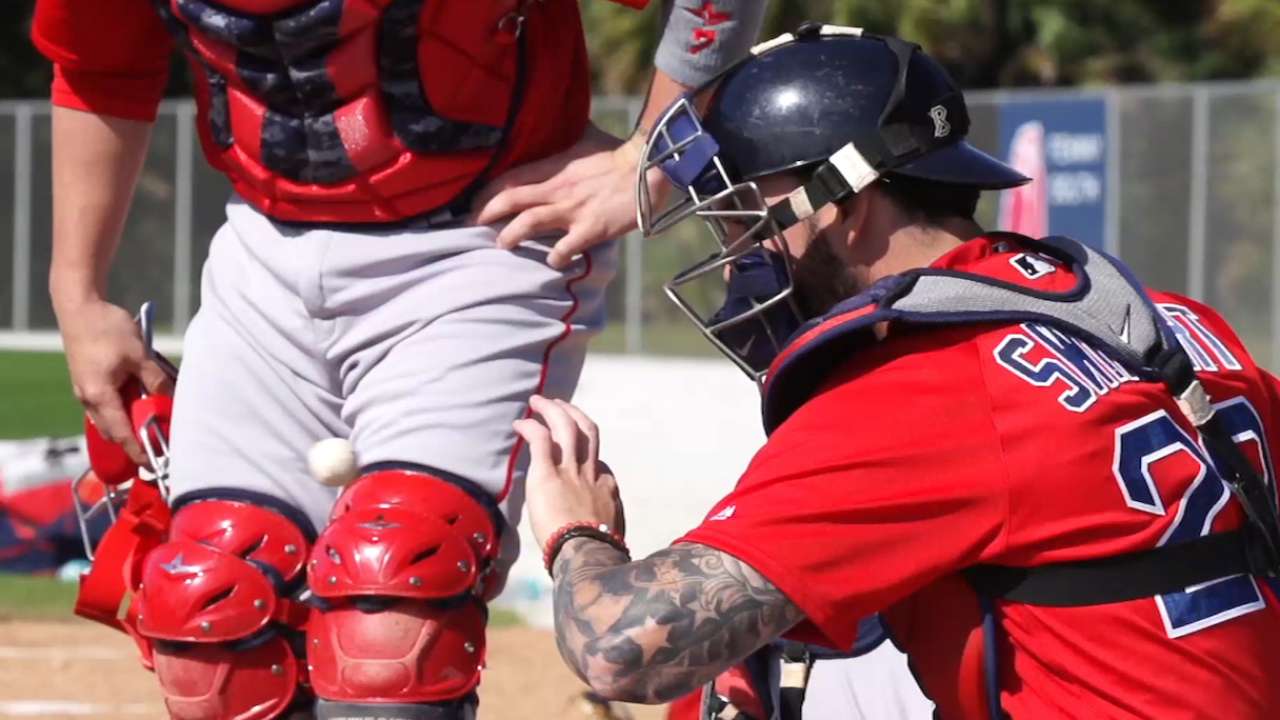 The Red Sox will see how Vazquez gets through camp to decide whether he starts the season on the roster or at Triple-A Pawtucket. The club also has Blake Swihart and Ryan Hanigan behind the plate, which might encourage them not to skip any steps in Vazquez's recovery.
"It's part of my rehab," said Vazquez. "We don't need to rush it. It was a big surgery, so we need to be calm."
Ian Browne is a reporter for MLB.com. Read his blog, Brownie Points, and follow him on Twitter @IanMBrowne. This story was not subject to the approval of Major League Baseball or its clubs.