Filling fifth starter spot a huge decision for Toronto
Sanchez, Hutchison, Chavez, Floyd all in mix for rotation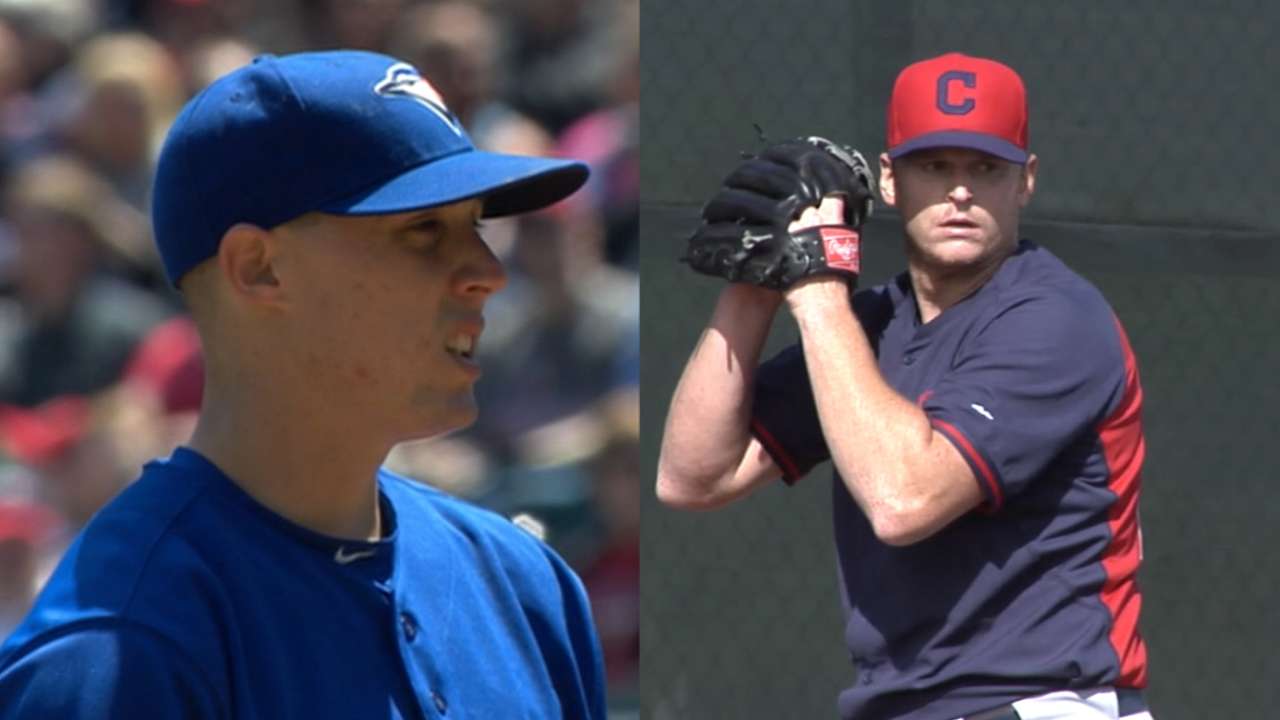 DUNEDIN, Fla. -- The Blue Jays will have to walk a fine line this spring when picking a fifth starter. The decision will impact not only the rotation, but also the bullpen and the overall depth at the club's disposal.
Toronto is auditioning a group of starters that includes Aaron Sanchez, Drew Hutchison, Jesse Chavez and Gavin Floyd. Sanchez, in particular, is an interesting case, because he provided a lot of value out of the bullpen during the last two seasons, but if he begins the year in that role again, he likely has to stay there all year.
• Spring Training: Tickets | Schedule | More
The same can't necessarily be said about Chavez and Floyd, as the veteran pitchers should be able to move from the bullpen to the rotation if the need arises. It's not immediately clear how those factors will impact the Blue Jays' final decision, but it's the most pressing position battle in camp.
"The situation we're in, it's an important year for us, with the question marks surrounding some players whether they're here or not," manager John Gibbons said in reference to a high number of pending free agents. "We like our team. This is the year we expect to win and want to win. So we're going to go with the best team.
"I don't think we'll look down the road, but there's not a lot of guys on this team with options anyways, so that can present a problem as you go into a season. But I still think you need to take the best team, regardless of what that is, and make adjustments accordingly to how that's going. It's a big year."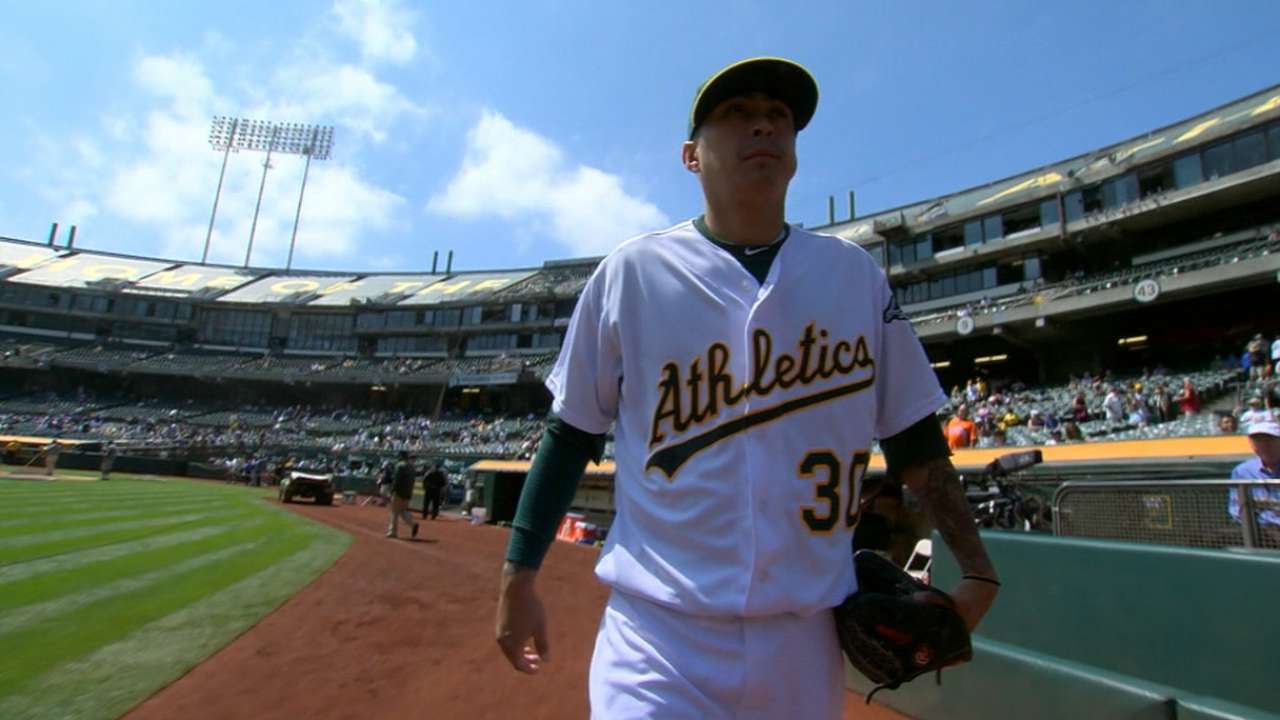 The Blue Jays won't come out and say it, but if Hutchison doesn't crack Toronto's rotation, he'll likely be sent to Triple-A Buffalo to continue his work as a starter. The original theory was that Sanchez would be guaranteed a spot in either the rotation or bullpen, but the final call might be a little more complicated than that.
One scenario, as remote as it may seem, could see Sanchez begin the year in Buffalo as well. That would only happen if Floyd or Chavez emerge as a strong frontrunner to start, but it would benefit the club to continue Sanchez's development as a starting pitcher while maintaining the possibility of using him in that role later in the year.
That likely would not sit well with Sanchez, who has been open about his desire to be a big league starter. The one thing the Blue Jays have to strongly consider, though, is that Sanchez made only 11 starts last season, and at some point, the club has to prioritize his development in that area or instead make him a full-time reliever.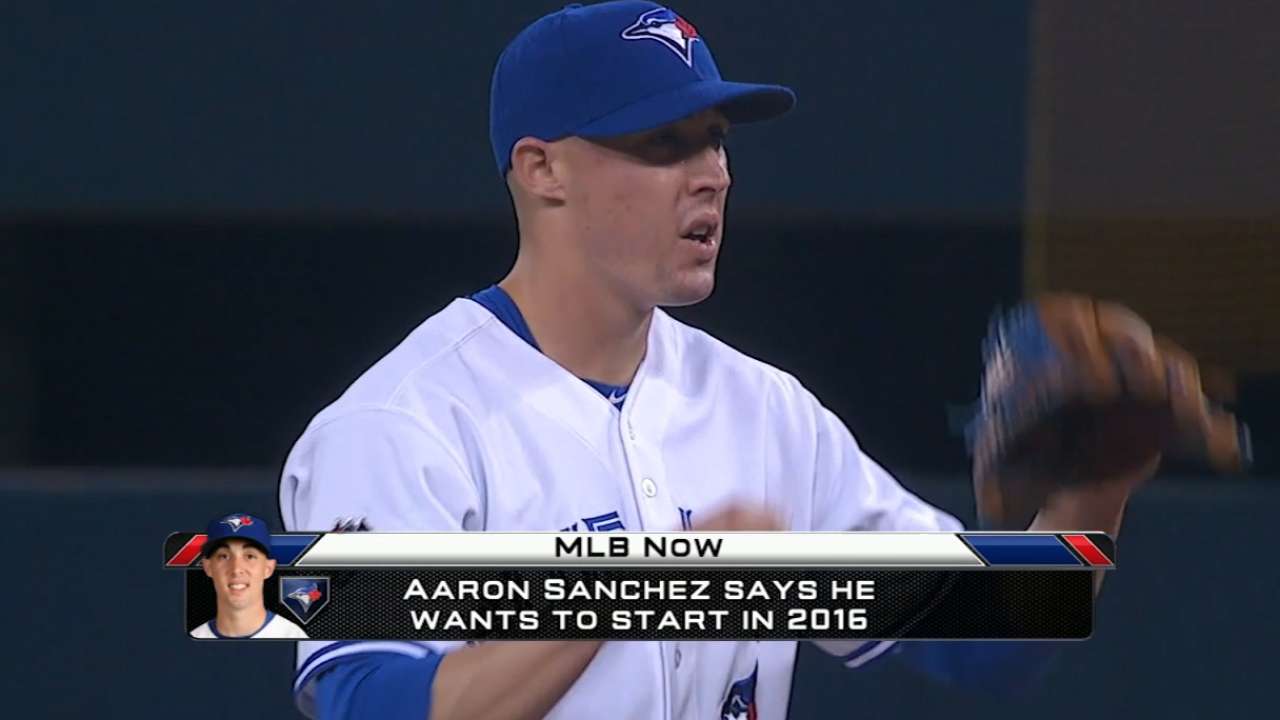 The good news is that these are the types of problems the Blue Jays are fortunate to have. The club has more starting depth than it did a year ago, and that has to be considered a positive. Before it's all said and done, Toronto likely will need at least seven or eight starters during the season -- and possibly even more.
"I like it, I think there's definitely more depth right now," Gibbons said. "We were pretty fortunate last year. You hope to repeat that, as far as health-wise, but that doesn't happen too often. It bites every team, but we were pretty lucky with that. Hopefully that happens again, because it makes a big difference.
"We were conscious during the season of giving guys an extra day, inserting a starter here and there. We've done that the last couple of years. I think that may have helped out. ... We'll look at that as the season goes on, but a lot of things fell in place for us last year."
Gregor Chisholm is a reporter for MLB.com. Read his blog, North of the Border, follow him on Twitter @gregorMLB and Facebook, and listen to his podcast. This story was not subject to the approval of Major League Baseball or its clubs.