MLB denies suspension claim made by Mejia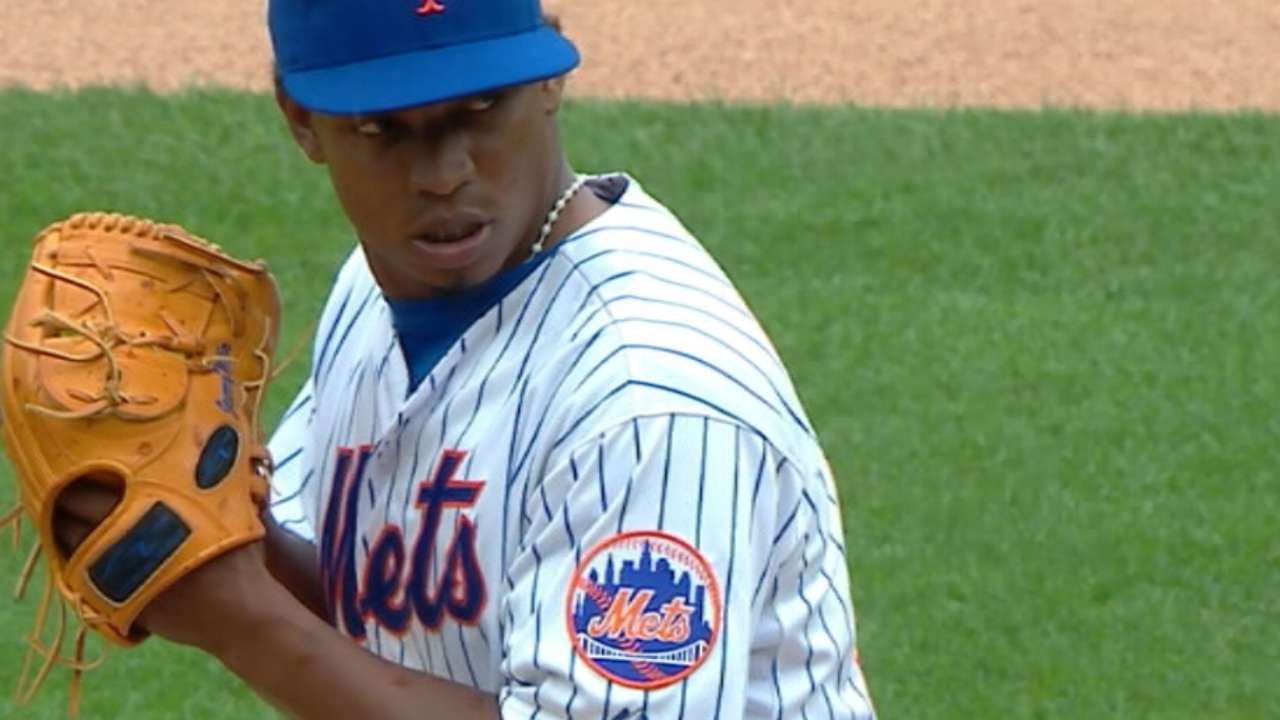 Major League Baseball has denied the claim by Mets reliever Jenrry Mejia that he received a lifetime suspension for a third violation of the Joint Drug Prevention and Treatment Program because he declined to share information with the league after his first failed test.
"No one at MLB or representing MLB has met with Mejia regarding any of these drug violations," spokesman Pat Courtney said.
Mejia was suspended twice in 2015 for violations of MLB's Joint Drug Prevention and Treatment Program and was permanently barred from baseball in February.
• Mejia handed permanent suspension
The testing program was negotiated with and is jointly administered by the Major League Baseball Players Association, which, citing the confidentiality provisions of the agreement, declined to comment to the paper, as did Mejia's agent, Peter Greenberg.
Through an interpreter, the native of the Dominican Republic claimed that baseball officials told him that if he appealed his second doping offense "they will find a way to find a third positive."
A third offense automatically triggers a lifetime suspension. Mejia, 26, can apply for reinstatement after one year but must miss at least two seasons. So even if Commissioner Rob Manfred reinstates him, he wouldn't be eligible to play until 2018.
Mejia had his breakout season in 2014, when he had 28 saves in 31 opportunities. He would have made $3.6 million this season.
Per The Times, Mejia has retained a lawyer, Vincent White, who specializes in labor disputes. White said he was unsure what, if any, legal avenues Mejia would pursue.
Mejia said he had no regrets.
"I wouldn't change a thing," he said. "If the situation was meant to happen, then it was meant to happen. If God wanted it that way, it's going to happen. ... All you have to do is admit your guilt when you are guilty. And stay positive when you're not."
Paul Hagen is a reporter for MLB.com. This story was not subject to the approval of Major League Baseball or its clubs.