M 'n' M: Maeda, Miller battle on MLB.TV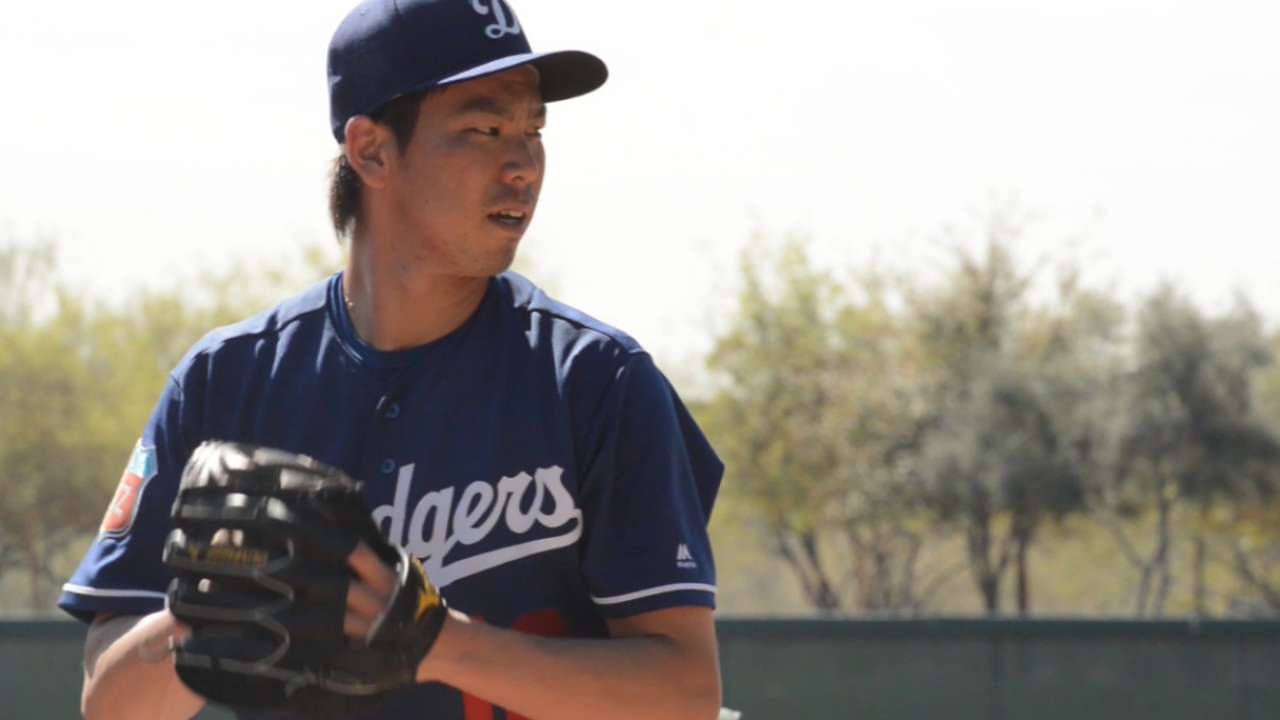 A full slate of Spring Training action today will feature a highly touted pitcher making his first Major League appearance, as well as a number of other star hurlers making either their club or spring debuts.
Fans across the globe can watch for free on MLB.TV as new Dodgers starter Kenta Maeda squares off with the visiting D-backs. Maeda spent the past eight seasons as a star pitcher in Japan before electing to sign a six-year deal with the Dodgers this offseason.
Though Maeda's debut may be the most highly-anticipated of the day, there will be plenty of other big names making their first spring appearances today.
With that in mind, here are some things to watch for throughout the day:
New faces, new places
• Maeda debuts opposite D-backs newcomer Miller: ARI@LAD, 3:05 p.m., MLB.TV
Maeda's first taste of big league action will come against the division rival D-backs, who will be unveiling a new starter of their own in Shelby Miller. Arizona acquired Miller, who logged a 3.02 ERA over 33 starts with the Braves last year, in December for a sizable haul that included last year's top overall pick Dansby Swanson.
Circling back to Maeda, the 27-year-old righty was added this offseason to help fill the void left by the departure of Zack Greinke, who joined these same D-backs. Maeda's role within the rotation has taken on even more significance with Hyun-Jin Ryu expected to begin the season on the disabled list and Brett Anderson now sidelined for three to five months.
• Maeda, Miller set for respective debuts
• Chen makes first appearance for Marlins: STL@MIA, 1:05 p.m., MLB.TV
Seeking some much-needed stability for their rotation, the Marlins this offseason inked lefty Wei-Yin Chen to a five-year, $80 million deal -- the largest offered to a pitcher in franchise history. The 30-year-old Chen, who spent each of his first four years in Baltimore, is coming off posting a career-best 3.34 last season.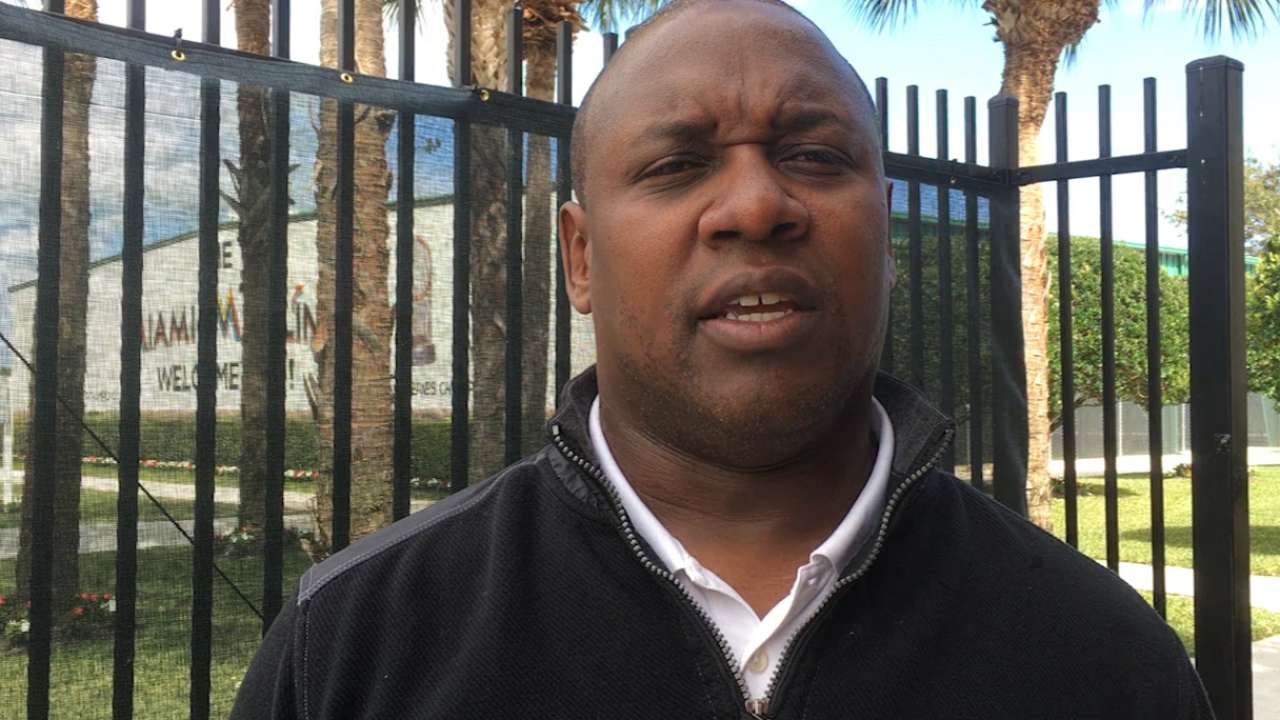 • Kennedy premieres for champs: CWS@KCR, 3:05 p.m., Gameday Audio
Hoping to bolster their starting rotation in preparation of defending their World Series title, the Royals signed starter Ian Kennedy to a five-year, $70 million deal in January. Now, after weeks of anticipation, the right-hander will make his spring debut todayagainst the division rival White Sox.
"It'll be exciting to actually start a game," Kennedy said. "I was talking to [Royals third baseman Mike Moustakas] the other day and he joked, 'Have you even pitched for us yet? When are you going to pitch?' So yeah, it'll be nice to play a game instead of bullpens and simulated games."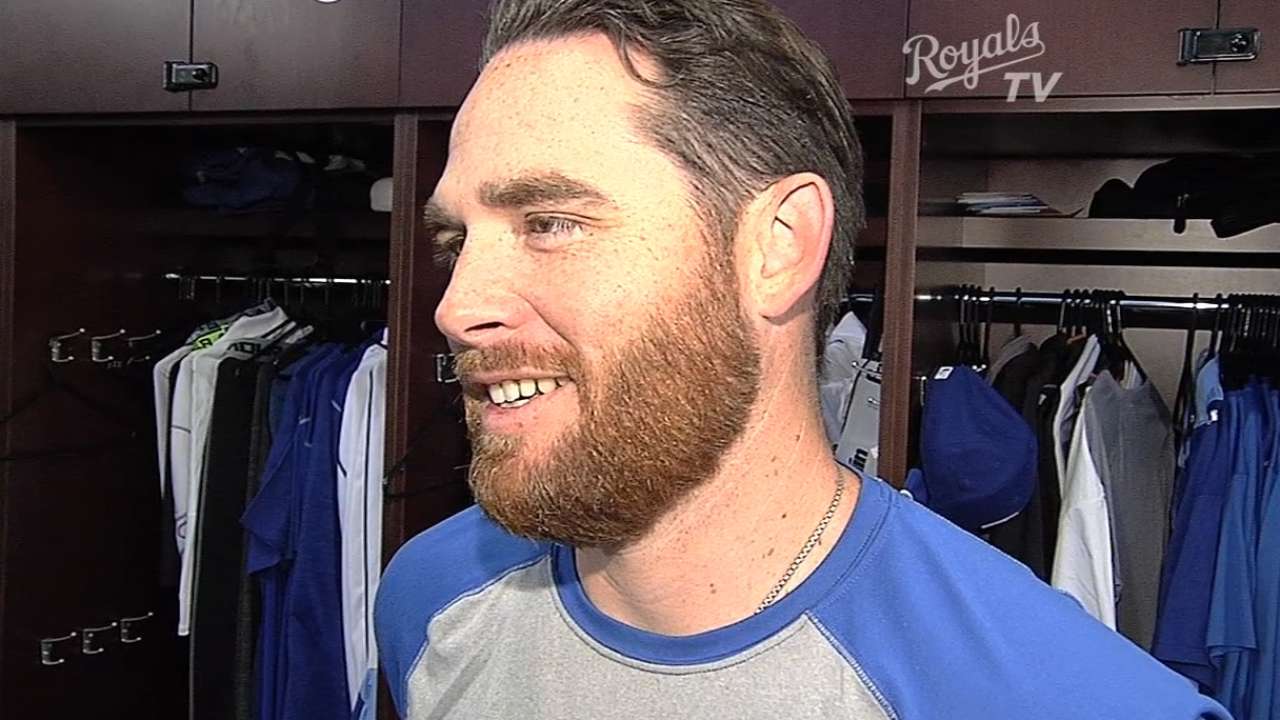 It'll also be worth keeping an eye on Kennedy's counterpart, as the White Sox plan to give the ball to Carson Fulmer, the club's top overall prospect according to MLBPipeline.com. The No. 8 overall pick in the 2015 First-Year Player Draft, Fulmer logged a 1.96 ERA over nine starts in his first Minor League stint last year.
• Fulmer looking to ace Sale for guidance
Aces back in action
• Strasburg, Nats reunite with Zimmermann: DET@WSH, 1:05 p.m., Gameday Audio
Jordan Zimmermann spent his first seven big league seasons with the Nationals, racking up 70 wins and a 3.32 ERA in the process. For the first time, however, Zimmermann will be in the opposing dugout today when the Nats welcome the Tigers to Space Coast Stadium.
Zimmermann, who signed a five-year, $110 million deal with the Tigers this offseason, will get the start opposite Stephen Strasburg. While Zimmermann squares off with some of his former teammates, Strasburg will be looking to pick up where he left off last season. The former No. 1 overall pick went 6-2 with a 1.90 ERA over his final 10 starts after returning from an oblique injury in early August.
• Nationals set to face former teammate Zimmermann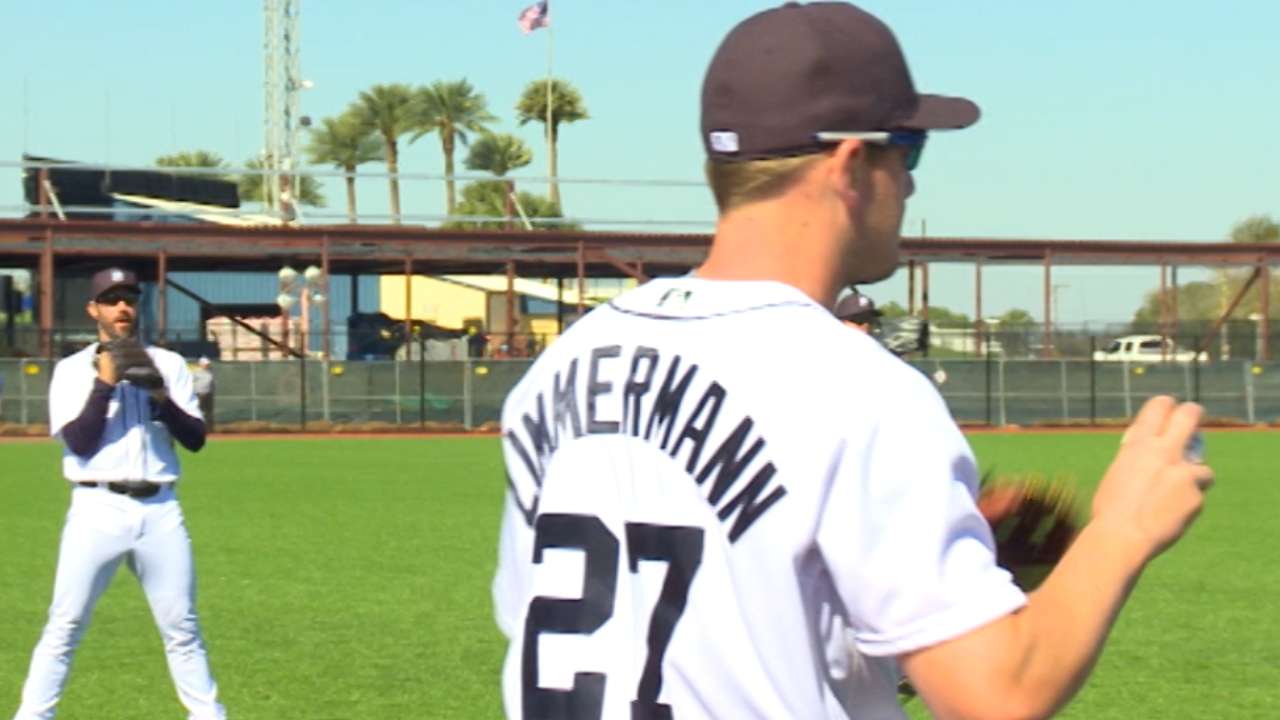 • Hamels set for spring debut: TEX@SFG(ss), 3:05 p.m., Gameday Audio
Cole Hamels will take the mound today for his first career Spring Training start in a non-Phillies uniform. The 32-year-old southpaw spent his first 9 1/2 seasons in Philadelphia before being traded to the Rangers at last year's Trade Deadline. Hamels helped Texas rally to win the American League West, going 7-1 with a 3.66 ERA over 12 starts following the blockbuster deal.
• Kluber toes rubber for first time this spring: SFG(ss)@CLE, 3:05 p.m., MLB.TV
Though Corey Kluber had his struggles at times a season ago, the 2014 AL Cy Young Award winner still managed to once again garner his share of Cy Young votes after racking up 245 strikeouts over 222 innings. Leading one of the top pitching staffs in the AL, Cleveland's ace will look to start his 2016 campaign on the right foot when he squares off with a Giants' split squad.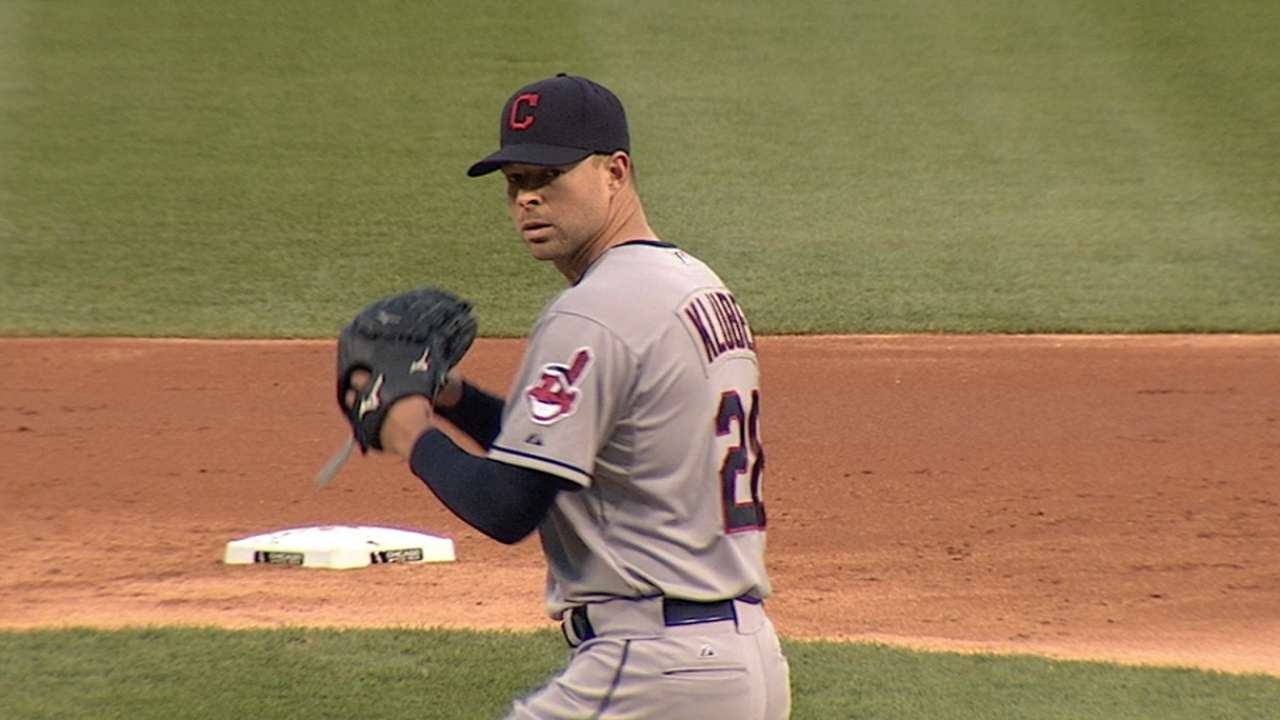 Delayed debuts
• Healthy Ellsbury ready to go: BOS@NYY, 1:05 p.m., MLB.TV
Yankees outfielder Jacoby Ellsbury will make his spring debut today against the Red Sox, with whom he spent his first seven years in the Majors. Though Ellsbury says he is fully healthy, injuries have hampered the 32-year-old in each of the last two springs and limited him to only 111 games last season. He'll be tasked with facing Red Sox knuckleballer Steven Wright, while the Yankees counter with righty Tyler Cloyd.
• Yankees taking cautious approach with Ellsbury
• Cruz takes his first spring cuts: LAA@SEA, 3:10 p.m., MLB.TV
After sitting out the Mariners' first three games with a sore left knee, slugger Nelson Cruz is expected to make his spring debut today against the Angels. Cruz, who will serve as the club's designated hitter, exceeded expectations last year by crushing a career-best 44 home runs and hitting .302/.369/.566 in his first season with the M's last year.
Paul Casella is a reporter for MLB.com. Follow him on Twitter at @paul_casella. This story was not subject to the approval of Major League Baseball or its clubs.