Sale works to improve pickoff move
LaRoche notches homer off lefty; Turner helped by familiar face
GLENDALE, Ariz. -- The bulk of Chris Sale's three-plus innings on the back fields of Camelback Ranch on Friday had come to a close when White Sox pitching coach Don Cooper went to the bullpen to bring in Double-A Birmingham pitching coach J.R. Perdew.
"Yeah, that's top secret stuff," said Sale, with a laugh, of his ensuing round of work.
• Spring Training: Schedule | Tickets | More info
Perdew, a highly respected coach in the organization, was summoned to assist Sale on his pickoff move, a valuable tool as shown by Mark Buehrle over the years. But the session was also about keeping runners close to give White Sox catchers a chance.
"A lot of times, catchers get flack for not throwing them out," Sale said. "But a lot of times, it's on us getting it there quick and keeping them honest at first base. It's just as important as anything else.
"My move is terrible over there. That's the main reason why we are working on it to get a little bit better, something a little bit more natural looking than picking up, lifting up and going over."
With Oakland, the team Sale will face on Opening Day, next up on the southpaw's pitching turn Wednesday, he will return to the Camelback Ranch back fields for more focused live batting-practice work.
"It might be arm-side two-seamers," said Cooper. "It might be fastballs in on a righty. It could be different things, different days."
"It's a more controlled environment," Sale said. "You can pick and choose what you want to do and work on, stuff like that. It went well."
Cooper lines up pitching
Cooper presented the schedule of pitchers over the next few days, speaking after Sale and reliever Nate Jones threw live BP sessions Friday.
Closer David Robertson throws 25 pitches on Saturday. Mat Latos has a side session Saturday, a day off Sunday, and then they are going to create something for him Monday to simulate three innings.
"Get him up three times and let him go out and warm up for the fourth inning and throw five pitches," Cooper said. "That way, I know I have him up and down four times in a low-leverage situation."
Erik Johnson gets the Cactus League start Monday against the Angels in Tempe. Jones also will be throwing in that contest.
LaRoche handles the southpaw
Adam LaRoche didn't homer off of a left-handed pitcher in 94 plate appearances last season. So his sixth-inning long ball in Friday's 5-5 tie with the Indians off of southpaw Ross Detwiler had a little more meaning than a usual Cactus League at-bat for a veteran.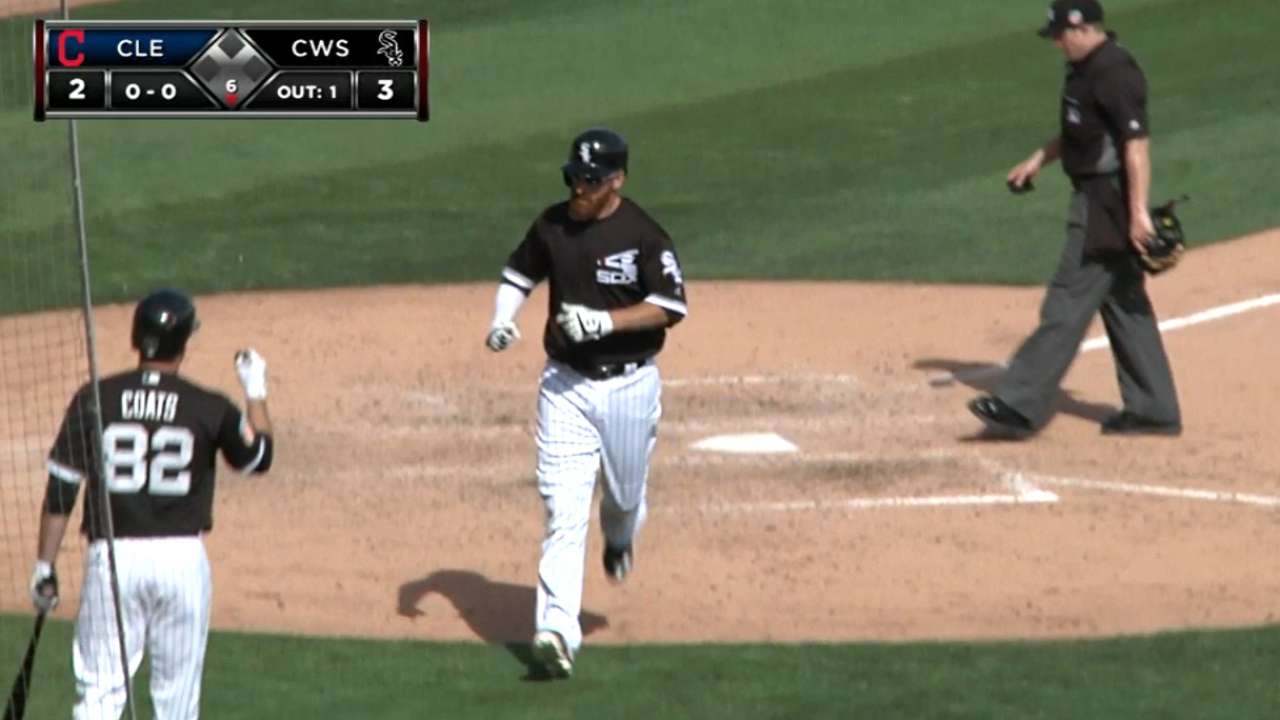 "He's got a little different snap to him as far as swinging the bat. It looks a lot better," said White Sox manager Robin Ventura of LaRoche. "I know he's in great shape, and the ball is coming off the bat a little better than it has, even last year."
Familiar face helps Turner
When Jacob Turner made his Major League debut on July 30, 2011, for the Tigers, Alex Avila was catching. Avila was behind the plate again on Friday at Camelback Ranch, as Turner made a scoreless Cactus League debut with the White Sox.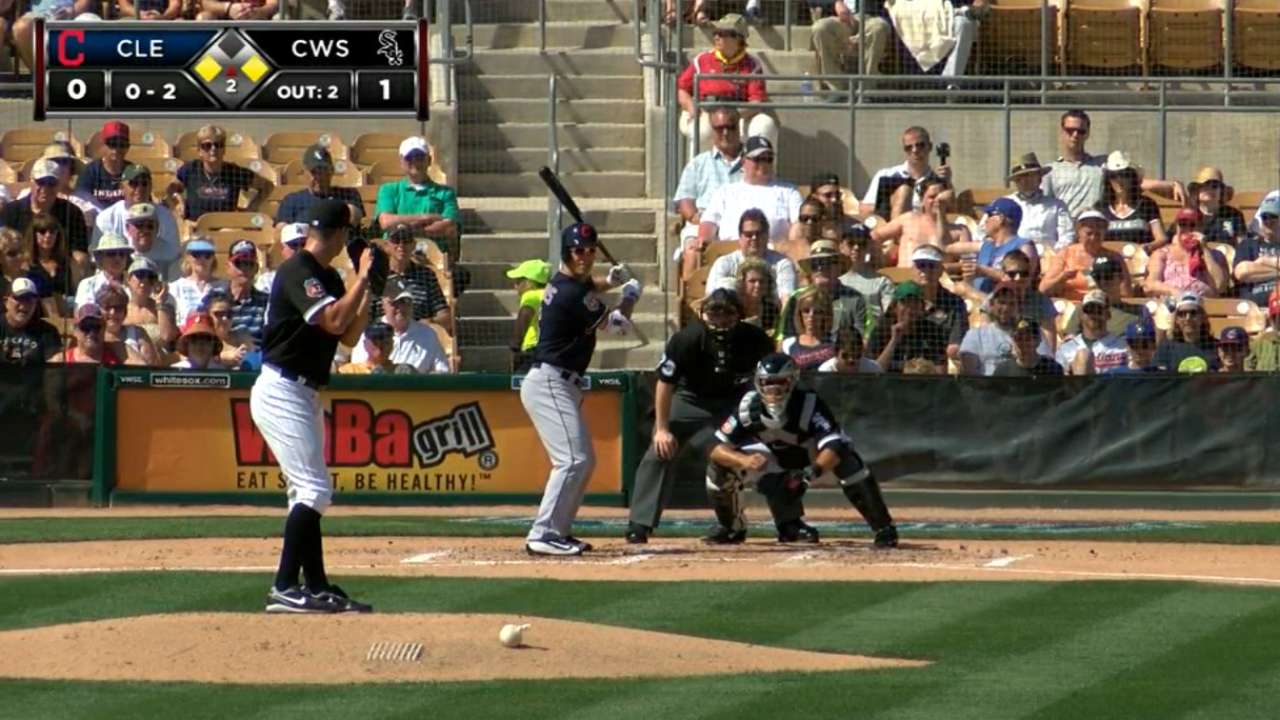 "That was nice," Turner said. "I've had Spring Training starts with other organizations in the past where I've thrown to a catcher and felt like I've met him that same day. I'm definitely familiar, familiar face."
They Said It
"J.R. Perdew is very good at teaching a left-handed pickoff move, something I am not. I am not ashamed to say that, but if I can't do it, I'm going to find somebody who can help you with that, and he was easy to find because he was in our camp." -- Cooper, on the pickoff work done Friday morning with Sale and Carlos Rodon
"I weighed in at 190 this year. Moving up on my venture to 200, which is still skinny for me." -- Sale, who weighed in at 180 at this point last year, to go with his 6-foot-6 frame
"He might be skinnier than I am," -- Sale, on Will Lamb, his throwing partner, who checks in at 6-6, 180
Scott Merkin is a reporter for MLB.com. Read his blog, Merk's Works, follow him on Twitter @scottmerkin, on Facebook and listen to his podcast. This story was not subject to the approval of Major League Baseball or its clubs.