Liriano in midseason form during first spring start
Pirates lefty strikes out four in two perfect innings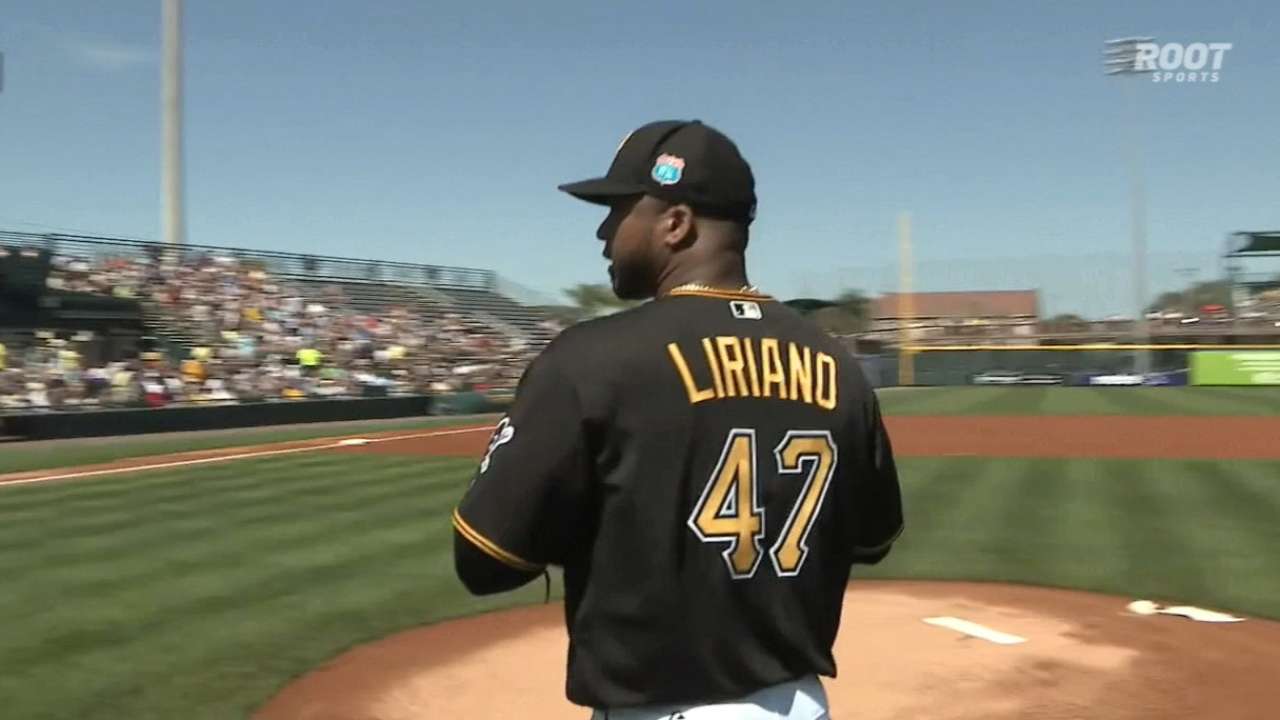 BRADENTON, Fla. -- On the fourth day of March, Francisco Liriano looked ready for the first week of April.
Liriano made quick work of the Twins in his Spring Training debut, retiring all six batters he faced and striking out four of them over the first two innings of the Pirates' 2-2 tie at McKechnie Field.
• Liriano dominant in tie against Twins
The Pirates left-hander struck out the side in his first inning, fanned the first hitter he faced in the second, recorded two more quick outs and called it a day. He figured he probably could have thrown as many as 40 pitches in his first outing of the year. He only needed 23.
"He did look sharp. Rhythm and pace was quick," manager Clint Hurdle said. "He threw strikes. Six first-pitch strikes. Fastball had finish. He threw a good first-pitch breaking ball, some other swing-and-miss pitches. He looked really good."
Most pitchers view their first Spring Training appearance as a chance to work on one specific aspect of their game. For most, it's simply a chance to make sure they're commanding their fastball.
Liriano takes a different approach. He said he threw his fastball, slider and changeup, approaching Friday's Grapefruit League game like a regular-season start.
"Trying to work on everything, trying to get myself ready for the season," he said. "I'm one of those guys who doesn't like to work on one thing. I like to throw everything early so I can get it going before the season starts. I'm throwing everything right now."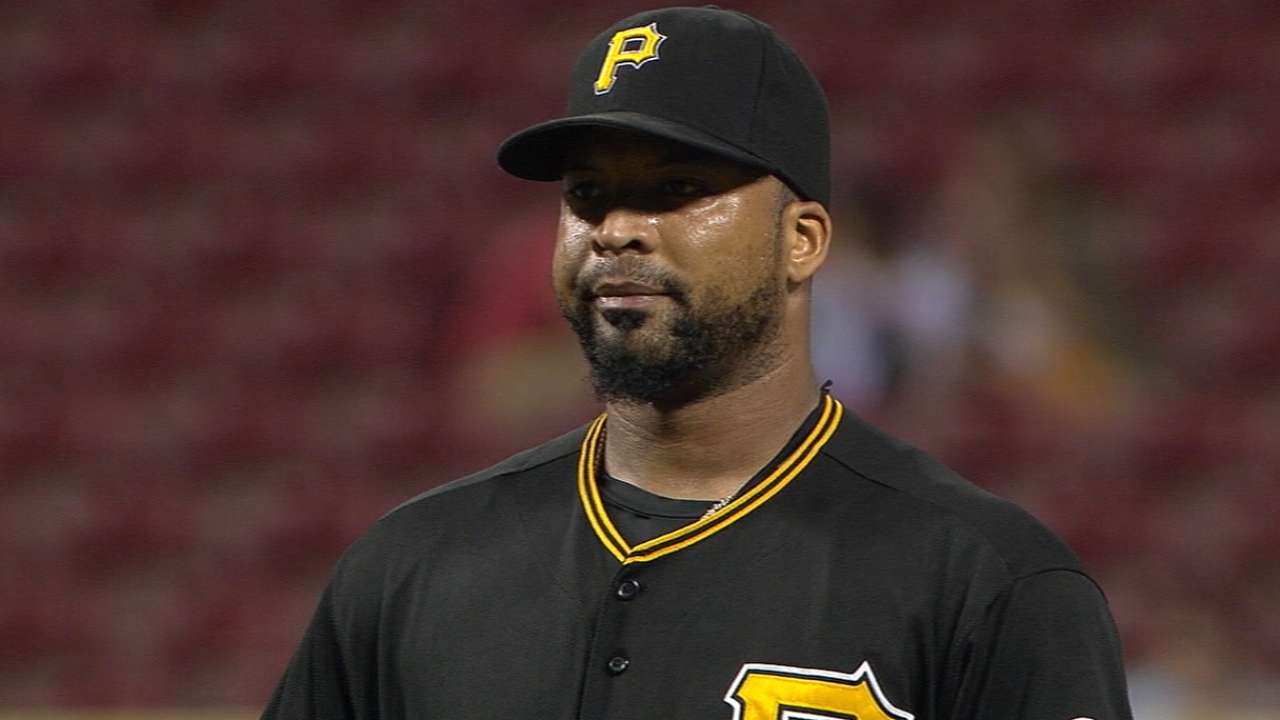 The Pirates are counting on the veteran lefty to once again be a reliable top-of-the-rotation arm, as he has been each of the past two seasons in Pittsburgh. Paired with Gerrit Cole at the top of the rotation, Liriano finished last year 12-7 with a 3.38 ERA in 31 starts.
Liriano threw less over the offseason than in previous years, hoping to keep his body fresh down the stretch so he can eclipse the 200-inning mark for the first time in his career.
"Went home and changed my routine a little bit, so everything feels good," he said. "That's a good thing, to feel like that."
Adam Berry is a reporter for MLB.com. Follow him on Twitter at @adamdberry. This story was not subject to the approval of Major League Baseball or its clubs.