Trio of arms navigates mound debuts
Gonzalez and Giolito each work 2 scoreless innings; Arroyo feels healthy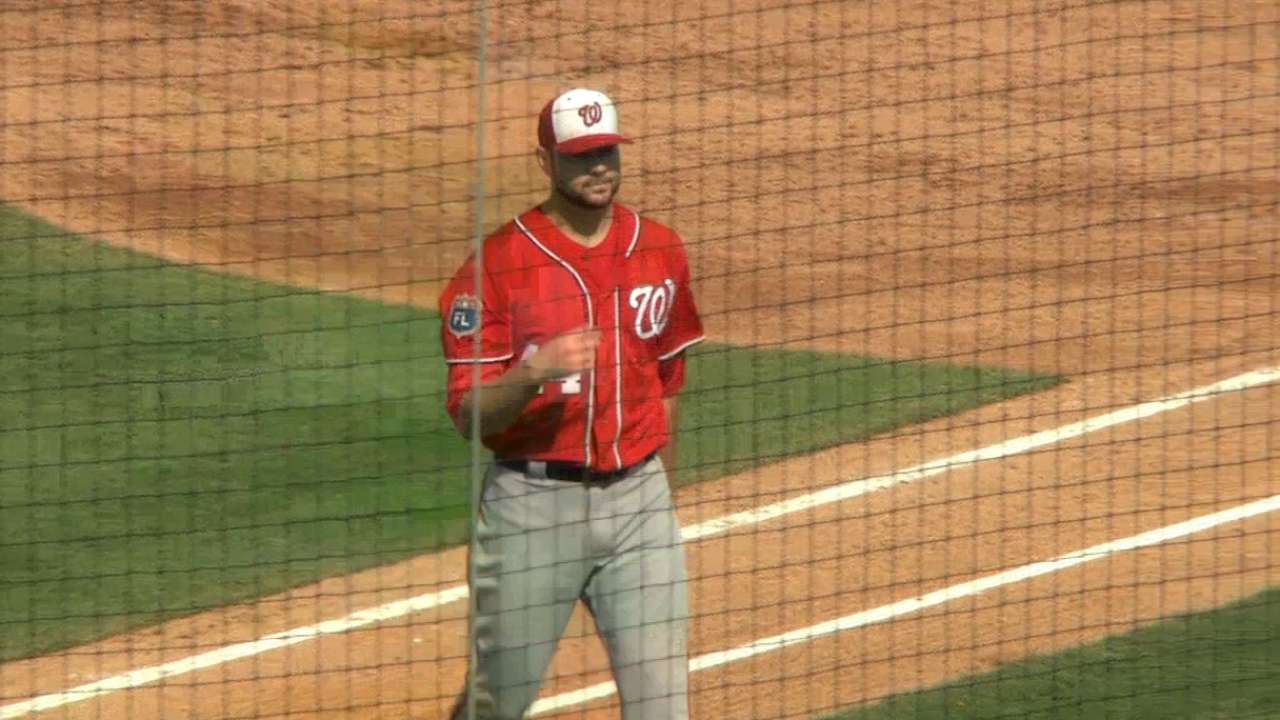 JUPITER, Fla. -- At some point this spring the trio of Gio Gonzalez, Bronson Arroyo and Lucas Giolito will not pitch on the same day.
But the Nationals wanted to get their starters in a game early, so all three pitchers threw two innings in their Grapefruit League debuts during Friday's 5-4 loss to the Marlins.
Gonzalez, who started the game, worked on advice from pitching coach Mike Maddux, who told him to keep his eyes on the target throughout his delivery.
"No more looking down, looking away, more just picking up the target," said Gonzalez, who allowed two hits in two scoreless innings with a strikeout. "So it was a little different for me, where I wanted to pace myself, but when you start something new, you want to see, you go extremely all-out, then make the adjustment to see where it goes from there. "
The next two innings belonged to Arroyo, in his first appearance against opposing hitters since he had Tommy John surgery in 2014. Arroyo yielded two runs on four hits and walked a pair, but the key was that his arm felt good after the outing. Whether he feels good enough to throw a bullpen and play long toss during the next two days, however, will be the real indication of the health of his arm.
If Arroyo can prove he is healthy this spring and pitch effectively, he could earn a spot in the rotation.
"I'm looking for what I saw before," manager Dusty Baker said. "It's been a couple years since I had him, and a couple years since he pitched. I'll know it when I see it, or if I don't see it."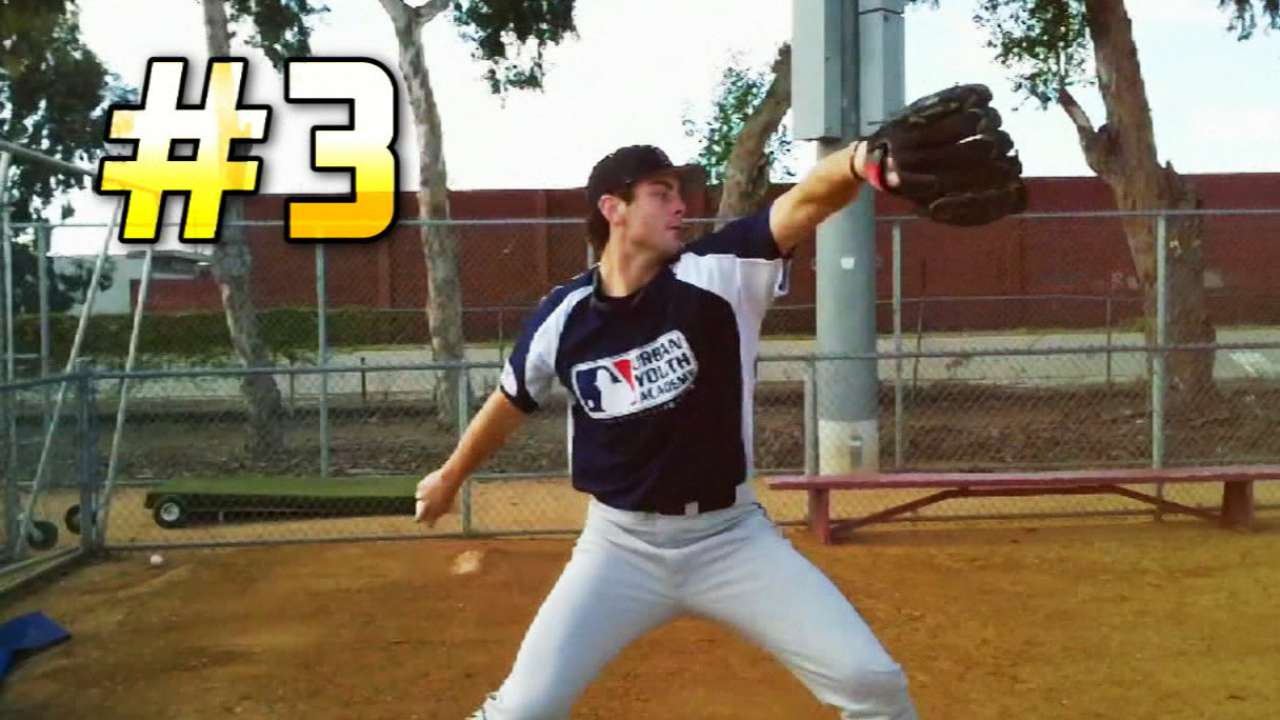 Waiting around for four innings to make his first career Grapefruit League appearance, Giolito, MLBPipeline.com's No. 1 Nationals prospect, said he felt a little bit anxious, at least until he reached the mound. Then it was business as usual. He fired his mid-90s fastball and sharp curveball past the Marlins for three strikeouts in two scoreless innings, and he surrendered just one hit.
"He has good control, good command and a good demeanor on the mound," Baker said. "It doesn't look like he gets easily rattled too much. If I had that stuff, I wouldn't be easily rattled either."
Jamal Collier is a reporter for MLB.com. Follow him on Twitter at @jamalcollier. This story was not subject to the approval of Major League Baseball or its clubs.