Sale taking top prospect Fulmer under wing
Pair from same hometown continuing tradition of White Sox looking out for young talent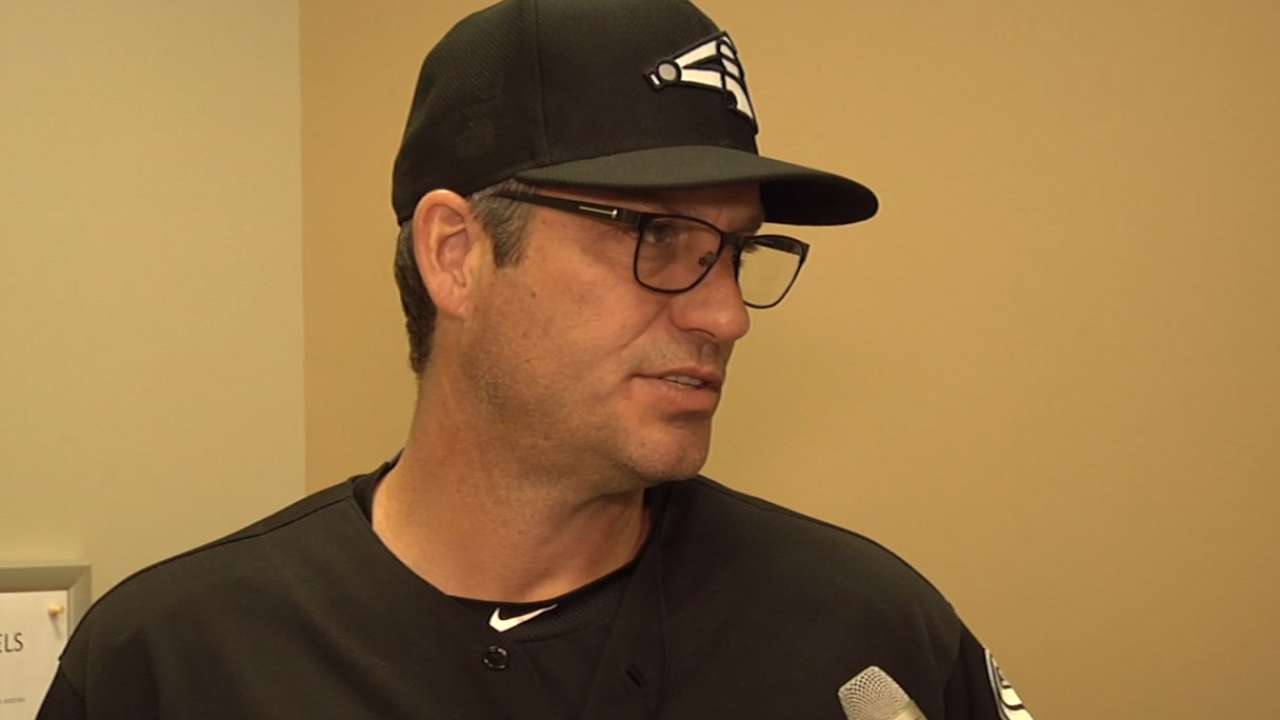 GLENDALE, Ariz. -- Carson Fulmer wanted to pick the brain of Chris Sale shortly after the right-hander was selected eighth overall by the White Sox from Vanderbilt in the 2015 MLB Draft.
So the Florida native texted the White Sox ace this past offseason on the same day Sale, a fellow Florida resident, sent a text to Fulmer with the same goal in mind.
• Spring Training: Schedule | Tickets | More info
"We just have a lot of things in common," Sale said. "A lot of people we knew growing up in the same town. I've been there before. You are the young guy coming in. There are a lot of expectations on him, as well. You want to try to help him out because sometimes that can get overwhelming."
"He's a great guy," Fulmer, the White Sox No. 1 prospect, said. "Someone I always look up to and kind of look at him as a big brother. He's been awesome. It's really fun to be around a guy like that."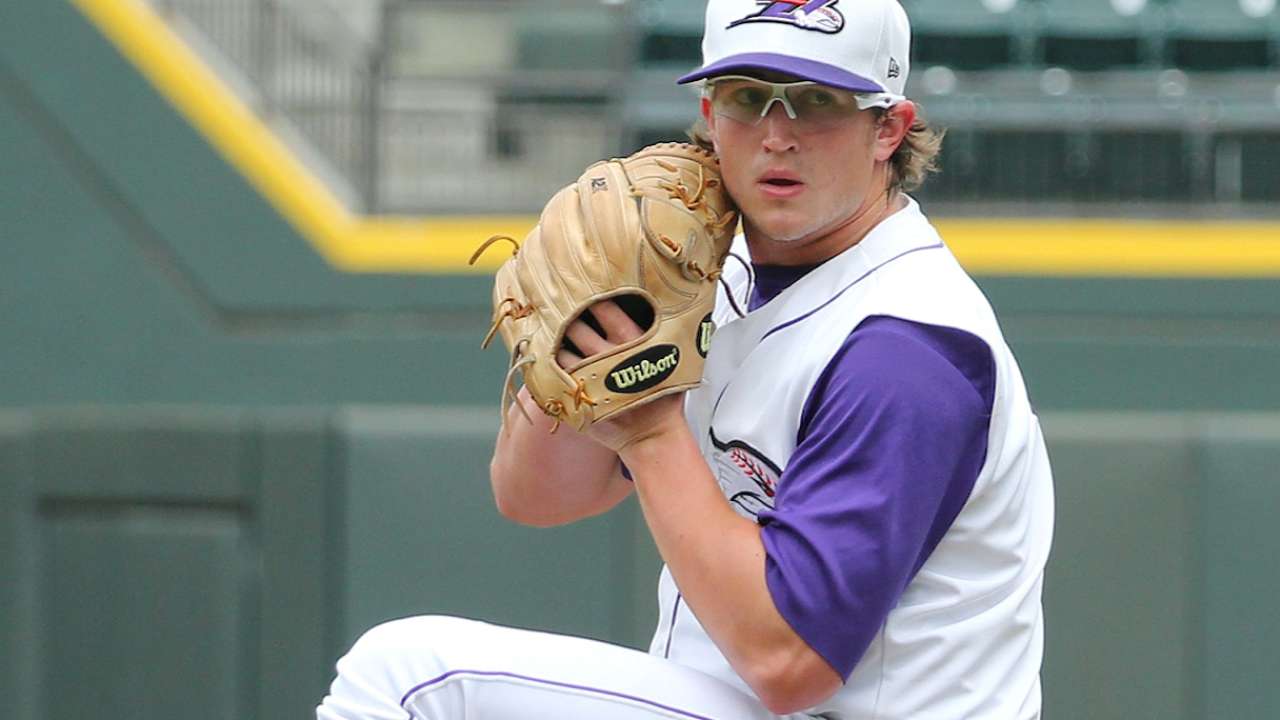 Being from the same hometown of Lakeland, Fla., Fulmer heard a great deal about Sale. Some of the friends of Drew Fulmer, Carson's older brother, were Sale's friends, too. Sale knew Drew from "hanging out a little bit" in high school.
So Sale had dinner with Fulmer one night and had him back to his family's house, followed by a couple rounds of golf. The advantage goes to Sale on the diamond and the golf course, at this point, but then again, Sale has had a few more Spring Trainings to practice.
Fulmer wasn't made to wear Florida Gulf Coast University colors or learn the school's fight song as part of some hazing ritual when they got together. It was just two new friends hanging out.
"At the end of the day, we all want to be pulling from the same rope, and we want him to feel as comfortable as he can and as confident as he can," Sale said. "We are going to need him one day. He's a good kid, man. He wants to be good. That's the most important part. He's ready for it. He's prepared."
"That stuff is really important," said White Sox manager Robin Ventura of Sale's mentoring. "Chris has gone very quickly from a young rookie, young starter, to kind of a veteran. And once you get a guy that's from your area and he's young, you just take care of him."
Credit goes to Sale for taking this young talent under his wing, but that sort of behavior runs deeper than just the four-time All-Star. It was pitchers such as John Danks, Jake Peavy and Mark Buehrle who looked out for Sale, while Buehrle and Jon Garland did the same for Danks.
Rookies certainly aren't exempt from a little teasing over the course of a season, but veterans realize these players quickly could become big league assets, as opposed to youngsters trying to take their jobs.
"I just remember that first couple of days and being with a new organization, I didn't really know anybody," Danks said. "Those guys made me feel real comfortable right away. I remember how grateful I was for that and how much that helped me in my first spring. I'm not in anybody's face, certainly, but I try to make myself available and certainly willing to help any way I can."
Scott Merkin is a reporter for MLB.com. Read his blog, Merk's Works, follow him on Twitter @scottmerkin, on Facebook and listen to his podcast. This story was not subject to the approval of Major League Baseball or its clubs.