Braun in three-hole only lock of lineup
Counsell mulls unconventional looks to generate runs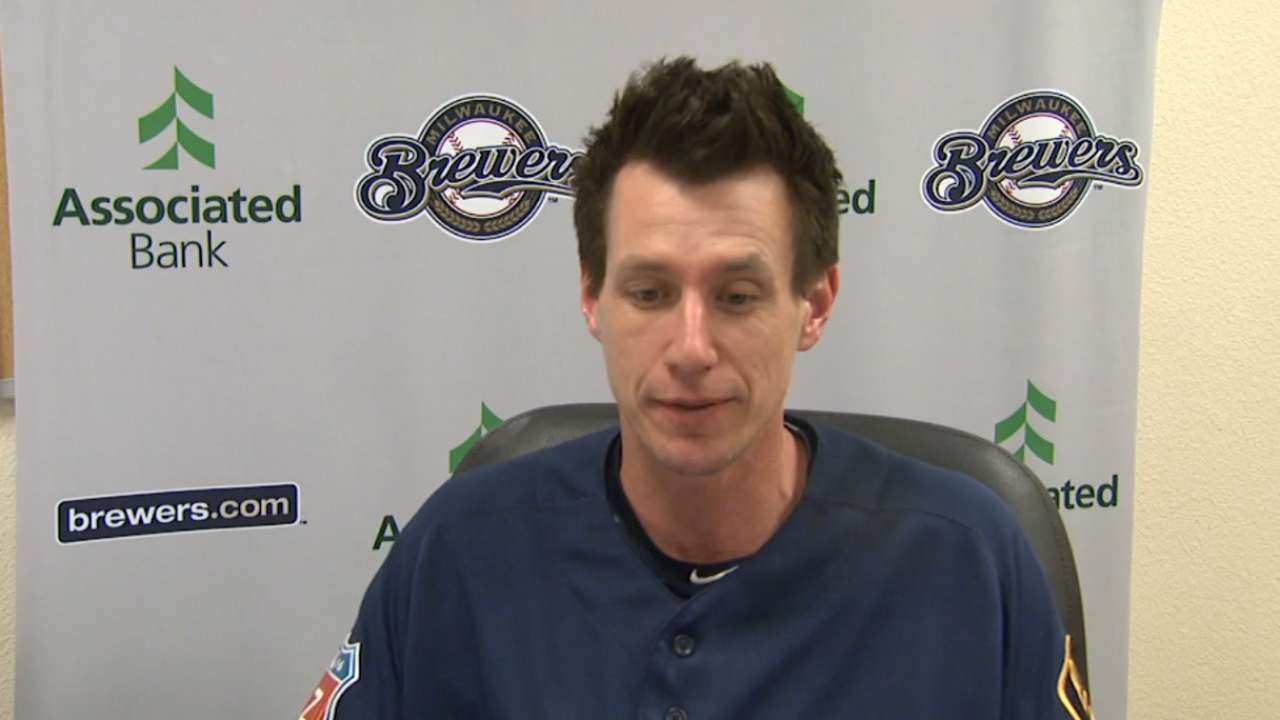 PHOENIX -- One month ahead of the Brewers' April 4 season opener, manager Craig Counsell is set on one lineup position: Ryan Braun's traditional three-hole.
Elsewhere on the lineup card, Counsell remains completely open-minded.
• Brewers Spring Training info
"We have to redefine 'conventional,' because that's the problem we're having," Counsell said. "Like, 'It used to be done that way, so that's what's conventional.' That's what we have to get away from. We're trying to make good decisions and trying to put out the lineup that gives us the best chance to score runs. Sometimes that changes nightly.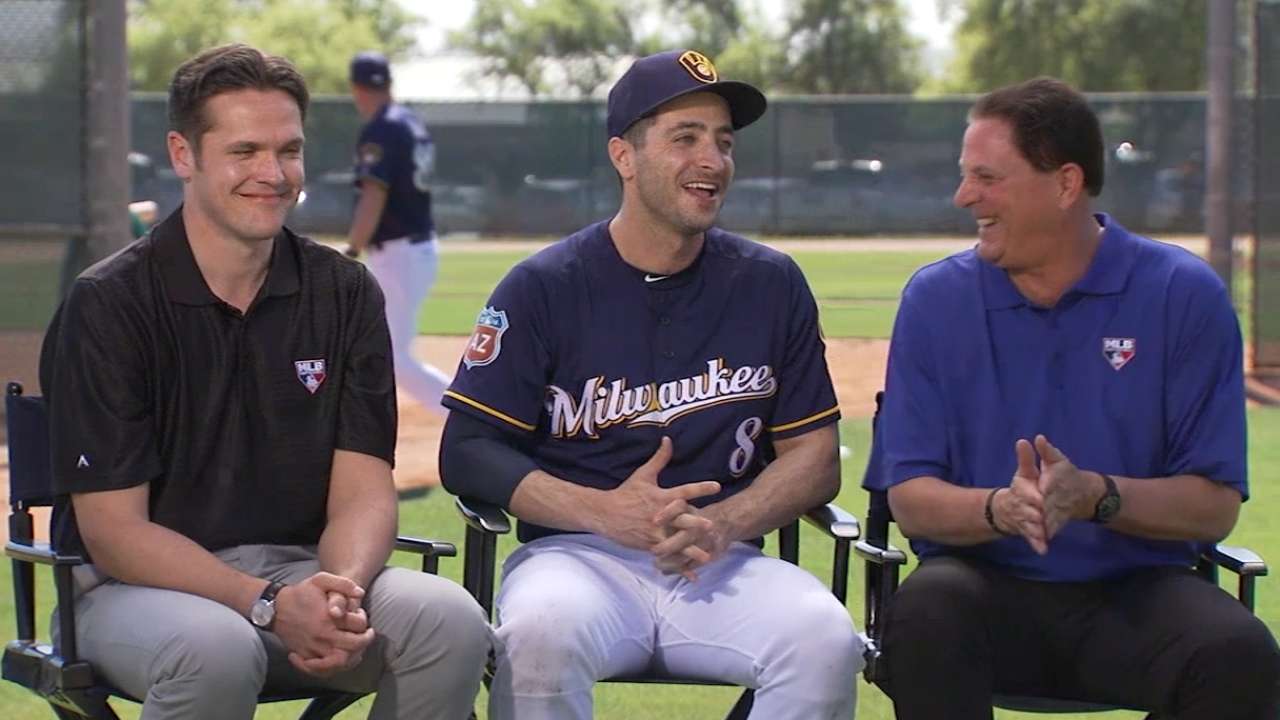 "It's certainly easiest if we can write the same eight names in the lineup every day, but with this team, it's going to change a little bit. From an offensive perspective, that means everyone goes up there, has a great at-bat and passes it on to the next guy."
Counsell's decisions begin, naturally, with the leadoff spot, where shortstop Jonathan Villar made a second straight start on Friday against the Mariners. Villar made 39 starts as the Astros' leadoff man over the years, hitting .222/.301/.297 in 181 plate appearances. He has a career on-base percentage of .300 in the Major Leagues and .337 in the Minor Leagues.
"You take the same at-bat whether you're first, eighth, ninth," Villar said. "At least that's the way I think about it. I don't know about other guys."
Counsell mentioned another traditionally unconventional leadoff option in right-fielder Domingo Santana, a slugger who posted a .345 OBP for the Brewers last August and September. His Minor League OBP over seven seasons is .373.
Counsell conceded that there is something to be said for a player being comfortable in a certain spot with the same hitters around him.
But he will push that idea of flexibility.
"The spots are all connected," he said.
Long road
Counsell noted many positives from Thursday's 2-1 win over the Cubs, including a clean ninth inning from Junior Guerra, a 31-year-old rookie reliever who has taken a fascinating journey to Brewers camp. Suspended 50 games in 2008 under the Minor League Baseball Joint Drug Prevention and Treatment program, Guerra pitched everywhere from Venezuela to Wichita to Italy before rejoining organized baseball in 2015 and making it all the way up to the Major Leagues with the White Sox.
The Brewers claimed him off waivers in October, making Guerra the first acquisition of Milwaukee's new GM, David Stearns.
"I think it indicates a real love for what you do, to take the journey he's been on," Counsell said. "It had to feel pretty far away for him."
Now, Counsell said, Guerra is "as good as he's ever been."
Guerra's go-to offering is a split-fingered pitch, that serves as his change-up. He has Minor League options remaining and is competing for a spot in the Brewers' bullpen.
Last call
The outlook remained the same Friday after second baseman Scooter Gennett (right shoulder) and outfielder Brett Phillips (left oblique) were sidelined by soreness. Both players remained day to day, Counsell said.
Adam McCalvy is a reporter for MLB.com. Follow him on Twitter @AdamMcCalvy, like him on Facebook and listen to his podcast. This story was not subject to the approval of Major League Baseball or its clubs.