Healthy Tulo makes spring debut for Blue Jays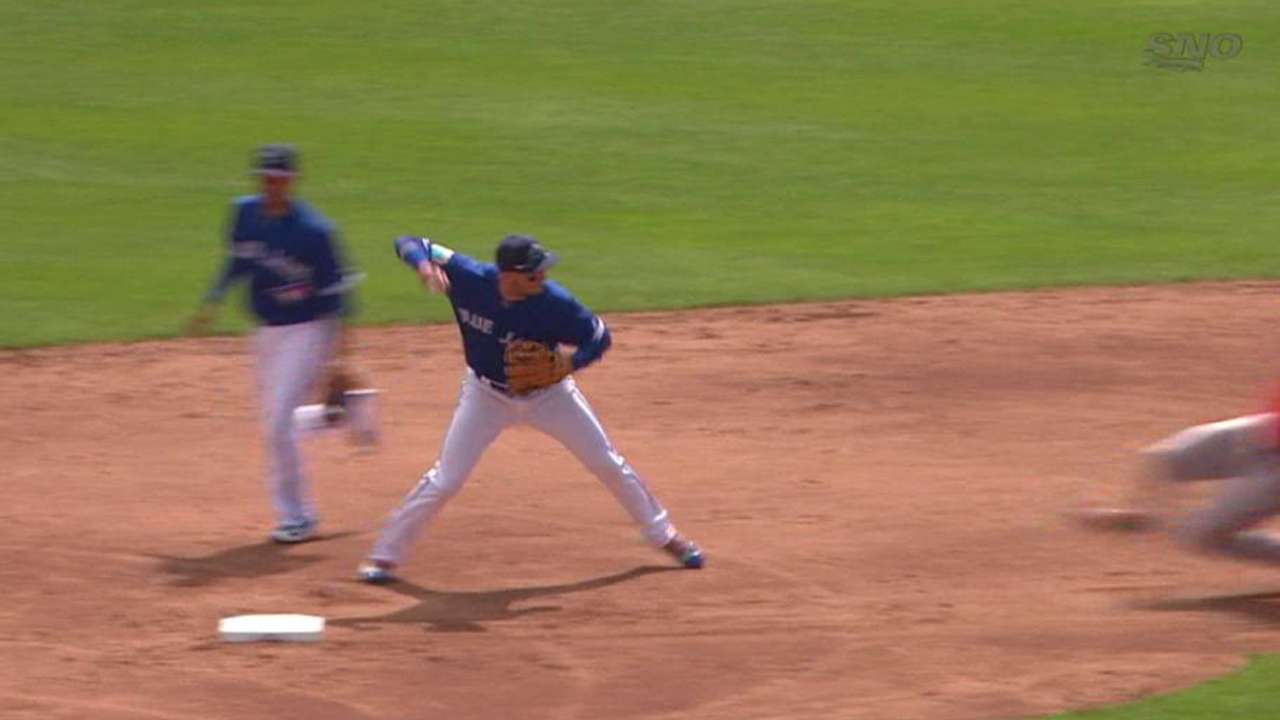 DUNEDIN, Fla. -- Blue Jays shortstop Troy Tulowitzki made his spring debut in a 4-3 win over the Orioles on Friday afternoon. He went 0-for-1 with a walk while playing four innings in the field.
Tulowitzki got off to a slightly delayed start this spring as the Blue Jays intentionally held out some of their veteran players during the opening week of camp. The Blue Jays didn't make the move because of injuries, but because the club felt there was more than enough time to get ready for the season.
The 31-year-old Tulowitzki has been around the game for the last 10 years and knows exactly what he needs in order to prepare for the regular season. With the offseason delayed by several weeks because of Toronto's run into the postseason, this was one way to handle the added workload.
"I've been in this game for a little bit. Spring Training games are definitely important but you don't want to go out there too quick," Tulowitzki said. "You want to get your feet underneath you. So I was on the backfields, taking ground balls, running the bases a little bit, but it was definitely nice to get out there."
Tulowitzki wasn't tested too much during the game, but he did handle a routine grounder in the third inning and turn a double play alongside second baseman Ryan Goins in the second.
The most important thing for Tulowitzki is that he's finally feeling healthy and didn't have to spend the offseason rehabbing an injury. There was a cracked shoulder blade late last year, but the healing process was underway by the postseason and his work during the winter focused on strengthening the muscles in that area as opposed to needing constant treatment.
The labrum issue that plagued Tulowitzki's hip a year prior is also a thing of the past, and for once the All-Star shortstop can focus on what's happening between the lines instead of what's taking place in the training room.
"It's huge. It's the first offseason I didn't have to do any rehab, it was just trying to make myself a better baseball player," said Tulowitzki, who will open the year as Toronto's No. 5 hitter. "I was excited about that and I think it's going to pay off this year.
"I had to definitely strengthen those muscles where I got hit but now it's not an issue. It feels good and I'm ready to go."
Gregor Chisholm is a reporter for MLB.com. Follow him on Twitter @gregorMLB and Facebook, and listen to his podcast. This story was not subject to the approval of Major League Baseball or its clubs.