Archer sharp in debut; Bradley goes deep for Sox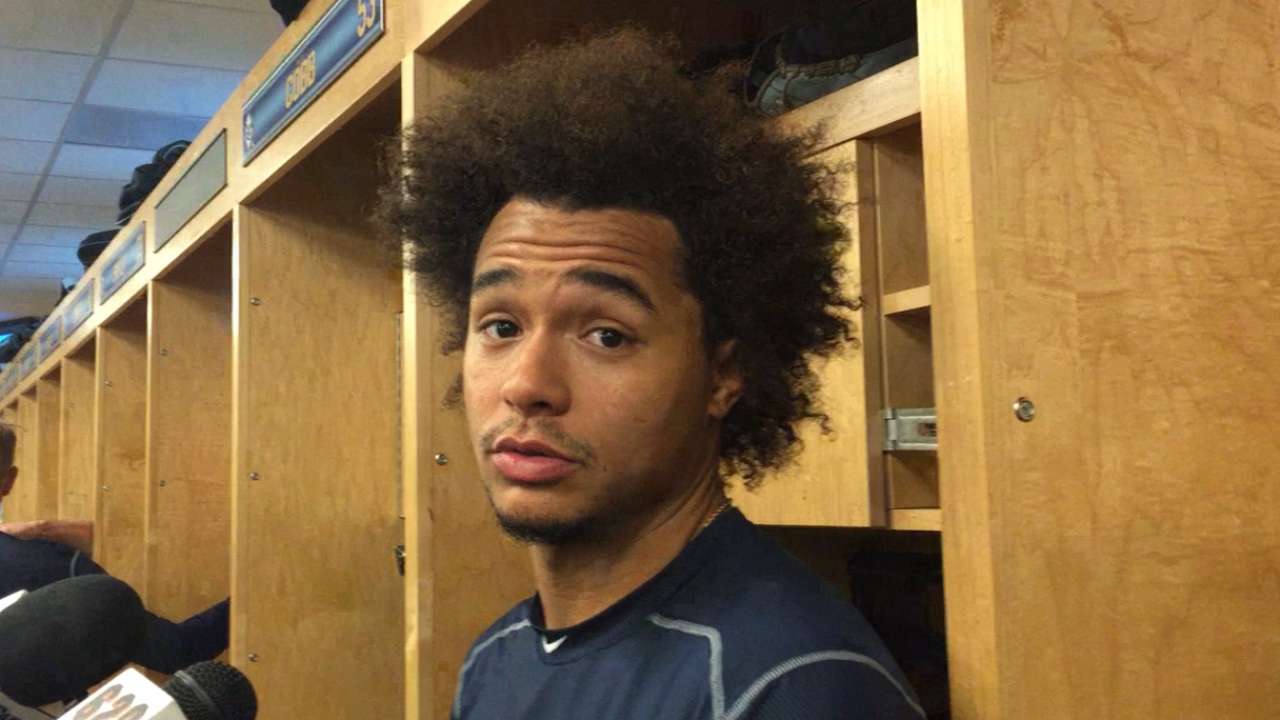 FORT MYERS, Fla. -- Jackie Bradley Jr. belted a solo homer down the right-field line to lead a balanced attack as the Red Sox downed the Rays, 7-2, on Friday afternoon at JetBlue Park.
Joe Kelly, the favorite to land the fifth starter job for Boston, started for the Sox, allowing two hits and a walk over two scoreless innings with one strikeout.
Rays ace Chris Archer fired two hitless innings while allowing two baserunners. The righty walked none and struck out one.
"I accomplished everything I wanted to accomplish and that was be over the plate as much as I possibly could with everything," Archer said.
New Red Sox closer Craig Kimbrel allowed a hit and one unearned run while striking out one in his debut.
"I felt like it went good," Kimbrel said. "I was controlling my fastball and tried to throw some offspeed pitches over the plate. With Spring Training that will come, but I was really pleased with how my fastball was today."
David Ortiz, making his Grapefruit League debut in his final season, went 0-for-3.
James Loney had two doubles, including an RBI, to lead the Rays.
Up next for the Red Sox: Knuckleballer Steven Wright, who is battling for one of the final spots on the roster, starts Saturday's contest against the Yankees in Tampa, Fla. The game starts at 1:05 p.m. ET and will be aired on MLB.TV and Gameday Audio. Pat Light, ranked No. 15 among Red Sox prospects by MLB Pipeline, is expected to pitch in relief. Outfielders Bradley and Mookie Betts will make the trip.
Up next for the Rays: Left-hander Drew Smyly will make his first start of the spring when the Rays visit the Orioles in a night contest in Sarasota, Fla., that begins at 7:05 p.m. ET and will air on Gameday Audio. Also expected to see action are right-handers Andrew Bellatti, Eddie Gamboa, Ryan Garton, and Mark Sappington and left-handers Enny Romero and Justin Marks. Baltimore will start right-hander Kevin Gausman.
Ian Browne is a reporter for MLB.com. This story was not subject to the approval of Major League Baseball or its clubs.