Verlander not ready to rev engine just yet
Tigers Opening Day starter -- and Lamborghini owner -- takes it easy in spring debut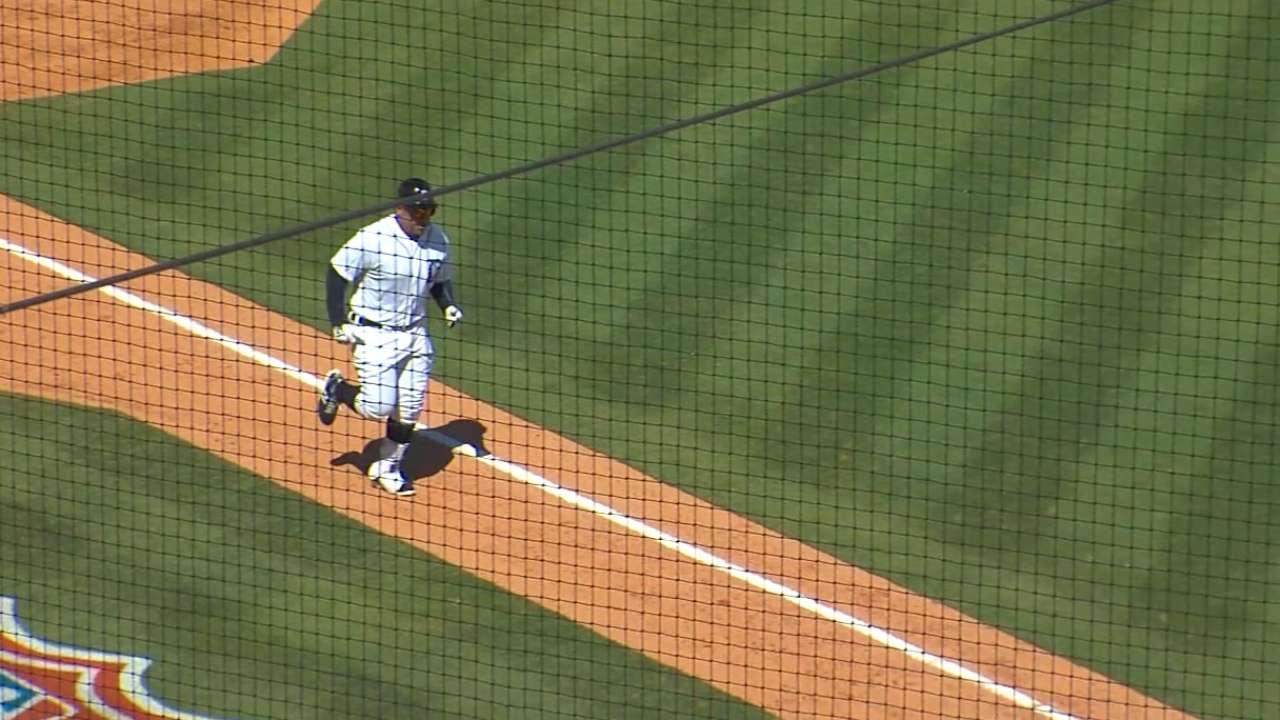 LAKELAND, Fla. -- Justin Verlander's orange Lamborghini has been a presence in front of Joker Marchant Stadium this spring, so it figures that he'd use a car analogy for his first outing of the spring.
Asked about the effort he puts behind his pitches in an early spring game like Friday's 3-0 win over the Yankees, Verlander said it's a building process.
• Spring: Tickets | Ballpark | 40-man roster | NRIs
"Your arm's got to get broke in," Verlander said. "Every year, every Spring Training, it's like a new car. You don't take it off the lot and go 100 percent. You have to break it in a little bit. As things kind of break in, loosen up, your arm, your body, everything kind of gets a little looser, and that's when things climb a little bit."
Pulling out of the lot on his 2016 season, Verlander still put his game through the motions. He threw all four of his pitches. He pitched a couple members of the Yankees' lineup in reverse, starting them off with offspeed pitches and curveballs before bringing velocity later in the count.
He worked hard on location with his curveball, starting off Yankees catcher Austin Romine -- brother of Verlander's teammate, infielder Andrew Romine -- with one. After a second-pitch fastball, Verlander retired Romine with an offspeed offering, which Romine popped out meekly to Miguel Cabrera to end the first inning.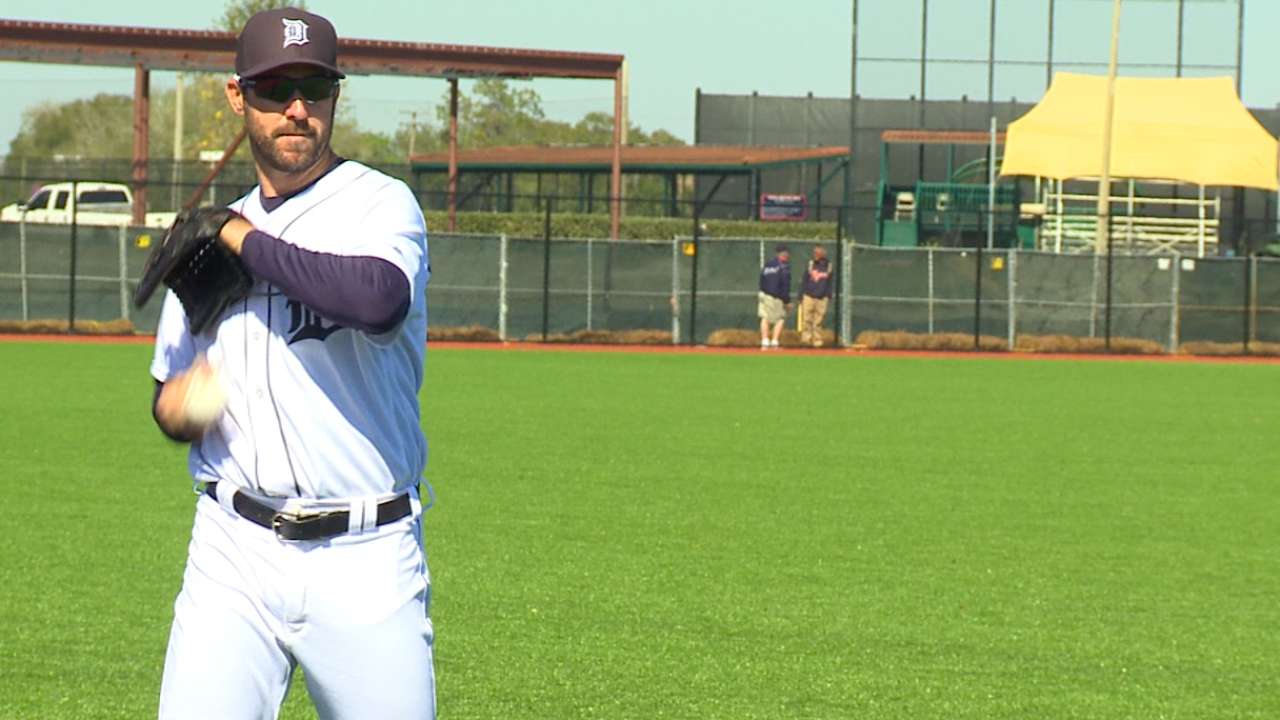 Verlander started off the second with another offspeed pitch for a called strike to former Twins prospect Aaron Hicks, who fouled off four straight pitches at various speeds before flying out. Verlander's lone strikeout came two batters later, when he dropped a curveball on Deibinson Romero.
The only hit Verlander allowed over two scoreless innings was an excuse-me single from Brian McCann, whose pop-up landed just in front of third against the infield shift. The only other baserunner Verlander allowed came on a 90-mph fastball that hit Cesar Puello, an inning after Yankees starter Bryan Mitchell hit Ian Kinsler.
Verlander threw 38 pitches, 27 of them for strikes, over his two scoreless innings. About a half-dozen pitches were curveballs, he estimated. Four more were changeups. His fastball topped out at 93 mph on the Joker Marchant Stadium radar gun.
"I thought it was a good first outing," manager Brad Ausmus said of his Opening Day starter. "He used all of his pitches, got his work in. Fastball had a little life in on guys, jammed a few guys."
It's not the overpowering Verlander that ended the 2015 season on a roll, but it's the building pattern he used when he last felt this healthy, this strong, a few years ago.
"It takes me a little longer to get going," Verlander said, "but that's pretty traditional for me, I think. Besides my first start in my first Spring Training, I'm typically somebody that progresses as spring goes along, velocity and arm speed."
Jason Beck is a reporter for MLB.com. Read Beck's Blog, follow him on Twitter @beckjason and listen to his podcast. This story was not subject to the approval of Major League Baseball or its clubs.