Clark visits with Astros to discuss hot topics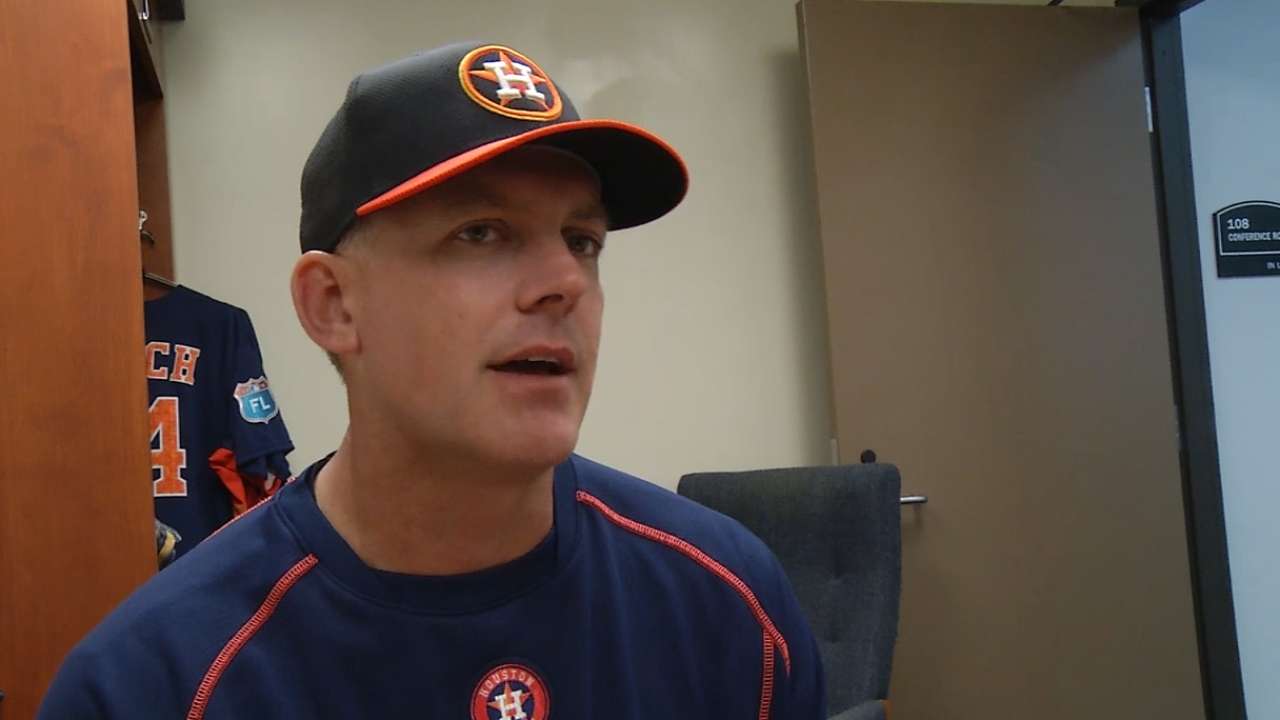 KISSIMMEE, Fla. -- The Astros had their annual meeting with representatives from the Major League Baseball Players Association on Friday morning, where topics ranging from replay, pace of game and the recently announced second-base rule were covered.
Tony Clark, the executive director of the MLBPA, said the new rule that constitutes a legal slide while trying to break up a double play -- announced in February along with two additions to the pace-of-game initiatives -- has been a hot topic.
Clark said players notice changes to the game every season, and they want to make sure they can play in the fashion they want to play it. The slide rule is intended to protect infielders, while still allowing for aggressive baserunning. The pace-of-play rule continues efforts, which began last season, to improve the tempo of games.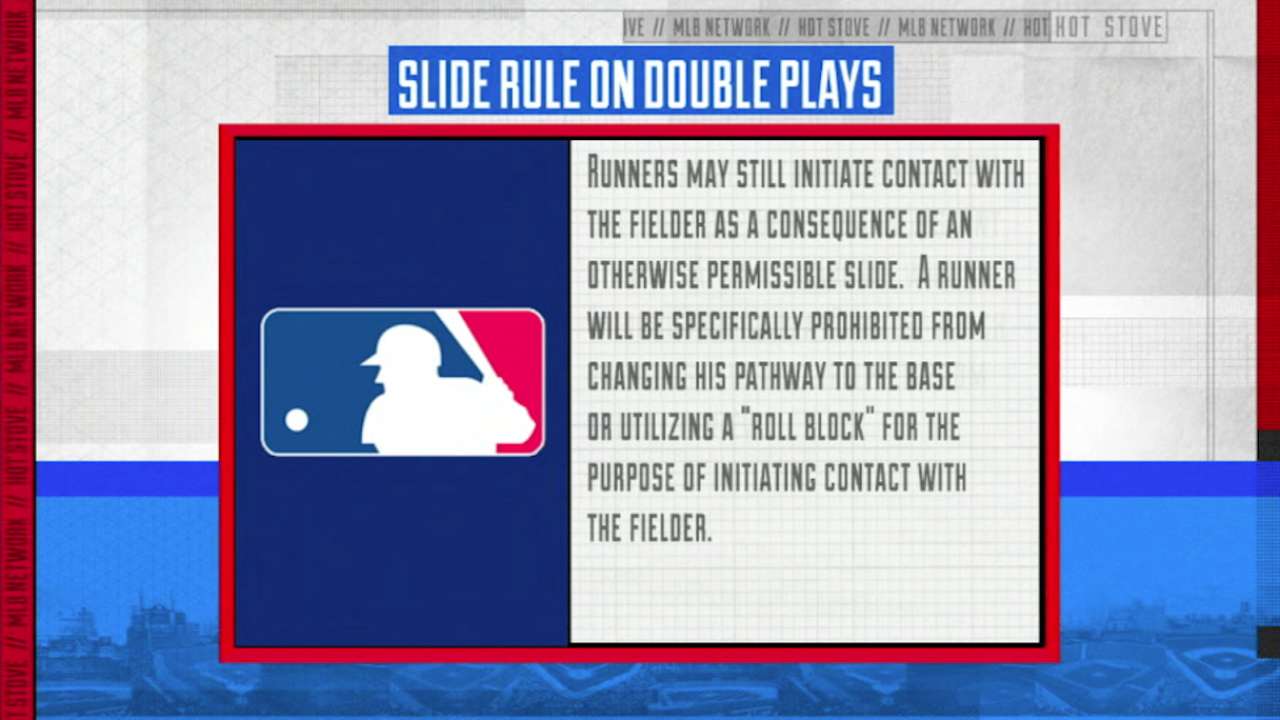 "The one I've heard in every clubhouse is, 'Can I still break up two?'" Clark said. "Most have an appreciation for collectively bargained topics, and that's why I go through a lot of that, and it doesn't necessarily facilitate them asking more questions about it because they've got an idea, and then we get to the second-base slide rule. That's the one I hear in every clubhouse."
The Collective Bargaining Agreement expires after this season, and Clark said the meetings with players tend to be different in a bargaining year.
"As you guys already know, these meetings are often a state of the union, here's how the game is, what's going on in the game, those types of things," Clark said. "In a bargaining year, you tend to wrap in more of the bargaining issues that may be in public or may be of concern to the guys, more often or not those are usually the same."
Brian McTaggart is a reporter for MLB.com and writes an MLBlog, Tag's Lines. Follow @brianmctaggart on Twitter and listen to his podcast. This story was not subject to the approval of Major League Baseball or its clubs.