Bearded Brett hopes he never has to shave
Rays' rules dictate only Major Leaguers can have beards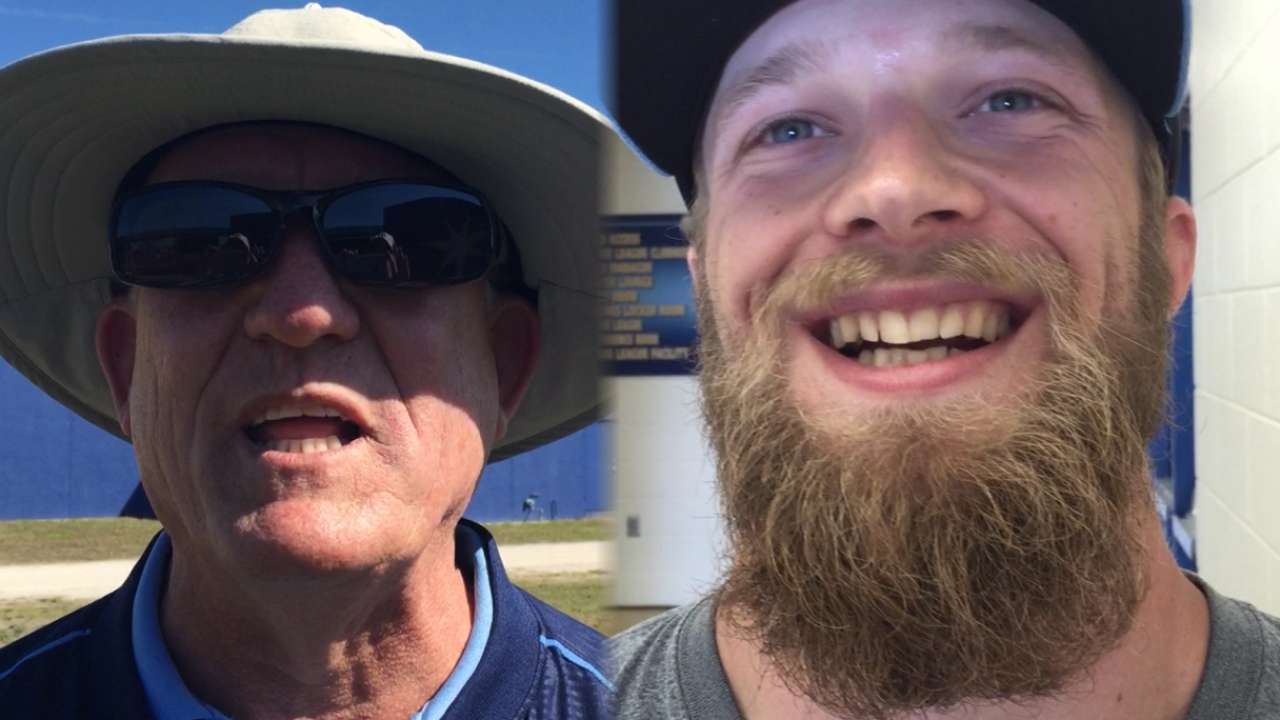 PORT CHARLOTTE, Fla. -- Ryan Brett didn't pack a razor for Spring Training. The infielder is optimistic he won't have to shave.
Brett's beard brings to mind ZZ Top and Duck Dynasty. In a baseball context, perhaps the House of David or Glenn Hubbard.
"I'd definitely like to keep it," Brett said.
• Spring Training: Schedule | Tickets | More info
That's because it would be more than a fashion statement if he still has a beard in April. It would indicate that the Rays' 12th-ranked prospect broke camp as a member of the 25-man Major League roster.
Brett made his Major League debut for the Rays last season and appeared in three games before getting injured and returning to Triple-A Durham. He left behind a .667 average (2-for-3) in The Show. After the season he underwent surgery to repair a subluxation of his left shoulder.
Due to the organization's hair policy, the hirsute second baseman must tread lightly playing in the Rays' farm system.
Minor Leaguers may have a mustache that doesn't dip further than the corners of one's mouth. Hair must be decently trimmed. And finally, no beards.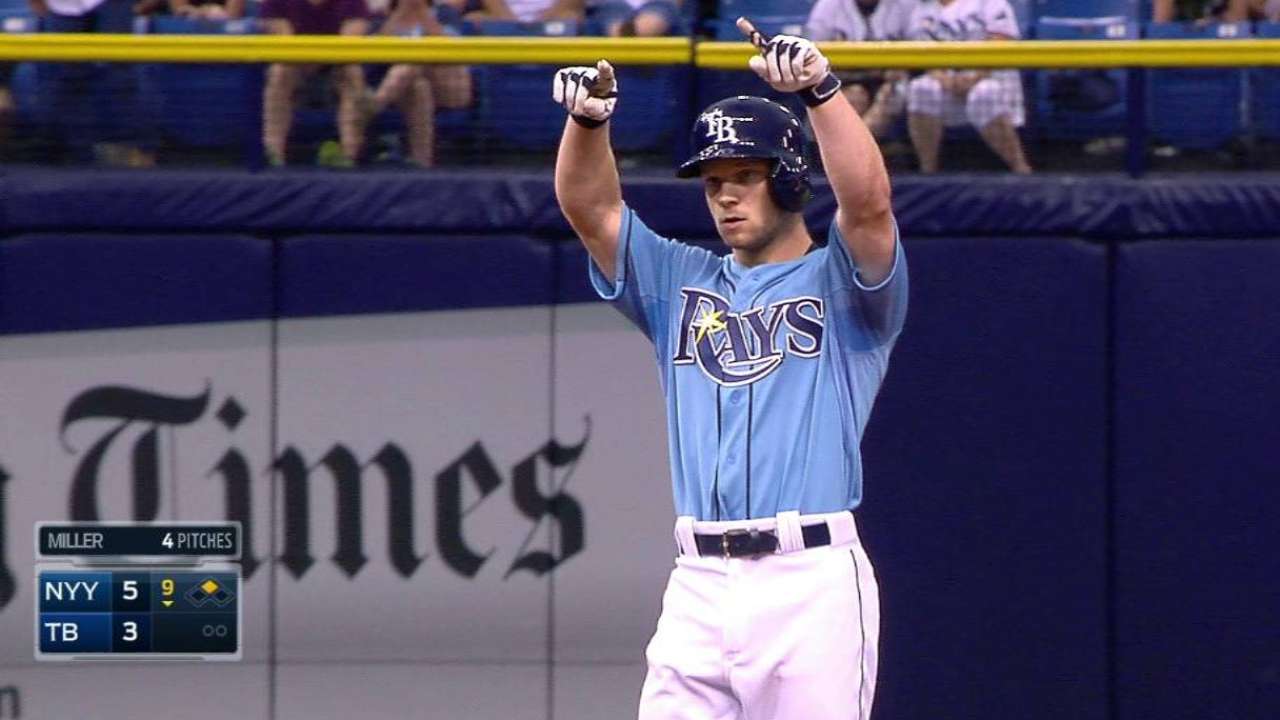 Among the bearded Rays -- the ones who won't likely be shaving any time soon -- are Logan Forsythe and Steven Souza Jr. Both are locks for the team. Meanwhile, Brett is a longshot to keep his beard due to the Rays' infield depth.
"I have my trimmer and that stays with me," said Forsythe of his grooming. "I have my 1 guard and that's what I keep it at. If I ever have to knock it down, I have the clippers to do it. I have that option. Poor Brett doesn't. He works the whole offseason then has to take it down."
Souza said he's just started wearing a beard in the last year or so and remembered having to conform to the Nationals' hair policy.
"I've had a baby face my whole life," Souza said. "I remember the first time I started growing this it was for the Arizona Fall League, and I thought I was out of the woods because it wasn't technically with the organization. And our farm director [with the Nationals] came up to me and said, 'What's that on your face?' I said we weren't in season, and he said I needed to clean it up.
"[A hair policy] is kind of an annoying thing, but I feel what it teaches you is kind of a discipline thing. Structure. And then when you get here you have that structure."
Souza said the policy didn't really affect him too much since his first efforts at growing a beard harvested a "kind of a splotchy" beard.
"Mine looked like somebody painted it on," said Souza, noting that shaving such a beard didn't really matter. As for Brett, losing his beard might be more traumatic. "I didn't have any business having a beard. Ryan's got a great one."
Bill Chastain is a reporter for MLB.com. This story was not subject to the approval of Major League Baseball or its clubs.