Gardner, Miller happy to remain with Yanks
Left fielder, reliever reflect on offseason trade rumors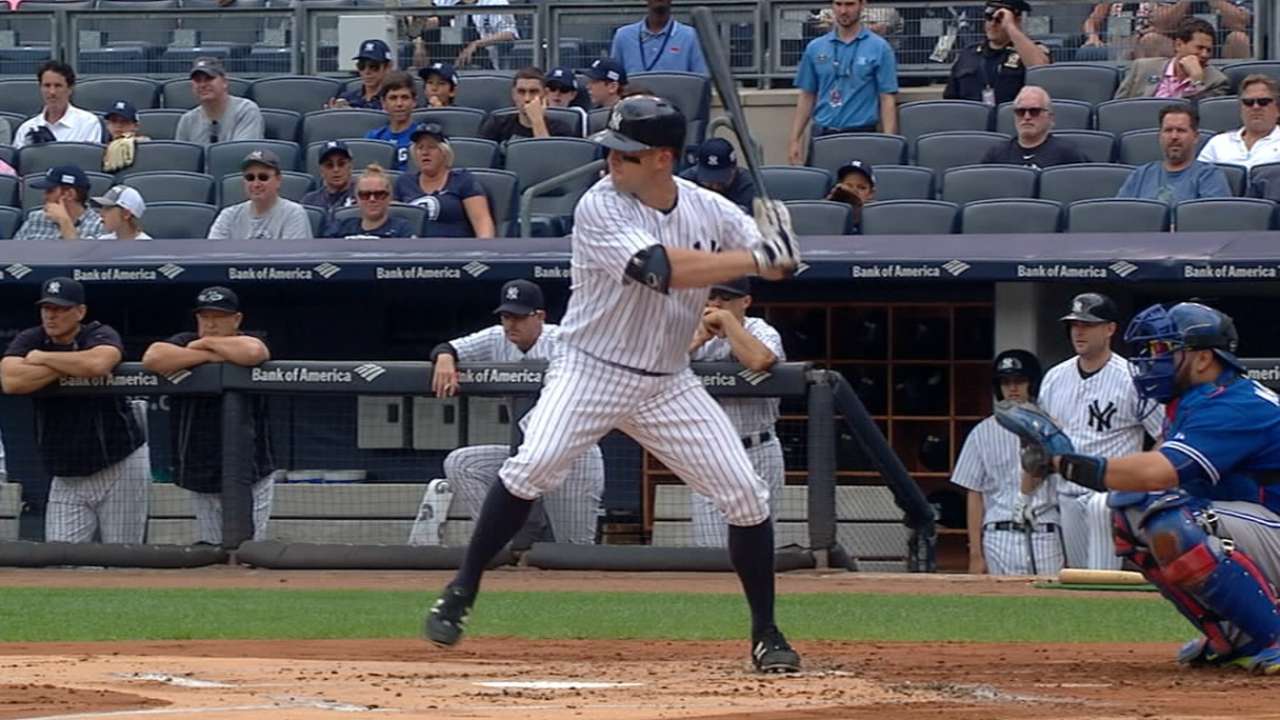 TAMPA, Fla. -- The Yankees' oft-repeated stance was to be "open to anything" this past winter, trumpeting Brett Gardner and Andrew Miller as two of their most attractive chips. It proved impossible to keep those talks secret, with clubs calling often in efforts to match up for a blockbuster trade.
Gardner was aware of the rumors as he rode out the offseason at his South Carolina home, but the outfielder recognized that the situation was out of his control. At one point, Gardner powered his cell phone down, climbed into a deer blind and recalled something Jorge Posada told him years ago.
• Spring: Tickets | Ballpark | 40-man roster | NRIs
"I'll never forget, he told me: 'The Yankees are all about winning,'" Gardner said. "'Winning right now, winning in the big leagues. Winning the World Series, every single year. As long as you're doing something in the big leagues to help them win, they're not going to give you away.'"
That offered perspective for Gardner, who recognized that he might see his name in rumors even after signing a four-year, $52 million extension with New York in February 2014, an agreement that did not include no-trade protection.
Miller, who signed a four-year, $36 million deal as a free agent before the 2015 season, found himself in a similar situation. While Miller said that he did not actively seek out updates on trade talks, he sensed that something was brewing behind the scenes.
"I couldn't avoid it. I'm human," Miller said. "My family, between my wife and my parents and my in-laws, they keep up with it. I'm pretty sure my dad has a Google Alert on me, so anytime something comes up, they hear about it. It gets back to me."
Gardner added: "Family and friends ask you what's going on, and they look at me like I'm crazy when I tell them I don't know."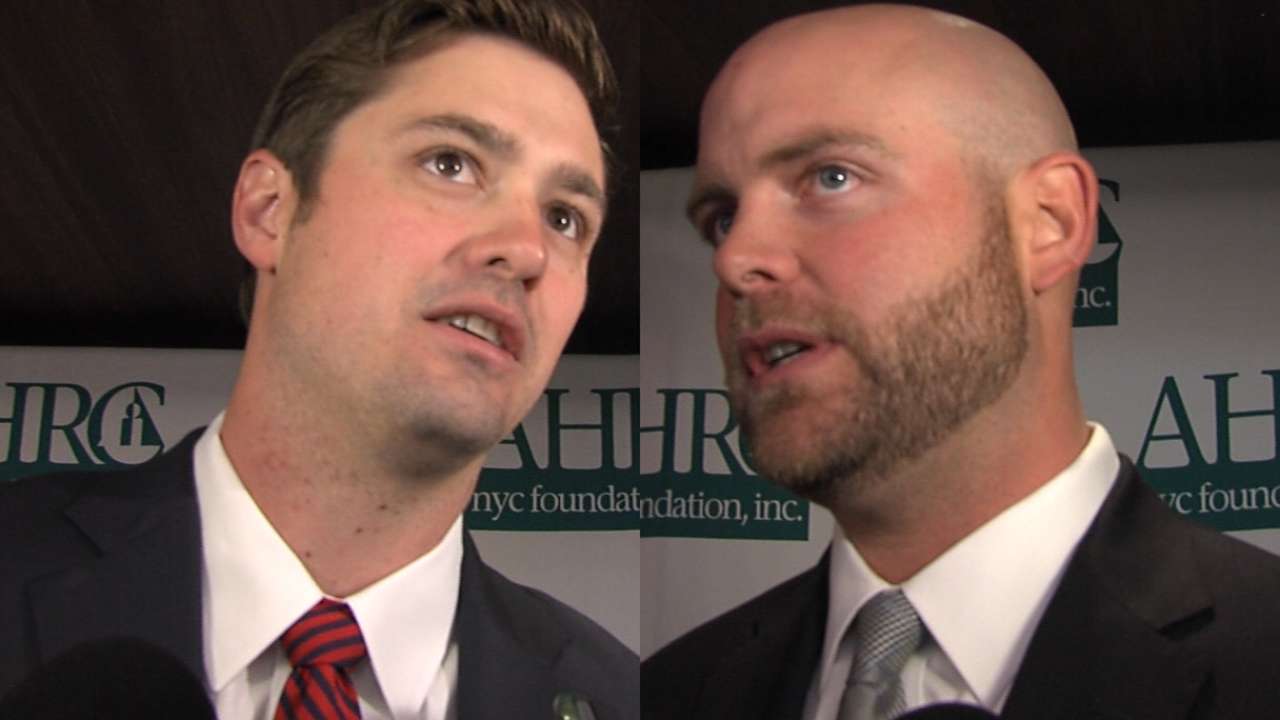 The most likely avenue for Gardner or Miller to be dealt was for a starting pitcher, and while general manager Brian Cashman acknowledged that both players were discussed, he consistently said that the Yankees would need a significant return. That was a point Cashman relayed to Miller's agent, Mark Rodgers.
"I said, 'We're listening on all assets because of circumstances. We have to,'" Cashman said. "It's going to take a lot to trade your client. Otherwise, I think he's more part of the solution than any problems. But because we're not going to spend a lot of money this winter in free agency, I'm certainly going to entertain any thoughts. If someone knocks on my door, I'll listen to it."
Miller wasn't thrilled to hear that his name was being floated, in part because he and his family like that the Yankees hold Spring Training near their Tampa, Fla., home, but he understood.
"You just roll with it," Miller said. "It seemed like they said all along that they would have to get what they considered a great return. It's their prerogative and they're entitled to that, and I don't blame them. If they think that they're getting exceptional value, their job is to make the Yankees better, not to keep me happy."
Gardner said that, to him, the experience served as a reminder of baseball's business side. Still with the same organization that drafted him in in the third round in 2005, Gardner said that it has been "a blessing" to play this long in New York and that he hopes to complete his career in pinstripes.
"When I saw my deal, I knew exactly what I was signing up for," Gardner said. "I knew there would be a possibility of having to listen to things like that. At the same time, I made it clear to the Yankees, I think everybody knows that I want to stay here. I don't want to go anywhere else. Why would I want to?"
Ultimately, the Yankees' trade bounty included Starlin Castro, Aroldis Chapman and Aaron Hicks, while Gardner and Miller stayed. Asked if either player was ever close to being dealt, Cashman replied, "You'll never know. Bottom line, close doesn't really matter."
And while Cashman said that word of the Yanks' willingness to listen on Gardner and Miller was leaked by other clubs, perhaps those headlines unintentionally served as a smokescreen. Cashman teased that there were other proposals of significance that went unreported.
"I tried to exploit every opportunity that was available on the trade market this winter. I feel I definitely did that," Cashman said. "I asked on all the players I needed to ask on that our fans would want me to ask on, and some that they don't even know about.
"We have Hicks, Chapman and Castro to show for that type of openness and willingness. There's a ton of players that we would have loved to have acquired, that I asked about, that the fan base isn't aware of. There's a lot of good assets running around the game."
Bryan Hoch is a reporter for MLB.com. Follow him on Twitter @bryanhoch, on Facebook and read his MLBlog, Bombers Beat This story was not subject to the approval of Major League Baseball or its clubs.