Greene light: Righty returns after 7-month layoff
Young pitcher yields one hit in two scoreless innings in spring debut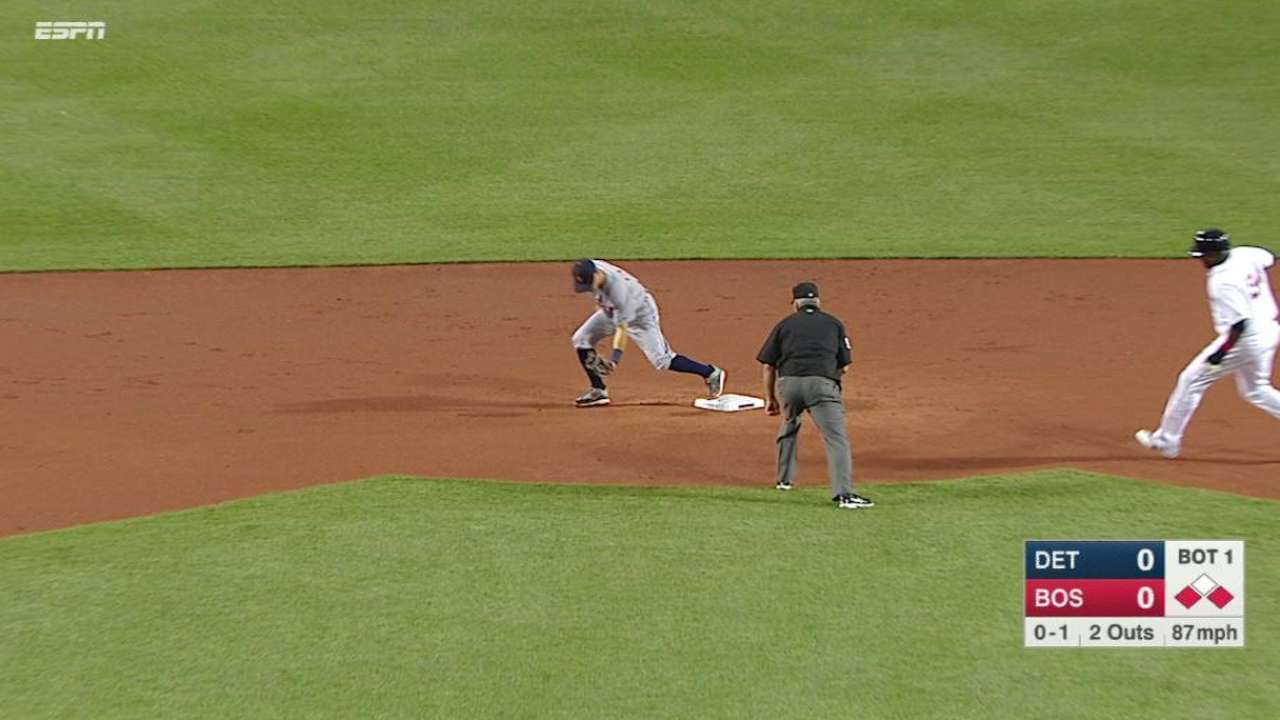 LAKE BUENA VISTA, Fla. -- Shane Greene didn't call it nervousness.
"I always say I never really get nervous; I get antsy," Greene said of his feeling heading into his first outing of the spring Thursday against the Braves. "And for me, I was pretty antsy. I was just ready to get out there. I wish the game would've started at 8 o'clock this morning."
• Spring Training: Schedule | Tickets | More info
It wasn't just the feeling of the start of Spring Training. For Greene, it was important to get back on the mound with feeling on his pitches. The blood clots in his fingers that resulted from the aneurysm in his shoulder over the summer aren't completely gone, but they're no longer overtaking his ability to pitch.
Greene hadn't pitched in a game in seven months.
"I just wanted to compete," he said after the Tigers closed out an 8-2 win. "I haven't gotten to do that in a while. It feels good to get out there and be able to compete again."
Even with the antsiness, Greene competed well, pounding fastballs consistently around 94 mph while mixing in pitches with movement. He didn't always put them where he wanted, but he didn't put them in spots where he could get hurt.
Entering in the fourth inning, Greene cut a couple fastballs for back-to-back strikeouts after a leadoff walk -- one called against left-handed hitter Reid Brignac, the other a swing-and-miss from right-hander Chase d'Arnaud.
"I felt really good," Greene said. "I felt like I might have overthrown a couple fastballs. When I overthrow, my fastball kind of flattens out. But all in all, I felt really good, so I can't complain."
Greene delivered two scoreless innings on one hit with a walk and two strikeouts. Antsy or nervous, he had no such feelings about his fingers.
"Sometimes they're cold, sometimes they're warm," he said. "They're getting better. They're not getting cold nearly as often. For me, the biggest thing is when I'm out there pitching, I'm not thinking about it, so that's huge. I'm actually thinking about what I'm trying to do to get a guy out."
Sanchez to throw bullpen session Friday
Anibal Sanchez, sidelined with triceps inflammation for just over a week, will return to the mound Friday morning with a bullpen session at Tigertown. It could set up his return to the Tigers rotation sometime next week, but he has to get through the mound session first.
Sanchez's triceps issue flared up during his first formal bullpen session of camp.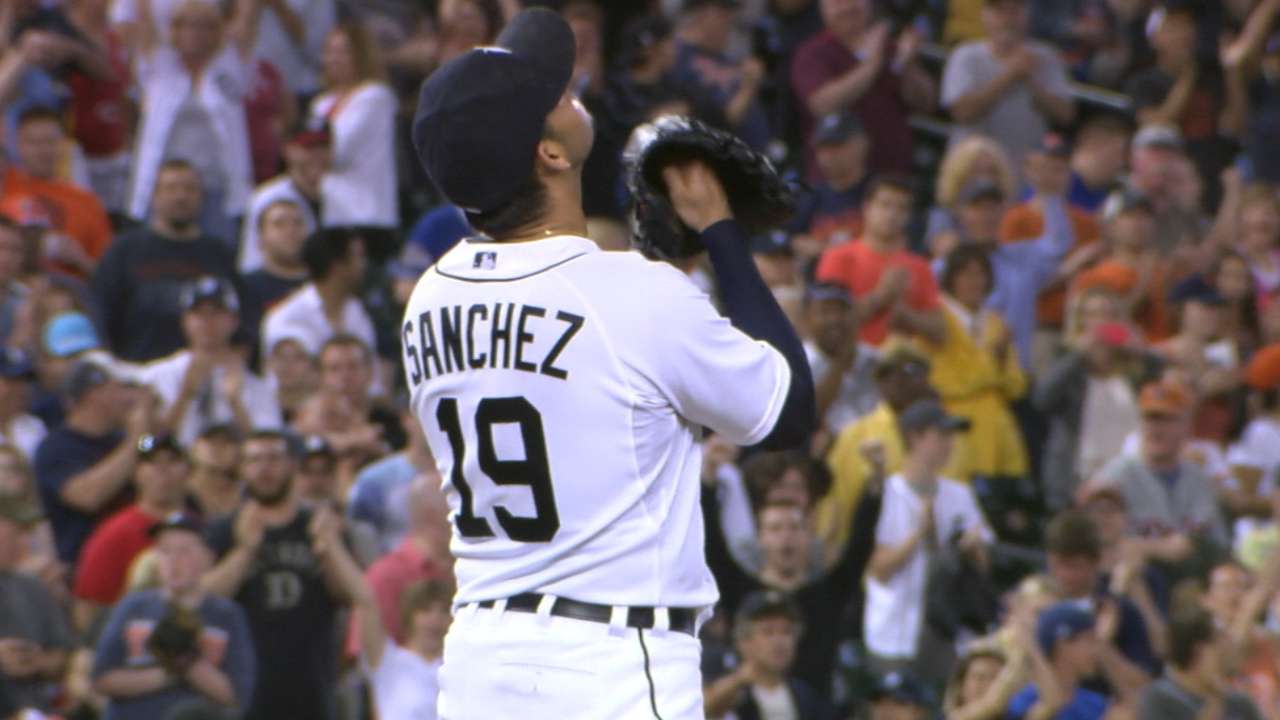 Robertson hopeful for return
Montreal Robertson, the Tigers relief prospect whose shoulder popped out of place in an odd weight-room accident, said he's hopeful he'll be ready to pitch again in six to eight weeks, if not sooner.
Robertson said he was shocked when his shoulder popped out of place as he pushed himself up to a sitting position. He was diagnosed with a subluxation of the shoulder, but he expects to be able to rehab it to full strength without surgery.
Robertson, who was expected to open the season at Double-A Erie or Triple-A Toledo, will likely remain in Lakeland, Fla., for extended spring training once camp breaks in a month.
Wilson begins throwing
Alex Wilson picked up a ball again and played catch Thursday morning for the first time since experiencing muscle soreness in the back of his shoulder. Wilson, who said a few days ago that the shutdown was a precaution, is not expected to miss much time assuming he feels OK.
Jason Beck is a reporter for MLB.com. Read Beck's Blog, follow him on Twitter @beckjason and listen to his podcast. This story was not subject to the approval of Major League Baseball or its clubs.