Norris effective in first start of spring
Young lefty allows one hit over two innings
LAKE BUENA VISTA, Fla. -- At this point in Blue Jays camp last year, Daniel Norris was pitching all-out to try to prove he was ready for the big leagues. He also was getting national attention for living in a van during Spring Training.
Now commuting to camp instead, he's glad to have the focus on his pitching these days.
"Yeah, this is nice, to talk about baseball," he said with a smile, after allowing one run on one hit with one strikeout over two innings in the Tigers' 8-2 win over the Braves on Thursday.
• Spring Training: Schedule | Tickets | More info
Even if his living quarters have toned down, his pitching hasn't. While Tigers manager Brad Ausmus hasn't anointed a front-runner in the Tigers' fifth-starter competition, Norris' late-season stint in the rotation last year after coming over in the David Price trade gives him at least a perceived edge. Norris, though, is still competing.
He dominated last spring to win a rotation spot in Toronto, posting a 4-0 record and 2.93 ERA in seven starts while striking out 30 batters in 27 2/3 innings. He was out of Toronto's rotation by the end of April after struggling with walks.
This year, the 22-year-old came to camp last month with an eye on the long haul, looking for consistency in his pitching. Yet as Thursday's start against the Braves reminded him, he can't help but battle when he gets on the mound.
"You can talk about it, but every time I go out there, I want to be competing 100 percent," he said. "That's where I was at today."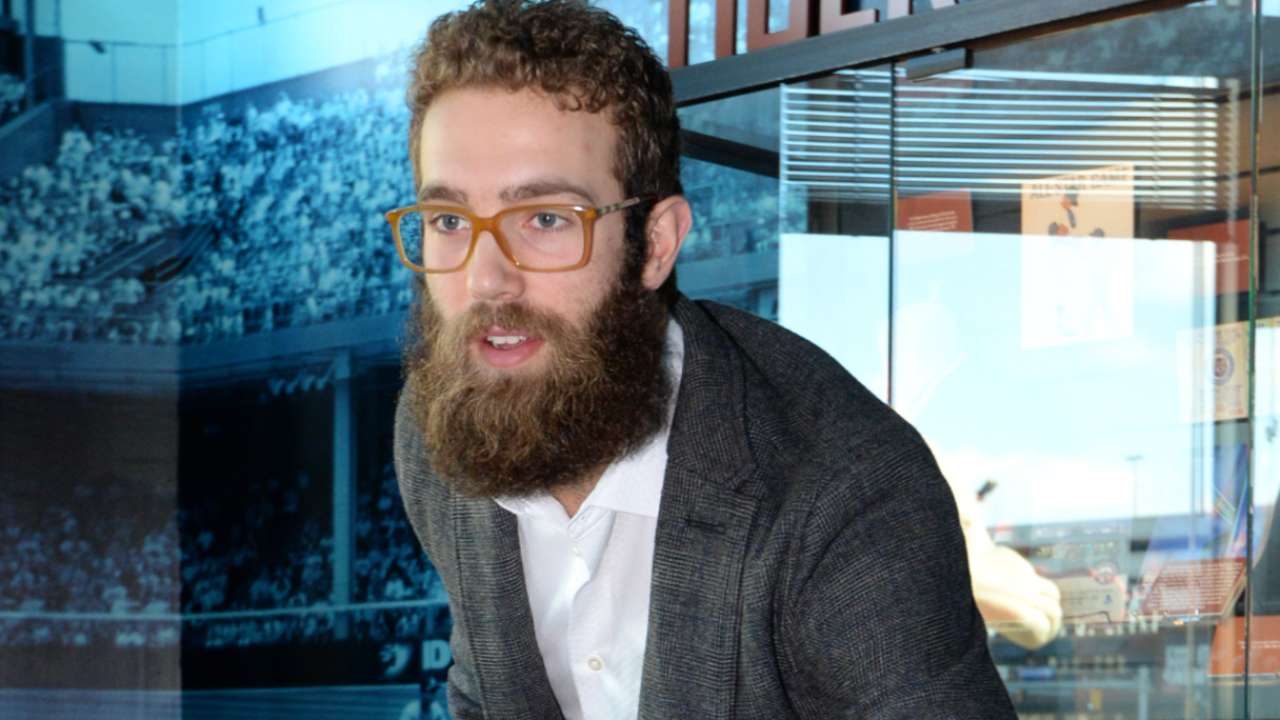 Norris threw a variety of pitches at a top-heavy early spring Atlanta lineup. He spiked a couple breaking balls in the dirt to Freddie Freeman before the All-Star slugger turned on a fastball and sent it out for a two-out solo homer. But he also drew swings and misses on some good offspeed pitches.
Freeman's homer was the lone hit Norris allowed in two innings, overcoming a two-out walk to Reid Brignac in the second. The young lefty struck out Nick Swisher leading off the second on what could best be termed an accidental cutter.
"That was actually a fastball, which cut," he said. "I was just anxious, cutting it off."
He did that with some other pitches, too, but he was no worse for it. By the end, Norris said, "I just wanted to get it over with and go on to the next one."
Catcher Jarrod Saltalamacchia was a little more complimentary.
"He wasn't himself, obviously. But that being said, he did a darn good job getting himself through those innings," Saltalamacchia said. "I know he wasn't happy with the outcome of what he's expecting, but when you go out there and don't have your best stuff and you're still able to keep your team in the game, that's what good pitchers do."
Norris could say he'll be calm and calculated with the first outing done. He cannot say he won't be looking to compete.
"I just want to slow down a little bit, breathe a little better," he said. "I was first-outing kind of anxious."
Jason Beck is a reporter for MLB.com. Read Beck's Blog, follow him on Twitter @beckjason and listen to his podcast. This story was not subject to the approval of Major League Baseball or its clubs.