Ziegler, Moylan sink hitters with submarine delivery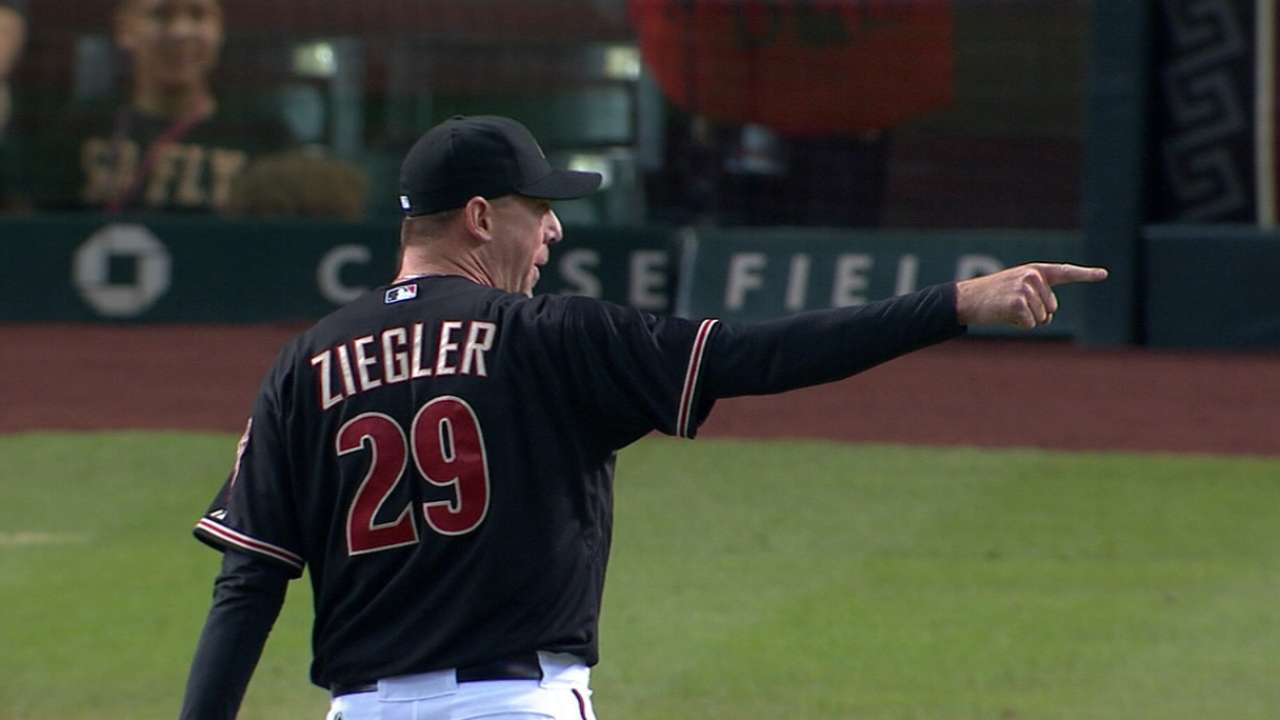 SURPRISE, Ariz. -- Few things in sports are quite as awkward as watching a sidearm pitcher work. To see the funky style of a ball's vertical motion go up -- not down -- as it travels to the plate is almost like viewing a piece of art.
And the stories of why submariners began to pitch the way they do is often equally as peculiar. Take Brad Ziegler, the D-backs closer, and Peter Moylan, a non-roster invitee with the Royals.
For Ziegler, it came unexpectedly. After a 2005 season in the Minors in which he struck out better than a batter per inning and an '06 campaign in which he reached Triple-A, the Athletics, his parent club, asked him to convert to sidearm.
It took him by surprise.
"I looked at submarine as a last-ditch, save-your-career kind of thing," Ziegler said. "I didn't feel I was in that position yet."
The Athletics convinced him to change to accelerate his path to Oakland and give him staying power once he got there. Ziegler conceded.
"I'll be honest -- it was harder than I thought it would be," Ziegler said. "I was four or five years into the big leagues, still working on my delivery, trying to get it consistent, because it was still a very unnatural motion for me. Now, it feels a lot more comfortable for me, obviously."
Ziegler has become a force, first setting the American League record for scoreless innings to begin a career while with Oakland before settling in as Arizona's closer. But not all sidearm origin stories are equal.
Moylan was pitching in a local league in his native Australia before he had two back surgeries. After that, it became too painful for him to throw over-the-top. He started playing first base and hitting, but the team needed someone to fill in during the later innings.
So Moylan started throwing the only way he knew how while not hurting his back -- by modeling his throwing motion after his swing.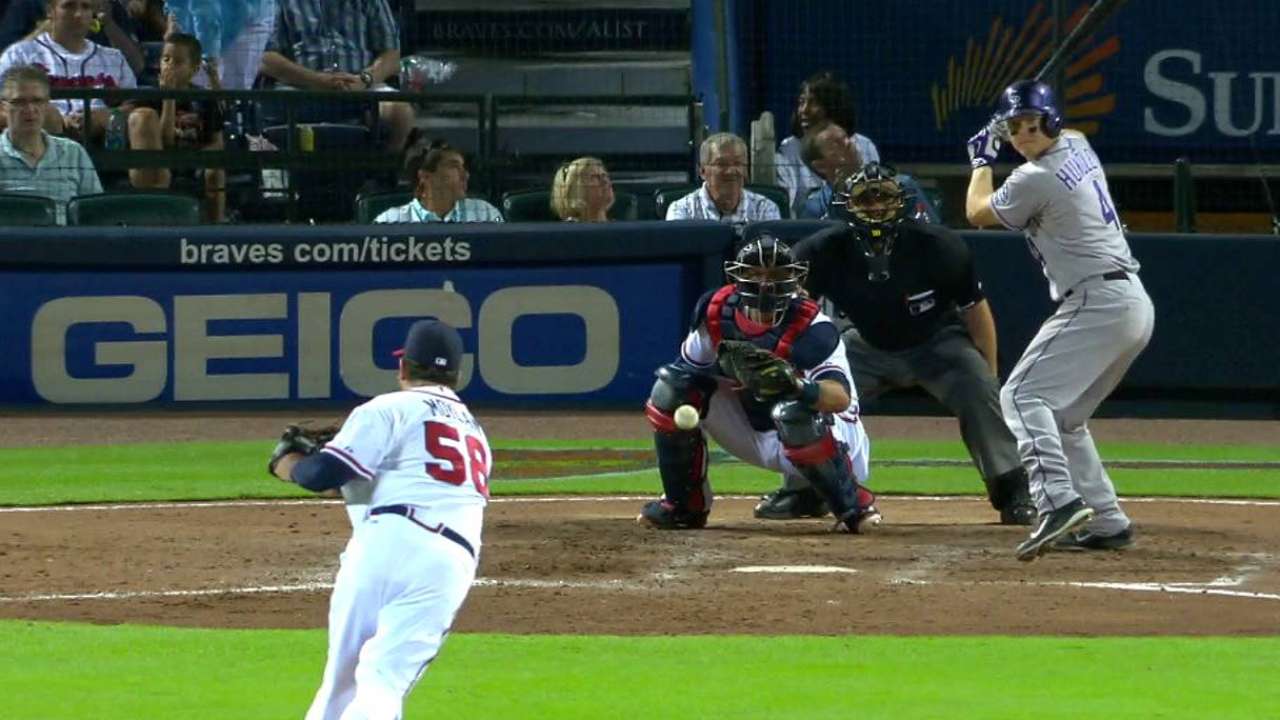 "The arm slot felt comfortable and didn't make my spine explode," Moylan said.
He started getting hitters out and scouts took notice. He made his Major League debut in 2006 with the Braves, and he is now in the Royals' camp.
Moylan and Ziegler said their unique delivery has never posed a challenge for pitching coaches. Every pitcher throws different anyway, Moylan said. Coaches simply go back to the video of when the pitcher was successful, and then get them to repeat that delivery.
"When it comes to pitching coaches, the philosophy of pitching still stays the same," Moylan said. "It's all about consistent release point, consistency all the way through the delivery, that sort of stuff."
Both pitchers mentioned Darren O'Day as a player they like to watch. His success in Baltimore, particularly last season, when he was an All-Star, is beneficial for pitchers like them. Houston's Pat Neshek and Joe Smith of the Angels are other submariners who have pitched well out of the bullpen.
Ziegler said that while the submariners pull for each other, they don't really chat or hang out once the season starts. It's not like they are part of a club.
Or are they?
"We are the secret society of subs," Moylan said, tongue-in-cheek. "We meet once a month in a secret location and basically just look at film of Dan Quisenberry the whole time."
Justin Emerson is a graduate student pursuing a master's degree in journalism at Arizona State University. This story is part of a Cactus League partnership between MLB.com and ASU's Walter Cronkite School of Journalism and Mass Communication. This story was not subject to the approval of Major League Baseball or its clubs.