Cubs fans, never fear: #BRYZZO is here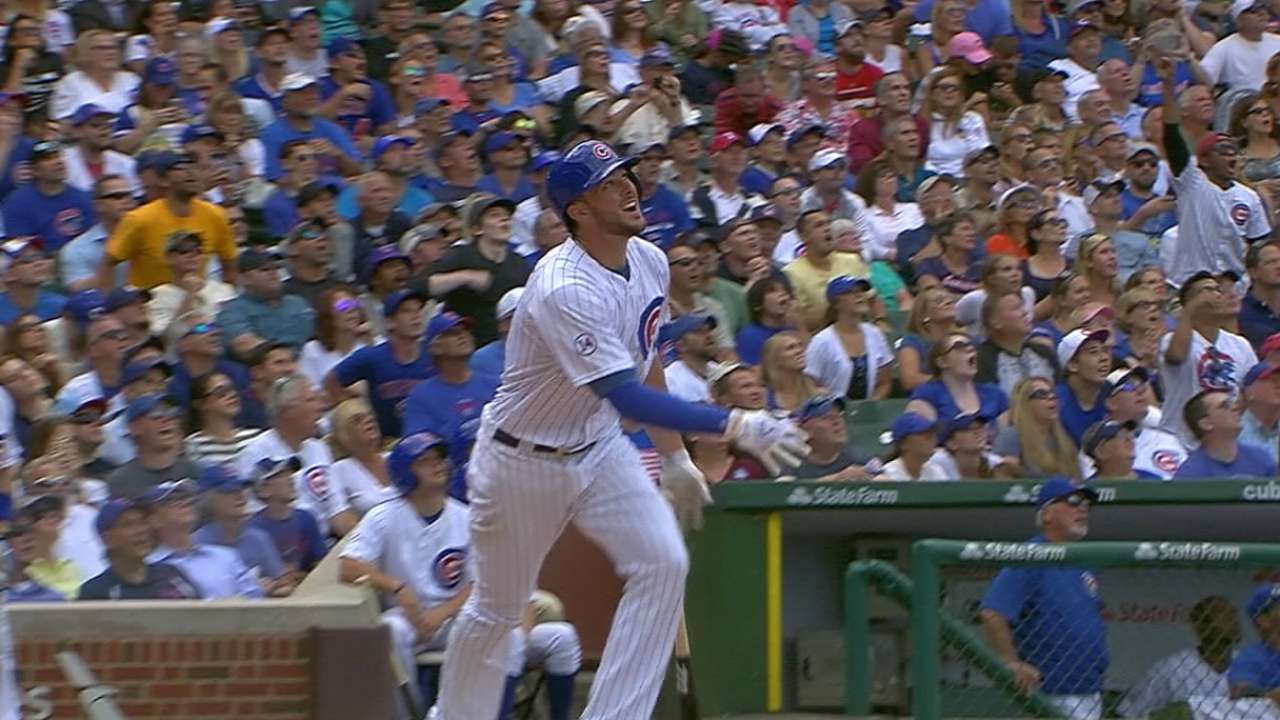 MESA, Ariz. -- Kris Bryant and Anthony Rizzo have partnered to form "#BRYZZO," and Major League Baseball is going to market the two young Cubs as part of the league's "#THIS" campaign.
"It should be funny," Bryant said of the ad campaign, scheduled to start later this month. "It's us just being goofballs."
Rizzo announced "#BRYZZO" on his Twitter, posting a photo with a caption that reads, "@KrisBryant_23 and I made it official today #bryzzo." The two are seated in an office, looking very corporate-like, despite being in their Cubs uniforms.
@KrisBryant_23 and I made it official today #bryzzo pic.twitter.com/Ep3kjHJUDA

— Anthony Rizzo (@ARizzo44) March 2, 2016
"I thought it would be fun," Bryant said. "Of course, [Rizzo] was on board -- he loves that stuff."
Even Maddon loves #bryzzo @KrisBryant_23 pic.twitter.com/U4nMcbChmi

— Anthony Rizzo (@ARizzo44) March 2, 2016
Rizzo didn't want to reveal details.
"You're going to have to wait and see -- I can't spill the beans," he said.
Bryant already has endorsement deals with adidas and Red Bull, and on Thursday, he launched his connection with Express clothing. Does he like the exposure?
"I like it to a certain extent," he said. "You have to pick and choose what you think is good for you and what represents you, and I think all the stuff I've done so far kind of shows me as a person and my personality. I don't want to just do stuff to get out there. I've never been the type to seek the attention. I just want to be another guy here in the clubhouse. Some of the stuff is fun. I wear the Express, so it's nice to connect with them and do that. It should be a fun year."
Carrie Muskat is a reporter for MLB.com. She writes a blog, Muskat Ramblings. You can follow her on Twitter @CarrieMuskat and listen to her podcast. This story was not subject to the approval of Major League Baseball or its clubs.