Mariners target Saturday debut for Cruz
Slugger's sore knee not serious; Servais plans for DH to bat in cleanup spot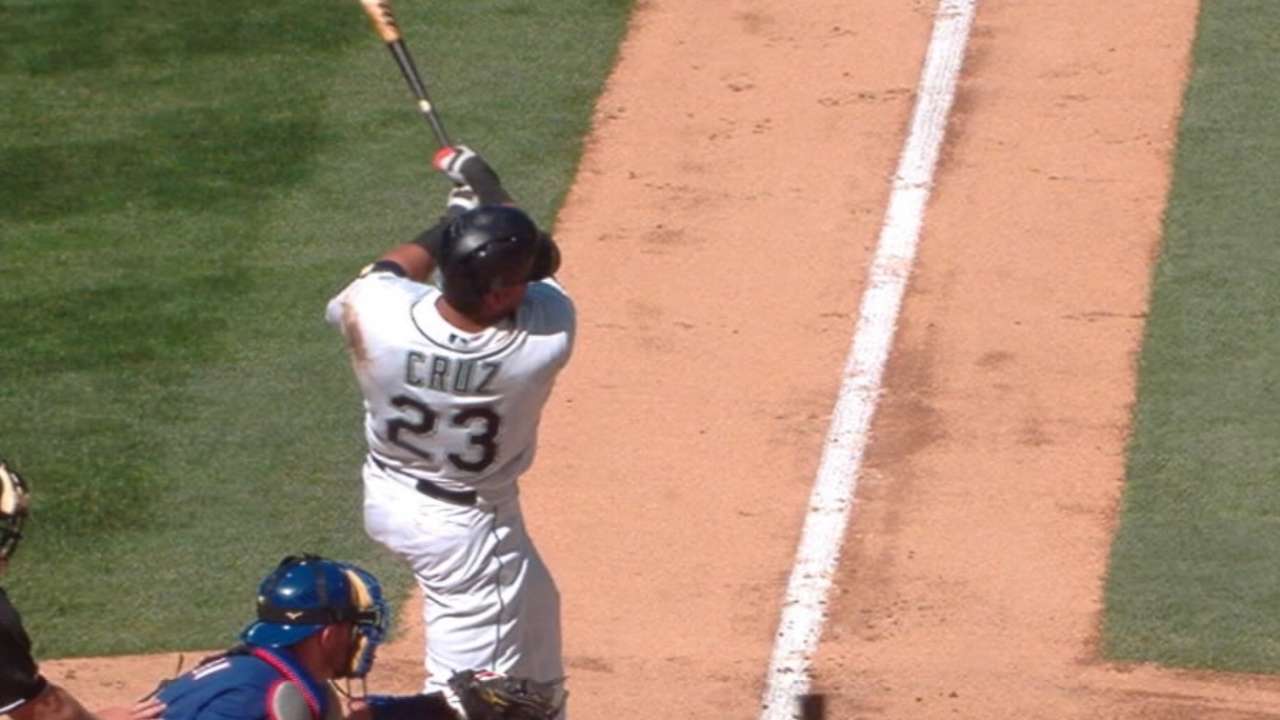 PEORIA, Ariz. -- Mariners slugger Nelson Cruz wasn't penciled into the lineup again Thursday for Seattle's second Cactus League game as he recovers from a sore left knee, but manager Scott Servais said the issue isn't serious and Cruz likely will be ready to make his spring debut on Saturday against the Angels at Peoria Stadium.
Cruz, who finished second in the Majors with 44 home runs last year, felt some stiffness in the knee when he first started working out at camp last week, so he has been held out of most running drills. But he's continued to hit without problem, and he says he's ready to play as soon as the trainers give the green light.
"He's doing great," Servais said. "He'll run the bases today. We'll probably stay with Saturday as the target date for him to get in and DH and get some at-bats there. But there are no issues with him."
• Spring Training: Tickets | Schedule | More
Once the Mariners get their regular lineup together, Servais will likely bat Cruz in the cleanup spot. Cruz split time nearly evenly last season between the Nos. 3 and 4 positions, and his numbers were nearly identical: .303/.367/.573 with 24 homers in 75 games hitting third and .300/.372/.559 with 20 homers in 77 games batting fourth.
The difference for Seattle last season was that Robinson Cano took off after moving into the fourth spot behind Cruz in midseason. Cano hit .254/.297/.386 with seven homers in 79 games in the three-spot vs. .336/.392/.531 with 13 homers in 66 games batting cleanup.
Servais feels some of that was just Cano heating up in the second half, regardless of where he was in the order, but he's aware of the discrepancy.
"Talking to people that were here last year, Robbie got off to kind of a slow start and they thought maybe that helped some things [moving behind Cruz]," Servais said. "And I think it did. From what I understand, he hit better when Cruz hit in the three-hole and he hit fourth. But we'll probably go with Robbie in the three-hole to start, with Cruz behind him. Our lineup is maybe a little deeper and longer this year."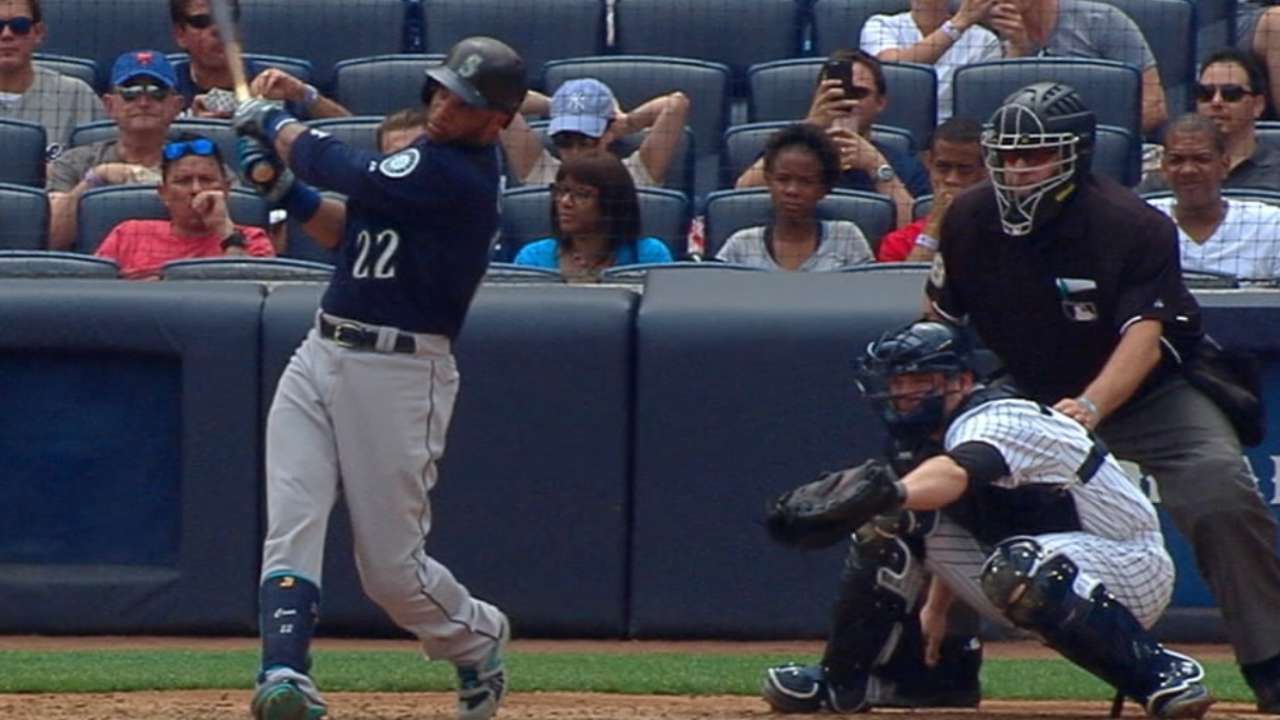 By acquiring leadoff hitter Nori Aoki and speedy center fielder Leonys Martin, as well as having better on-base options in catcher Chris Iannetta and first baseman Adam Lind, Servais feels the Mariners' lineup works better now with Cano and Cruz in the Nos. 3-4 spots. Shortstop Ketel Marte or third baseman Kyle Seager will likely hit second.
"From an analytics point of view, they say you should hit your best hitter second," he said. "But I think Robbie Cano should hit third. That's where I think he's comfortable, and we don't want to get out ahead of ourselves too far. We are built differently. We have multiple guys that can hit in the 1-2 spots and also on the backside at 8 and 9 to create a nice flow and better opportunities for the middle of our lineup."
Greg Johns is a reporter for MLB.com. Follow him on Twitter @GregJohnsMLB, read his Mariners Musings blog, and listen to his podcast. This story was not subject to the approval of Major League Baseball or its clubs.