Albies, Smith power Braves; Mazara homers in big day
Buxton, Mateo also among Wednesday's top prospect performers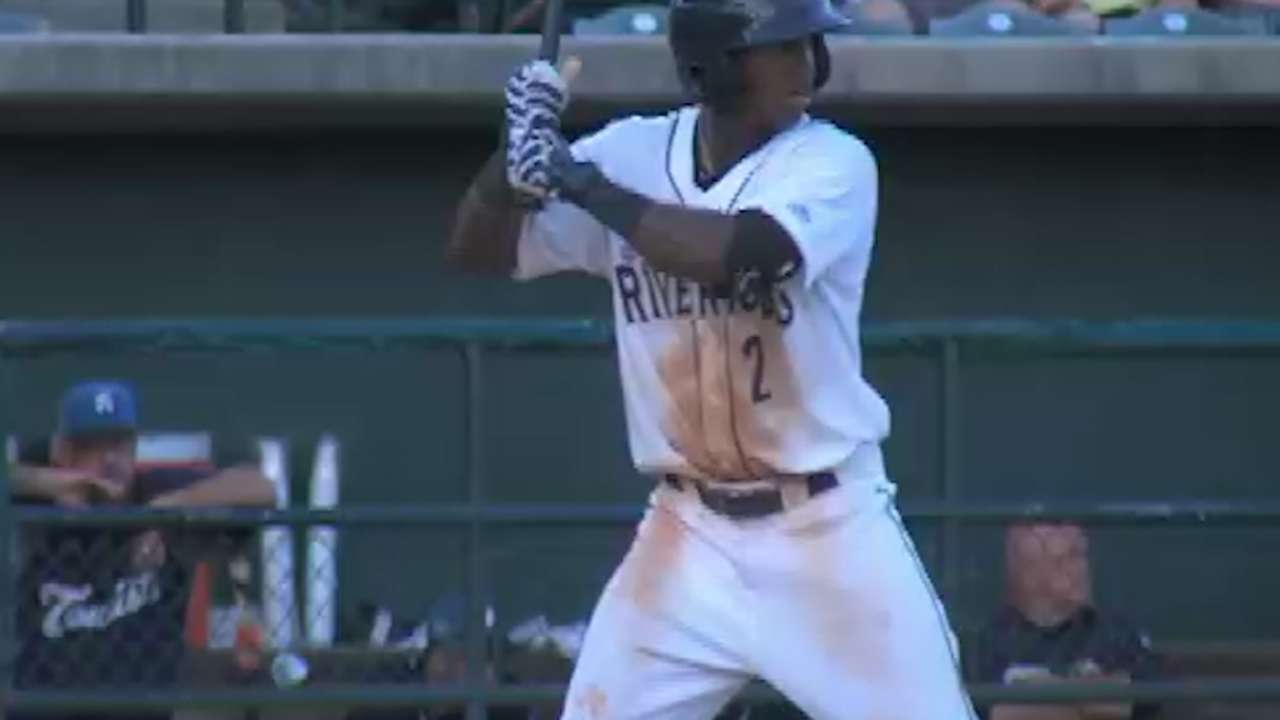 The Braves came out swinging to open Grapefruit League play Wednesday, aided by two of their top prospects.
No. 29 overall prospect Ozzie Albies collected three hits, including a solo home run, three RBIs and three runs scored to help the Braves beat the Orioles, 11-4.
However, Mallex Smith, Atlanta's No. 17 prospect in 2015, stole the show as he jump-started the team's offense with two first-inning triples. Smith also homered, doubled and had three RBIs as part of his fantastic four-hit game.
.@Braves' Mallex Smith:
2 3B (in 1st)
1 HR
1 2B
Games of 2 3B, 1 HR, 1 2B in @MLB history: 7https://t.co/uzKi9LKfHr pic.twitter.com/FWDcN2ZwFX

— MLB Pipeline (@MLBPipeline) March 2, 2016
More notable performances by top prospects
• Twins prospects Byron Buxton (No. 2 overall) and Jorge Polanco (No. 97 overall) each made an immediate impact in Grapefruit League action in a 7-4 win over the Red Sox. Buxton drove in a run and went 1-for-3 from the top of the order, while Polanco showed some pop with a double and a two-run homer.
• Yankees No. 1 prospect (No. 30 overall) Jorge Mateo tripled and scored after coming in for Didi Gregorius at shortstop in a 10-9 win over the Tigers in Grapefruit League play.
• No. 18 overall prospect Nomar Mazara provided much of the Rangers' offense in a 6-2 win over the Royals in the Cactus League. Mazara had three hits and drove in four runs, including a two-run homer in the ninth inning off Ross Ohlendorf.
• Giants top prospect (No. 82 overall) Christian Arroyo doubled and drove in a run in a 4-1 Cactus League win over the Angels. On the mound, Giants No. 12 prospect Clayton Blackburn and No. 27 prospect Derek Law combined for 2 2/3 scoreless innings. Blackburn was pulled one out prematurely after twice being struck by batted balls, though he was not injured.
"Both of them were hit hard, but luckily they didn't hit me where it was going to hurt too bad," said Blackburn, who was struck in both legs.
• Royals No. 2 prospect (No. 65 overall) Kyle Zimmer started and went two scoreless innings with two strikeouts against the Rangers, while No. 16 prospect Jorge Bonifacio delivered a pinch-hit homer.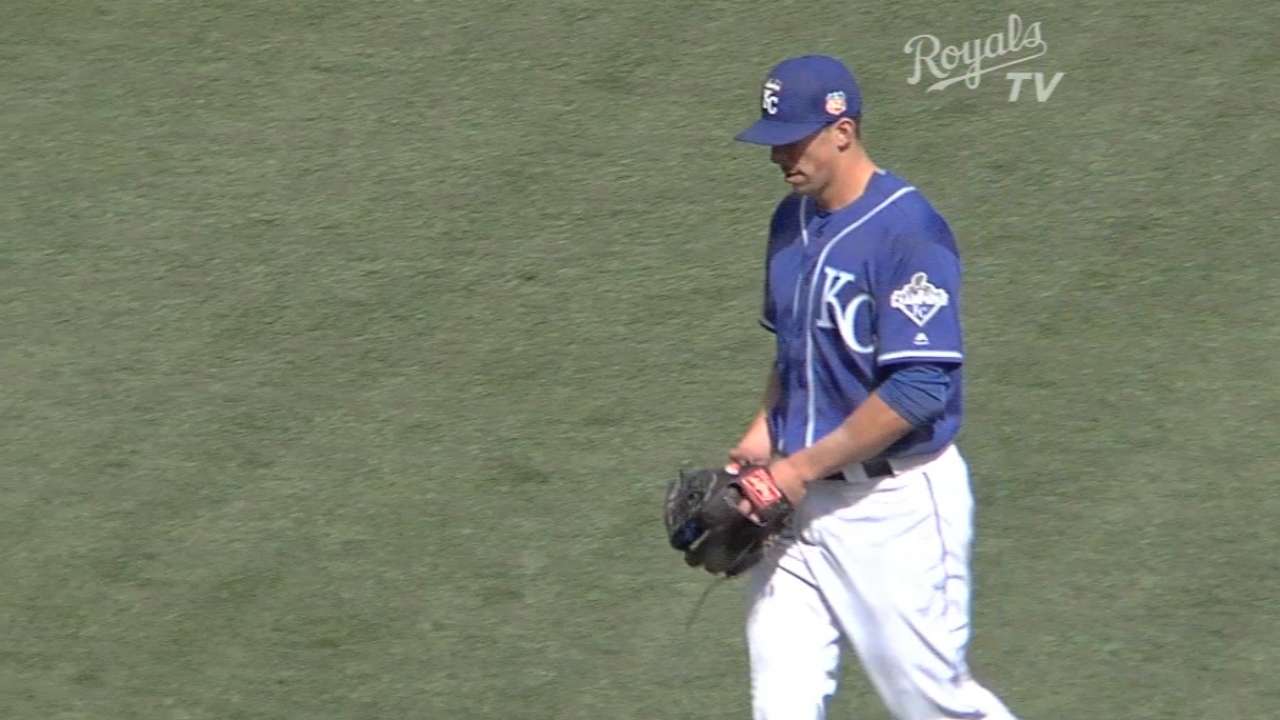 • Tigers No. 8 prospect JaCoby Jones and No. 10 prospect Steven Moya each went deep, though they played in different games with Detroit involved in split-squad action.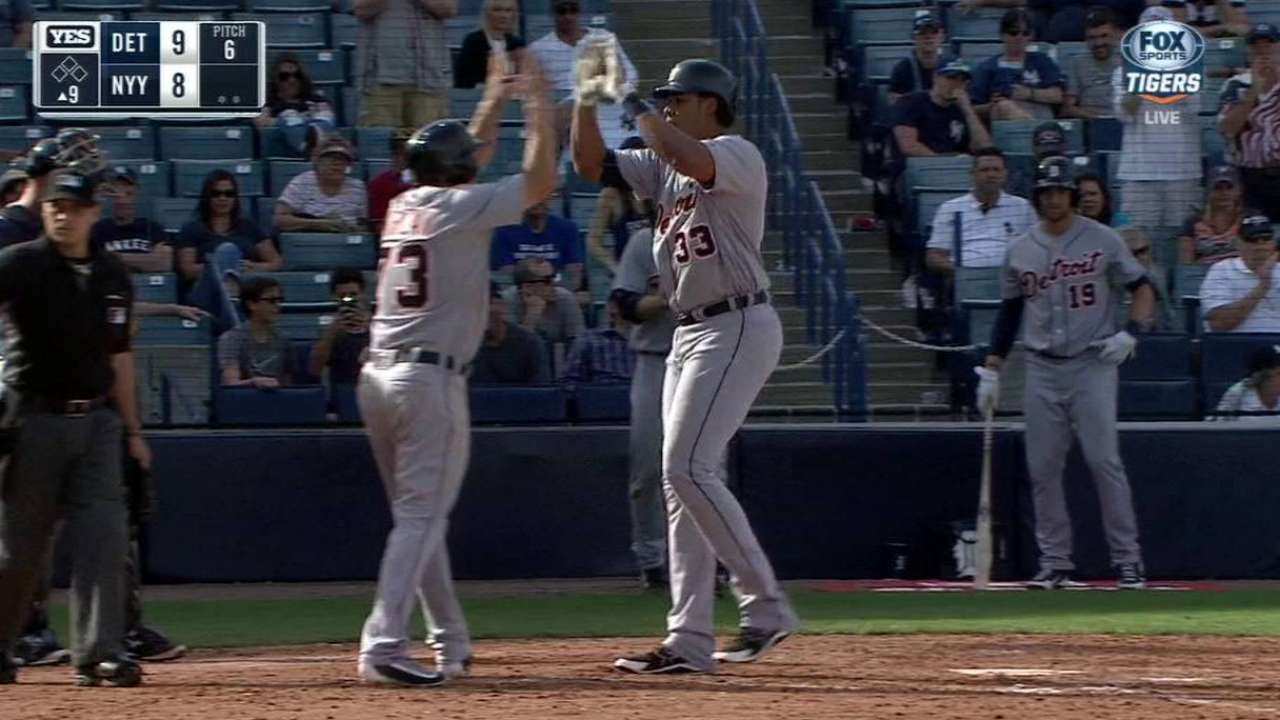 • No. 33 overall prospect Jon Gray pitched two scoreless innings for the Rockies in their 6-3 Cactus League loss to the D-backs. Raimel Tapia, the Rockies' No. 8 prospect in 2015, went 2-for-2 with a double and a run scored.
• No. 35 overall prospect Robert Stephenson was sharp in the first step in his quest to win a spot in the Reds' rotation. Cincinnati's No. 2 prospect tossed two scoreless innings against the Indians, allowing one hit and one walk while striking out two.
• D-backs No. 2 prospect (No. 72 overall) Archie Bradley pitched two shutout innings with two strikeouts to earn the win against the Rockies, while No. 20 prospect Jake Barrett added a scoreless frame.
Austin Laymance is a reporter for MLB.com. This story was not subject to the approval of Major League Baseball or its clubs.