Pirates loaded with talent at Triple-A Indianapolis
Prospects could help keep Bucs' window of opportunity open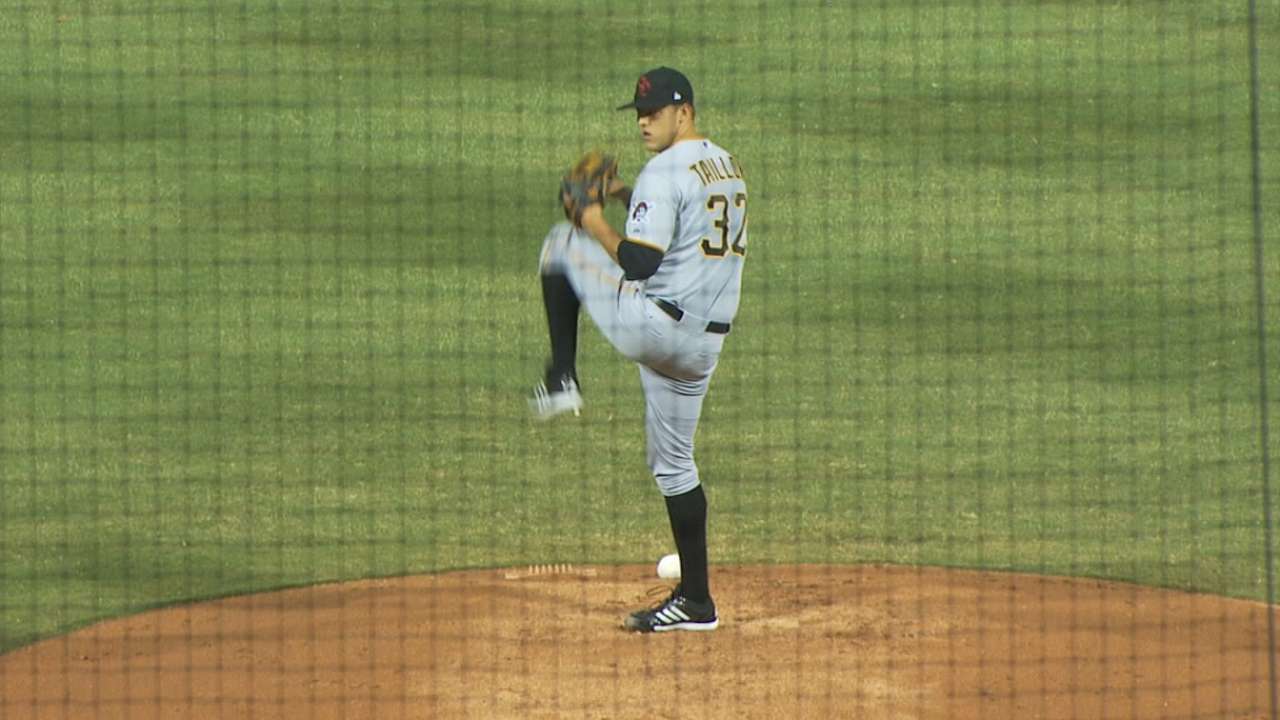 BRADENTON, Fla. -- Prospects don't always pan out. Young teams don't always win the most games in the Minor Leagues. But still...
"As we look at that Indianapolis projected roster," general manager Neal Huntington said of the Pirates' Triple-A affiliate, "it's a fun roster."
Led by a strong core featuring a bona fide superstar (Andrew McCutchen) and a young ace (Gerrit Cole), the Pirates have set their sights on reaching the World Series this season after reaching the playoffs each of the last three years. But the next wave of impact talent could keep Pittsburgh's window of opportunity propped open.
Spring Training: Tickets | Schedule | Information
The Pirates have baseball's No. 8 farm system, according to MLBPipeline, and a lot of their top Minor League talent will be a phone call away from Pittsburgh this year.
Twelve of the Pirates' Top 30 Prospects are expected to play for Triple-A Indianapolis -- or would play there, if healthy -- at some point this season. Fourteen of the 30 are in Major League camp this spring, and nine of them are on the 40-man roster.
But the Pirates don't plan to rush their top prospects, calling them up whenever a need arises.
"It's hard for those guys because they feel they're ready, and they want to take that next step. That's awesome," Huntington said. "That's what we want guys to have. The longer we've given guys in the Minor Leagues, the smoother the transition has been.
"We need to be cognizant of that. We are now a playoff-caliber team, and there is not as much room for growing pains at the Major League level. That's why we'll be as conservative as we can be."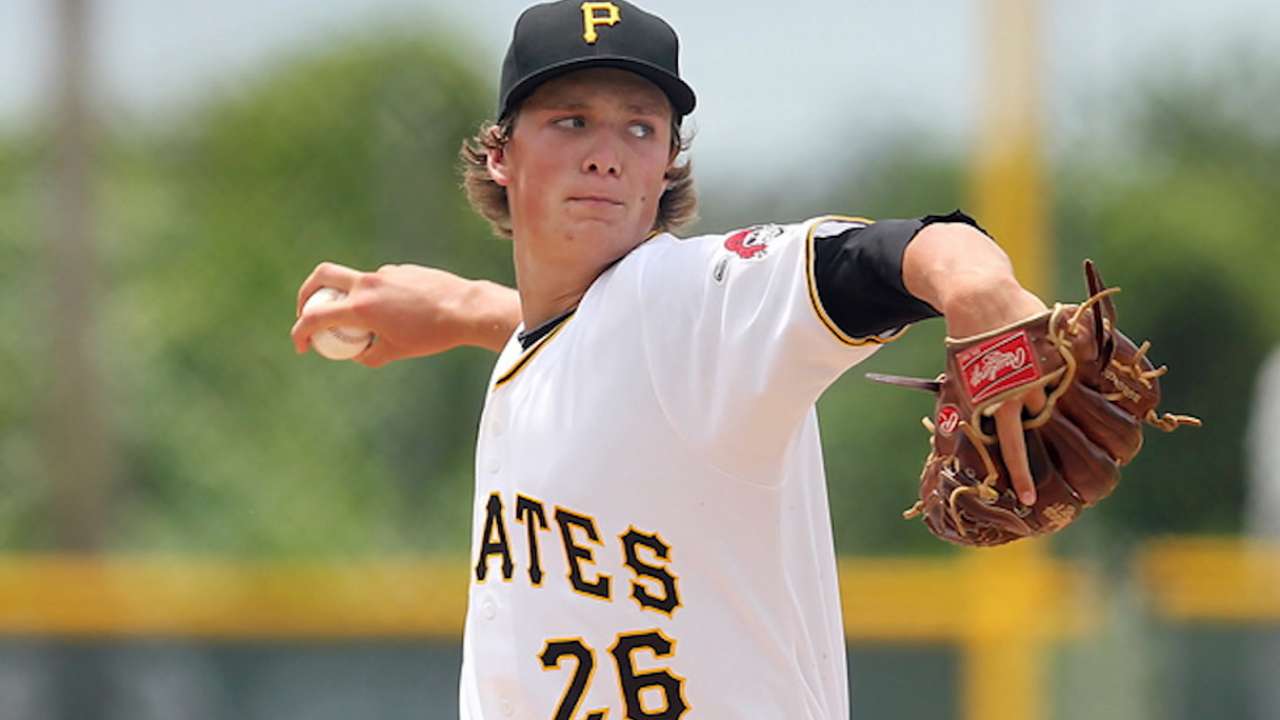 That's why they won't rush top prospect Tyler Glasnow to the big leagues. That's why they won't force No. 4 prospect Jameson Taillon into their rotation until he's ready. If a starter goes down in April or early May, the Pirates might turn instead to depth options like Juan Nicasio, Kyle Lobstein or Wilfredo Boscan rather than their high-ceiling youngsters.
"In a perfect world, Jameson Taillon and Tyler Glasnow are given extra innings in Triple-A to refine, grow and develop," Huntington said. "If we have a need because of injury and/or someone struggles up here later in the season, they're pretty good options to have."
Behind Glasnow and Taillon, there's another tier of starting pitchers who could impact the big league rotation by 2017. Specifically, No. 16 Chad Kuhl, No. 17 Steven Brault and No. 24 Trevor Williams, all of whom are in big league camp. Right-hander Nick Kingham, their No. 12 prospect, may have been a factor this year if he wasn't recovering from Tommy John surgery.
"We do have depth, and it's real," manager Clint Hurdle said. "I think one of the reasons that we've worked through our offseason as we have is knowing that there's Taillon getting better, there's Glasnow getting better, there's Chad Kuhl getting better."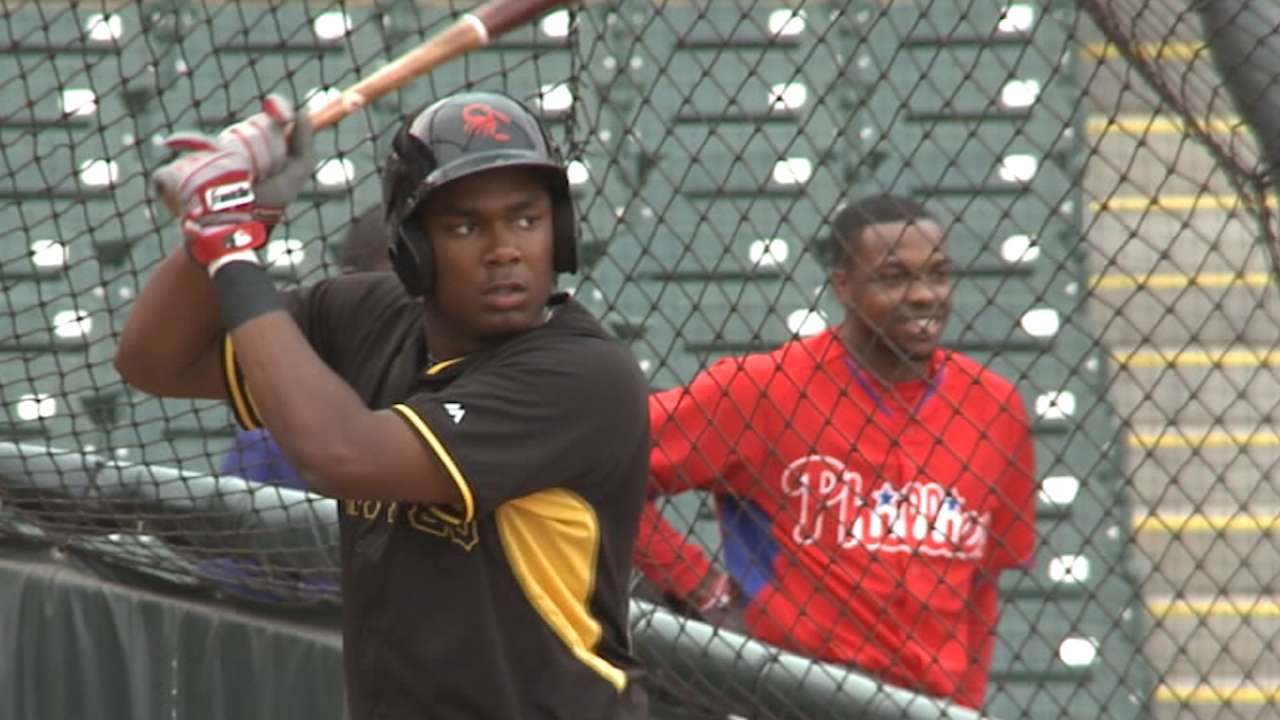 The Pirates' Triple-A lineup could be loaded with hitters who are 25 years old or younger. First baseman Josh Bell, their No. 3 prospect, will headline a roster that could also include catcher Elias Diaz (No. 8), second baseman Alen Hanson (No. 10), outfielder Willy Garcia (No. 13) and infielders Max Moroff (No. 25) and Adam Frazier (No. 27).
That group may be fun to watch, as Huntington said, but it's also rewarding. Why? Each one of those hitters has spent their entire career in the Pirates' system.
"Youth in Triple-A doesn't always translate into wins, and we've tried to let our group in Indianapolis know that. But for us, it is an exciting group," Huntington said. "You can look out and see Pirates most everywhere and see guys where our scouts have done a nice job, our development staff has done a nice job."
Adam Berry is a reporter for MLB.com. Follow him on Twitter at @adamdberry. This story was not subject to the approval of Major League Baseball or its clubs.