Shoemaker looks to regain splitter dominance
Angels starter struggled to keep formerly reliable pitch down in 2015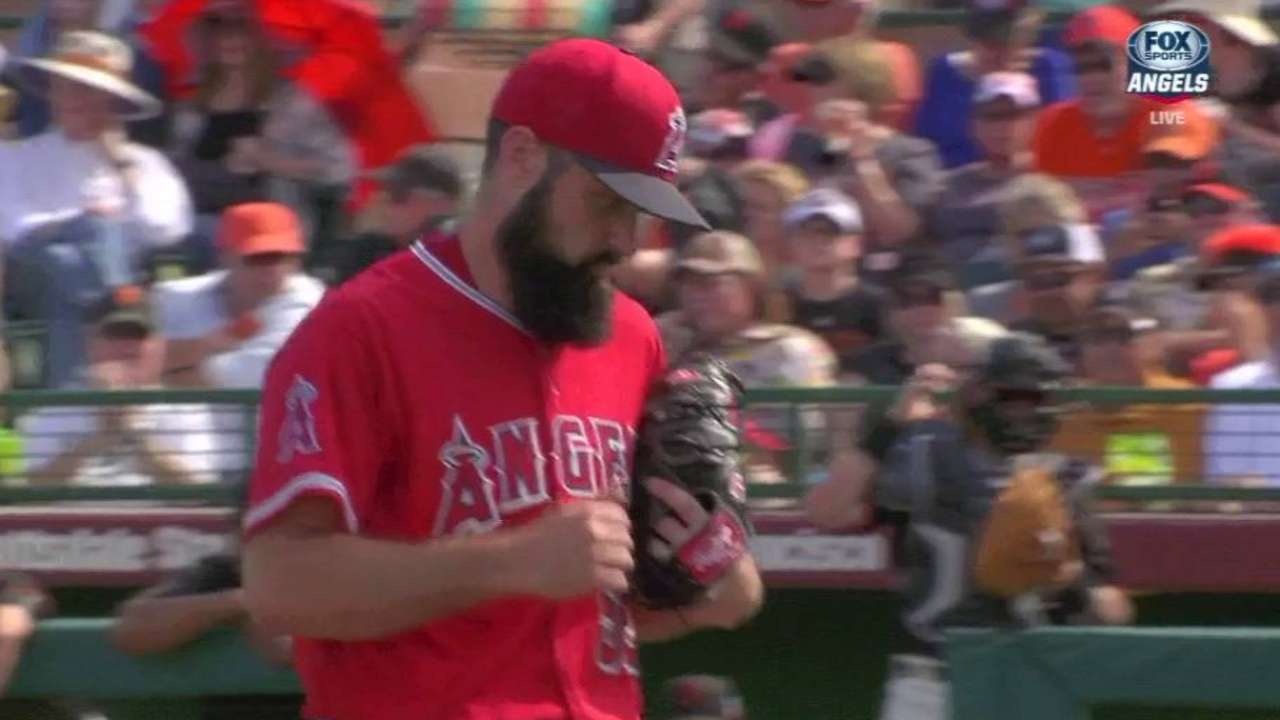 SCOTTSDALE, Ariz. -- Angels starter Matt Shoemaker will frequently spread his right index finger and middle finger out wide, place a baseball in between them and fire a pitch just like he would a fastball, only to watch it tumble toward the dirt right before hitting his catcher's mitt. This is a split-finger fastball. And for the majority of his adult life, this was the pitch Shoemaker could rely on most.
Last year, in the midst of a down season, that's the pitch that betrayed him.
Shoemaker has thrown split-fingers just a tick over 21 percent of the time in his two full seasons in the Major Leagues. Two years ago, opposing hitters slugged .227 against it. Last year, they slugged .435. The split-finger went from being responsible for more than half of Shoemaker's 124 strikeouts in 2014 to more than a third of the 24 home runs he allowed in 2015.
"It was frustrating, but that was my error, because it was up most of the time," Shoemaker said Wednesday, after giving up a run on two hits and a walk in two innings of his spring debut at Scottsdale Stadium.
"I know how to fix it. Now it's just a matter of doing it."
• Spring Training: Schedule | Tickets | Information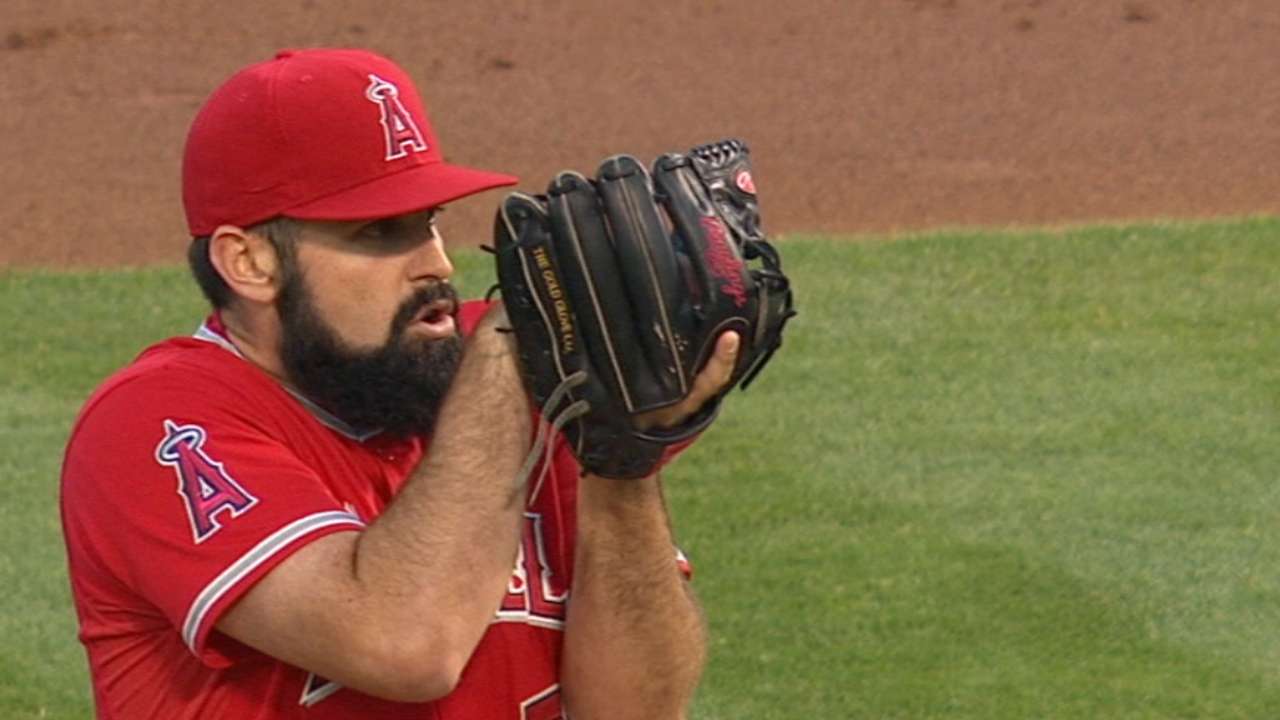 Pitch-f/x data shows Shoemaker's splitter actually wasn't located up in the zone more frequently last year, however.
In 2014, 25.25 percent of them were middle and up. And that rate actually dipped to 21.49 percent in 2015. But Shoemaker sometimes locates up in the zone intentionally. And often times in 2015, he said he tried to bury that split-finger fastball and left it just a tad higher than he wanted to, causing it to get hit around like never before.
"It's just really that final extension out front," Shoemaker said. "That's really what it is for me. If I mentally visualize hitting that glove, I'm going to do it."
Shoemaker went 16-4 with a 3.04 ERA in 136 innings in 2014 and 7-10 with a 4.46 ERA in 135 1/3 innings in 2015, his home run totals increasing by 42 percent. Now he's seemingly competing with four others -- Andrew Heaney, Hector Santiago, Tyler Skaggs and Nick Tropeano -- for two rotation spots.
"I'm not a guy who throws a hundred miles an hour," Shoemaker said. "If you throw a hundred miles an hour, you can pitch up in the zone more and not get hurt. For me, it was definitely more up in the zone."
Alden Gonzalez is a reporter for MLB.com. Follow him on Twitter @Alden_Gonzalez and Facebook , and listen to his podcast. This story was not subject to the approval of Major League Baseball or its clubs.