MLB.com Columnist
Mike Bauman
Sunnier skies await Red Sox in 2016
Savvy offseason, youngsters could reinvigorate Boston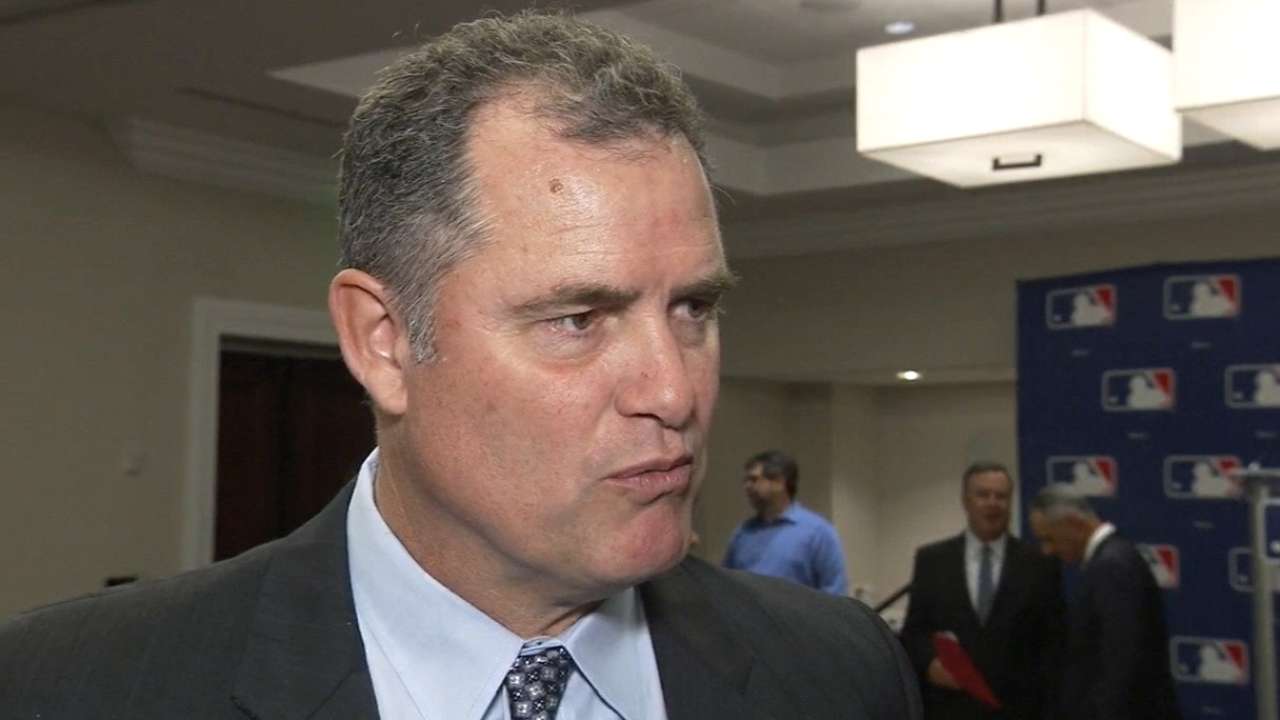 FORT MYERS, Fla. -- JetBlue Park, the smaller, warmer version of Fenway Park, shimmered in the sun Wednesday.
The sky was blue. The grass was green. Grapefruit League play was underway. From this early-March vantage point, you could see another worst-to-first scenario stretching out before the Boston Red Sox.
The New Englanders who were here to short-circuit a long winter and support their beloved Sox -- not necessarily in that order -- cheered both their team and the pregame announcement that the Fort Myers temperature (80 degrees) was roughly twice that of Boston.
• Spring: Tickets | Ballpark | 40-man roster | NRIs
The mood was not ruined by an eventual 7-4 loss to the Minnesota Twins. The crowd of 10,017 knew an exhibition game when it saw one.
"First game of Spring Training, guys are looking forward to putting the work that we've done the first 10 days behind them," Red Sox manager John Farrell said. "The live BPs, that's got some energy to it, but nothing like a chance to get out and compete a little bit."
The Sox did what needed to be done this offseason. They added free agent ace of aces David Price, and they paid a record price to get him. They added a top closer in Craig Kimbrel through a trade, and they added another quality reliever, Carson Smith, in another deal.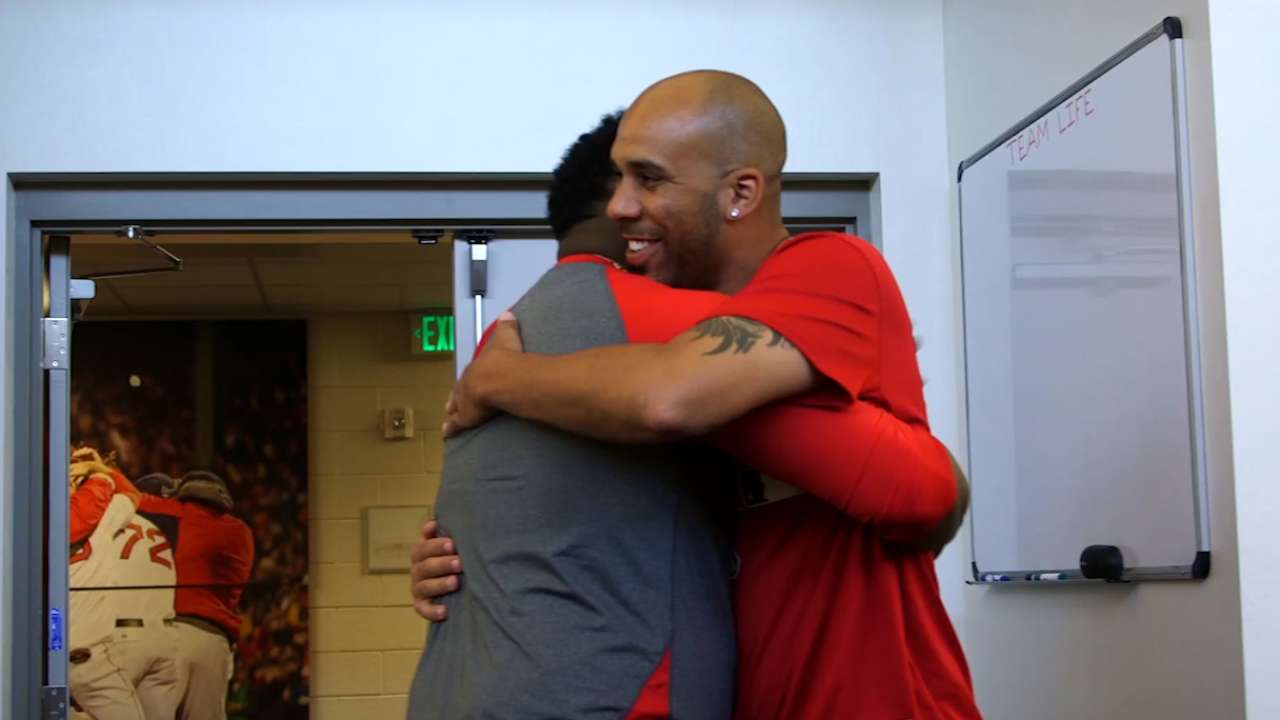 Farrell said Wednesday that he was impressed with his roster from top to bottom.
"I like where we are in terms of the depth of our roster, the complement that certain players can provide others, what it projects to look like," Farrell said. "So I like where we're at, roster-wise."
The depth of starting pitching is almost certain to be tested over the course of the long season. The Red Sox should be OK there, as well.
"The fact is, we've got talented guys, and there's more than five [starters] who can pitch in the big leagues right now," Farrell said. "I don't know that anyone wants to go back to [Triple-A] Pawtucket after they've had a taste of it here."
• Owens more seasoned, confident this spring
Some of that potential was on display Wednesday. Towering lefty Henry Owens started for Boston and worked his way into and out of difficulty. Owens struck out five in two scoreless innings, getting out of a bases-loaded, one-out situation in the first and stranding a leadoff double in the second.
"The thing that stands out is his poise, even where there were multiple men in scoring position," Farrell said of Owens. "First time out, I thought he accomplished a number of things, the use of all three pitches. But the thing that stood out was how he kept those innings from further damage. Mound presence and poise I thought was very good."
Said Owens: "It was fun to be out there again. I give them credit; they took some good swings early. It was a lot of fun."
In center, Jackie Bradley Jr. made a splendid running catch on a drive in the third. It was a play that seemed equal parts terrific and improbable, but that's the kind of play that Bradley makes as a matter of routine.
The current concerns for the Red Sox include two free-agent signings from the previous offseason; third baseman Pablo Sandoval, and Hanley Ramirez, who is switching positions to play first.
Sandoval had the worst season of his career in 2015. He has always been heavy, but his former employer, the Giants, said he was surprisingly athletic for his bulk. The Red Sox insist that Sandoval lowered his percentage of body fat over the offseason.
Ramirez, a shortstop prior to last season, was shifted to left field, a position that he did not appear to be intensely motivated to play. The move to first base may hold more promise.
Wednesday, Ramirez handled all the throws that came his way in a manner that did not appear particularly uncomfortable. He bobbled one grounder hit to him, but he recovered in time to toss to the pitcher covering for the out.
Overall, the 2016 Red Sox have the ace they needed, a deeper bullpen with one of the game's very best closers, athletic young outfielders, first-class veteran leaders in David Ortiz and Dustin Pedroia, and the potential for admirable starting-pitching depth.
The sun shining on Boston's Grapefruit League opener and the balmy temperatures on Florida's Suncoast were, symbolically, precisely the right conditions for the Red Sox.
Mike Bauman is a national columnist for MLB.com. This story was not subject to the approval of Major League Baseball or its clubs.