Cash ready to 'adjust on the fly' for Cuba trip
Manager says Souza is improving, likes what he sees from Odorizzi, Jennings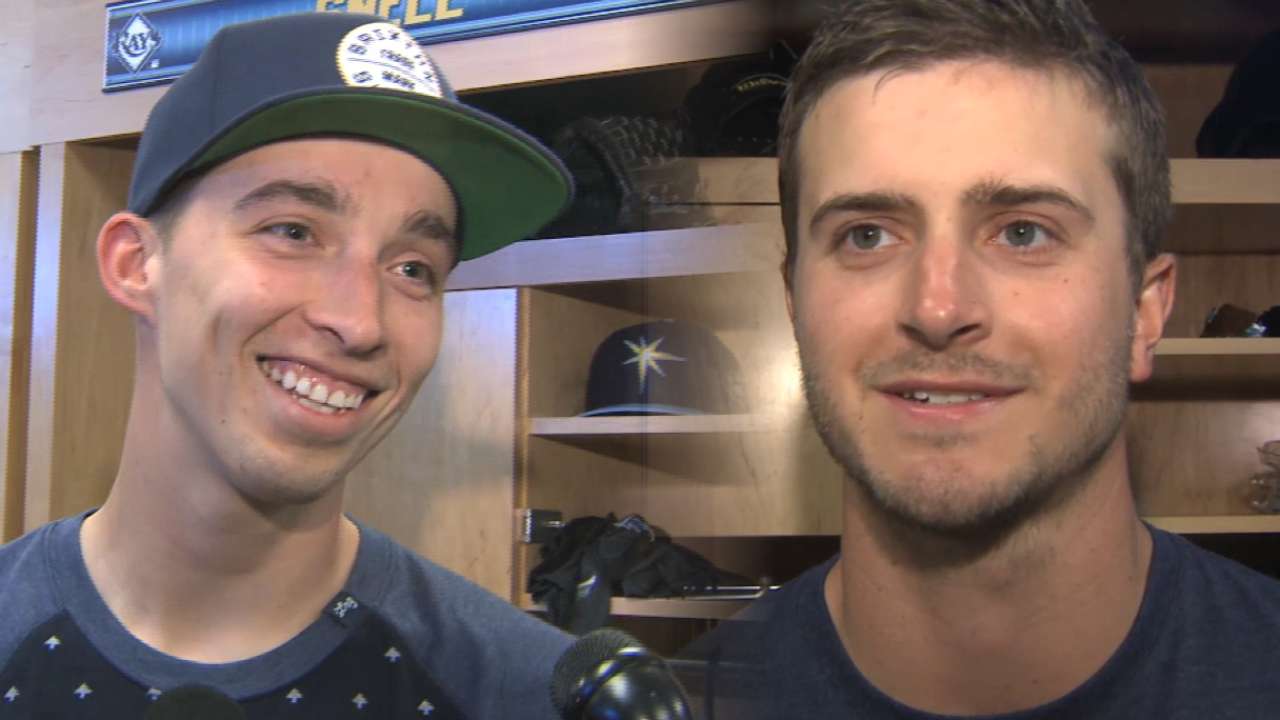 PORT CHARLOTTE, Fla. -- Rays manager Kevin Cash told reporters on Wednesday that he's excited about the Cuba trip, and when asked about scheduling said "we'll adjust on the fly a little bit."
Since the trip is still close to three weeks away, Cash stressed that a lot of things can happen between now and then regarding the progress of the team's pitchers.
• Rays, Obama set for Cuba visit on March 22
"It's still a balancing act," Cash said. "It's pretty easy to draw out the starters -- who is going to start the game. What's tough is on [March 20] we play the Orioles. That's very difficult to draw that out this far, in regard with relievers going and not going -- we just have to see where their workload is."
• Spring Training: Schedule | Tickets | More info
Given the Rays' use of analytics, Cash was asked if he expected to see a report on the Cuban National Team revealing their splits and tendencies. After enjoying a chuckle, he added: "I'm sure we'll be shifting, though."
Cash reported good news on outfielder Steven Souza Jr., who has been slowed by a left intercostal strain.
"He looks great," Cash said. "He took 25-30 swings full-go and probably another 25 working into it. I asked him after about the 12th or 15th one if he felt anything and he said no. We're thrilled where he's at. We've got time on our side now, can't always say that."
As for the team's 6-2 loss to the Nationals in its Grapefruit League opener, Cash saw a lot of good. He praised starter Jake Odorizzi's one inning of work and noted how good it was to see Desmond Jennings putting a charge into a ball, which he did when he doubled home the Rays' only two runs.
Blake Snell surrendered a three-run homer to Scott Sizemore in the sixth, but he didn't seem rattled at all afterward. The Rays' top prospect said he was working on his changeup and left one in the middle of the plate.
What did he learn from Wednesday's experience?
"Don't leave a changeup over the middle of the plate," he said.
Cash liked what he saw from Snell, particularly how effortlessly he appeared to be throwing his fastball, which was clocked as high as 97 mph.
Bill Chastain is a reporter for MLB.com. This story was not subject to the approval of Major League Baseball or its clubs.