V-Mart 'stronger' after offseason knee rehab
Slugger takes it day by day, but spring swing looks sweet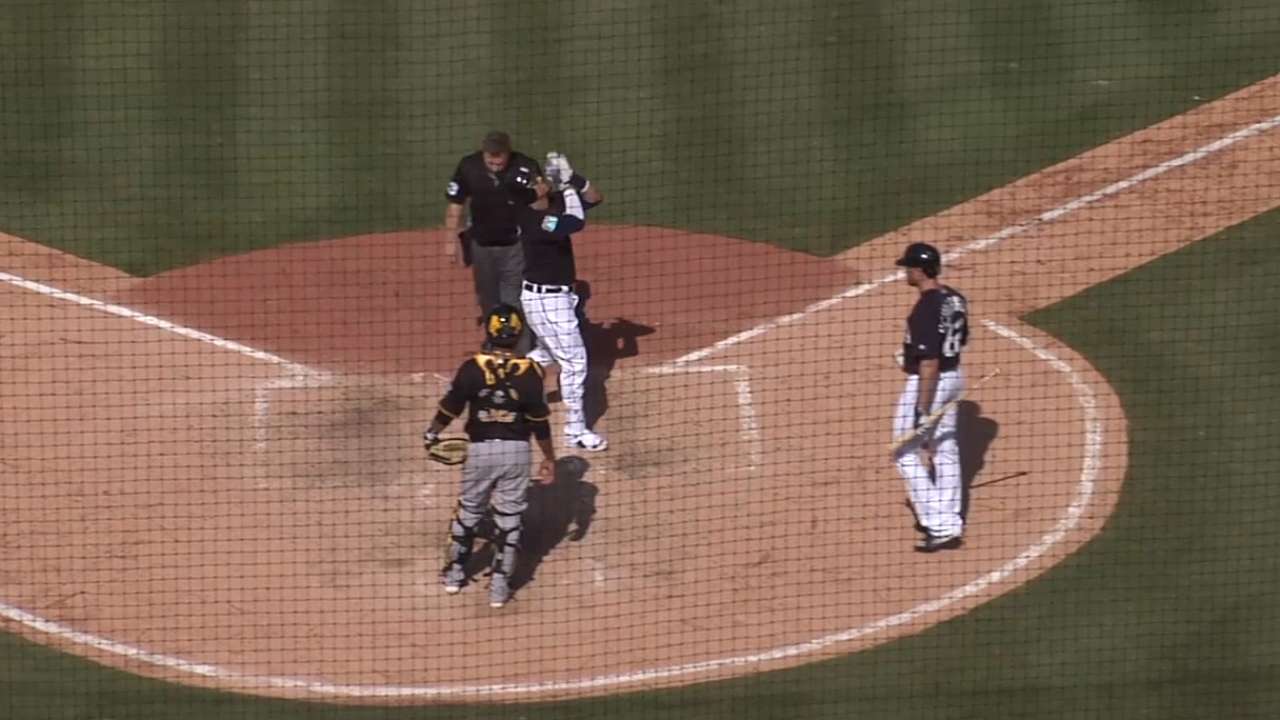 LAKELAND, Fla. -- Wednesday was reporting day at Tigers camp for Victor Jose Martinez. The sweet-swinging son of the Tigers' designated hitter, a regular presence around the team in the summers, had a day off from school and was happy to see old friends in the clubhouse.
The elder Victor Martinez was a little more subdued on his day off, staying back from the split-squad road trips to work in the batting cages at Joker Marchant Stadium. His home run against the Pirates on Tuesday seemed to turn back the clock toward his youth, but the 37-year-old wasn't declaring himself back.
"One game, it will never dictate what you're going to do in this game," Martinez said. "You guys know better than anybody. You've seen a lot of people hitting .400, .500 in Spring Training, and once the season starts, it's a different game."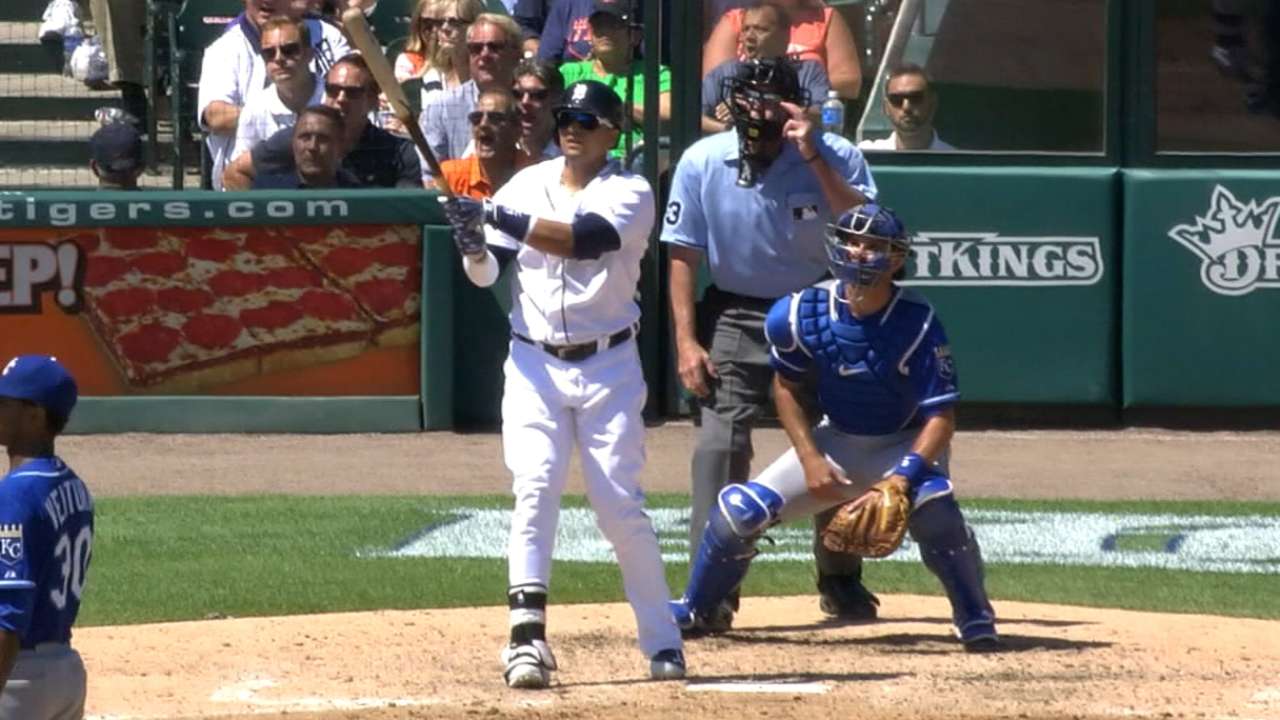 Still, he couldn't completely hide his encouragement -- if not at the result, then at the health behind it.
"I feel stronger than last year," he said. "It's a way different thing when you do [offseason] rehab instead of getting stronger. It's two different things. I pretty much spent the whole year doing rehab. Again, there are no excuses. It's just way different things to strengthen against just rehab.
"I feel pretty good. Knock on wood."
He tapped his knuckles on his front teeth for effect. He's the elder statesman of the Tigers' clubhouse, but he's not exactly George Washington.
The switch-hitter's left-handed swing looked anything but brittle Tuesday as he pulled a ball over the right-field fence. That was his troublesome side of the plate last year, the swing where his left knee and the torn meniscus could barely provide stability, let alone power. He hit 10 home runs from that side last year, but in 351 at-bats. With just 12 doubles, his .339 slugging percentage was as glaring as his .219 average against right-handed pitching. By contrast, he hit .348 (31-for-89) with an .870 OPS off lefties.
Neither Martinez nor manager Brad Ausmus focus on the numbers so much as the swing.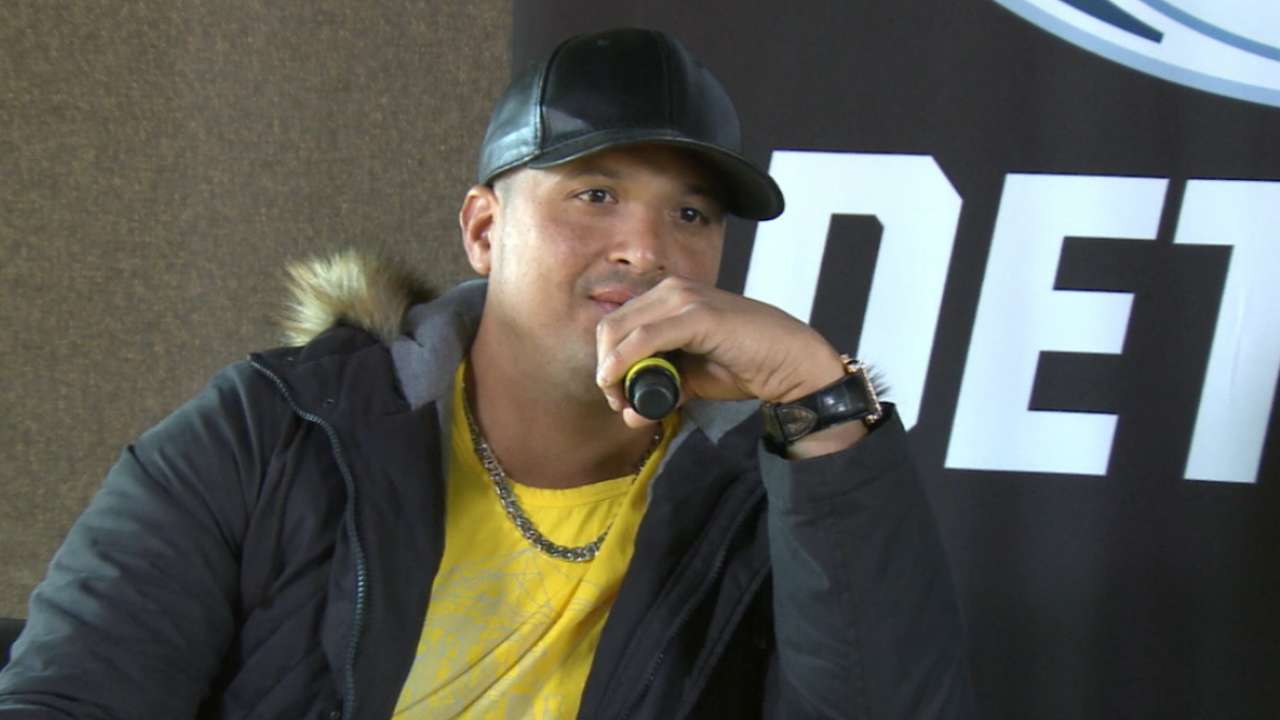 "I feel stronger this year," he said. "I feel I'm able to use my legs a lot more. I'm the kind of hitter that I use my feet in my swing."
Ausmus sees a difference, at the plate and elsewhere.
"He just looks noticeably stronger," Ausmus said, "walking around the box, getting in the box. There's no question from Day 1, I've been pinning eyes on Victor, not only as he swings the bat but moving around. So far, so good."
To Martinez, it's not done.
"There's always room to get better," he said. "If you're satisfied for what you have and what you have done, I think you're in the wrong spot. This game, it's day by day, game by game, pitch by pitch. Yesterday's over. You've got a brand-new day today. It's consistency. This game's about consistency."
The new day comes Thursday, when Martinez is tentatively scheduled to play against the Braves at Disney's Wide World of Sports Complex.
Jason Beck is a reporter for MLB.com. Read Beck's Blog, follow him on Twitter @beckjason and listen to his podcast. This story was not subject to the approval of Major League Baseball or its clubs.