Ventura expects Rollins to make White Sox
Manager wants veteran shortstop on club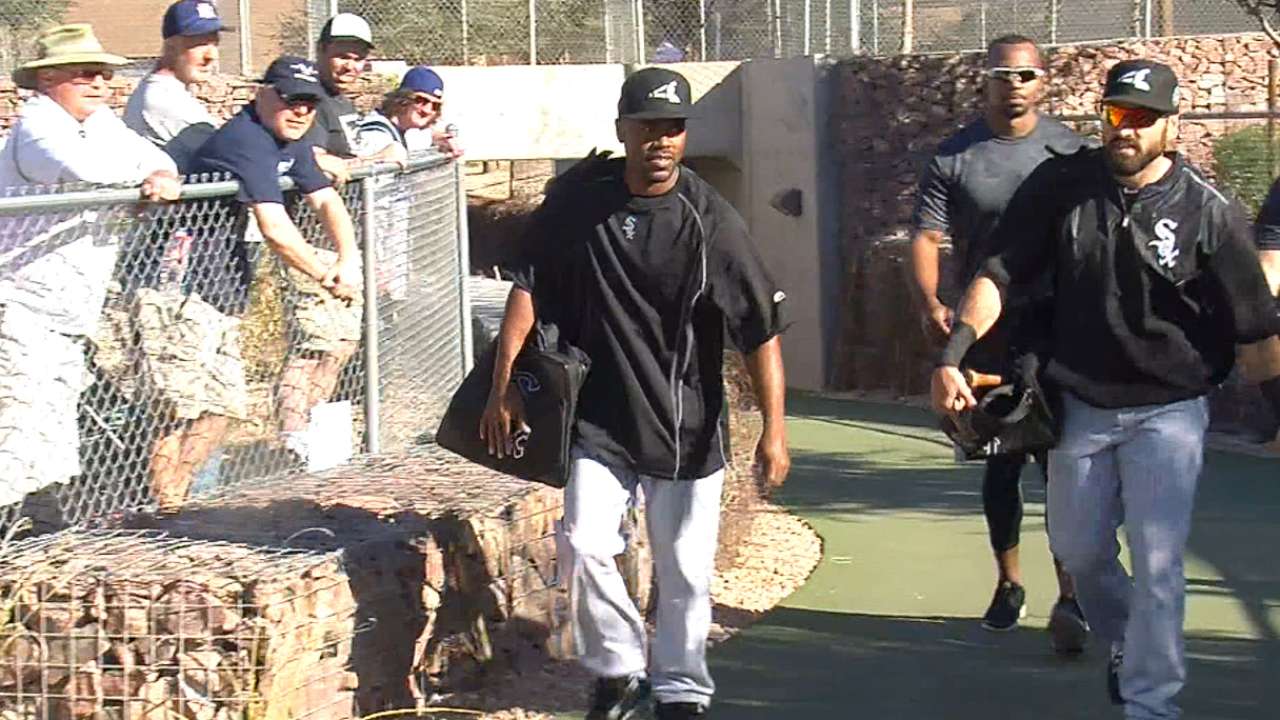 GLENDALE, Ariz. -- He hasn't had the conversation with him yet, but White Sox manager Robin Ventura said on Wednesday that Jimmy Rollins should make the team.
The former Phillies and Dodgers shortstop was signed to a Minor League contract and invited to camp at Camelback Ranch. He's not yet on the 40-man roster.
"I expect him to make the team unless something happens physically that it wouldn't work," Ventura said. "I expect him to make this team."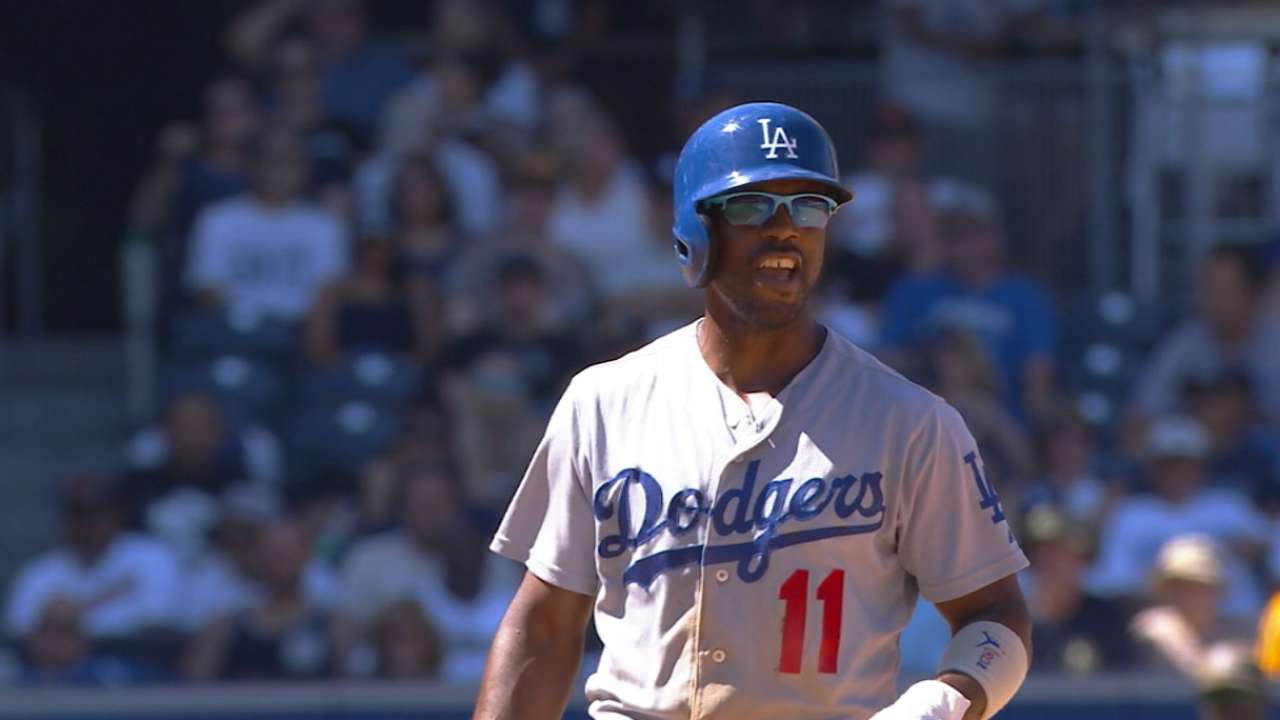 Rollins played 15 years in Philadelphia where he set all kinds of club records and was traded to Los Angeles prior to the 2015 season. He played 144 games for the Dodgers and hit .224, 41 points below his lifetime batting average, missing a number of games at the end of the season because of a finger injury. The Dodgers elected not to re-sign Rollins.
"That's understandable," Rollins said. "It's Corey Seager's time."
Rollins said he signed with the White Sox on Feb. 22 largely because there were no other viable offers out there and he wasn't ready to retire.
"I got a chance to play and control my playing time," Rollins said. "There's no more than you can ask for, to have an opportunity to do that. Other places, I would have been coming off the bench as a utility player no matter how well I did unless somebody got injured. So, sometimes you have to take a shot, and I'm taking a chance."
Listening to Ventura, the chance of it not working out seems to be minimal. The plan now is to have Rollins split time with Tyler Saladino, who came up to the White Sox last July and played in 68 games, only 11 of them at short. But shortstop is Saladino's natural position.
Rollins has played in a minimum of 137 games and had no lower than last year's 517 at-bats in every season except one since 2001. That won't happen this season. Ventura said he doesn't want to run the 5-foot-7, 175-pound Rollins into the ground. Rollins said he's amenable to any distribution of time.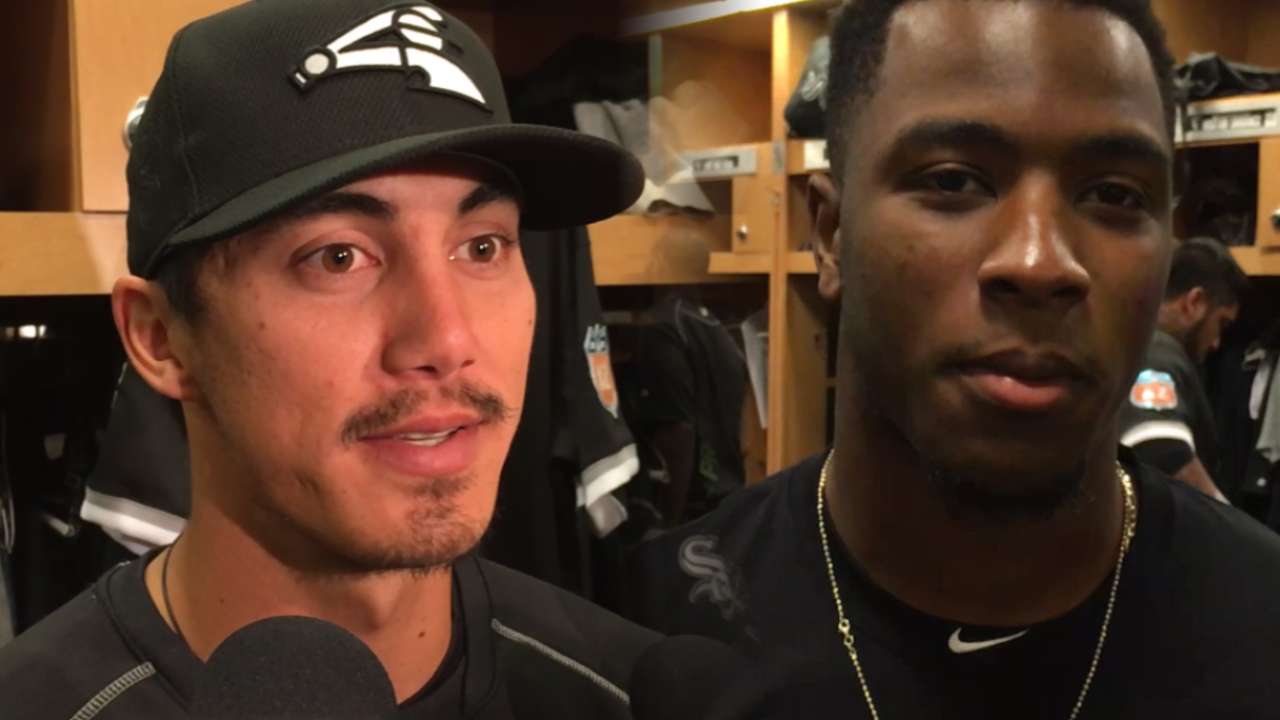 "It's great to hear that I'm a guy they want to have break with the club, that's good," Rollins said. "I know [Ventura] said he wanted me to come into the office and talk about starting to get on schedule, what he wants me to do down here. He doesn't want me to get burnt out. I also want to make sure I'm prepared. Those are good things.
"I don't know anything about this or the season yet. As I said, he's going to call me into the office and we're going to get situated."
White Sox announce 20 signings
The White Sox announced on Wednesday that with the signing of 20 players, all members of the 40-man roster are now under contract for the 2016 season.
Here is the list of the players who signed:
Pitchers -- Chris Beck, Brandon Brennan, Scott Carroll, Erik Johnson, Tommy Kahnle, Jake Petricka, Zach Phillips, Carlos Rodon, Daniel Webb and Michael Ynoa.
Catchers -- Rob Brantly and Kevan Smith.
Infielders -- Matt Davidson, Leury Garcia, Mike Olt, Saladino and Carlos Sanchez.
Outfielders -- Daniel Fields, Jerry Sands and J.B. Shuck.
Barry M. Bloom is a national reporter for MLB.com and writes an MLBlog, Boomskie on Baseball. Follow @boomskie on Twitter. This story was not subject to the approval of Major League Baseball or its clubs.