Peralta up for any position in D-backs' outfield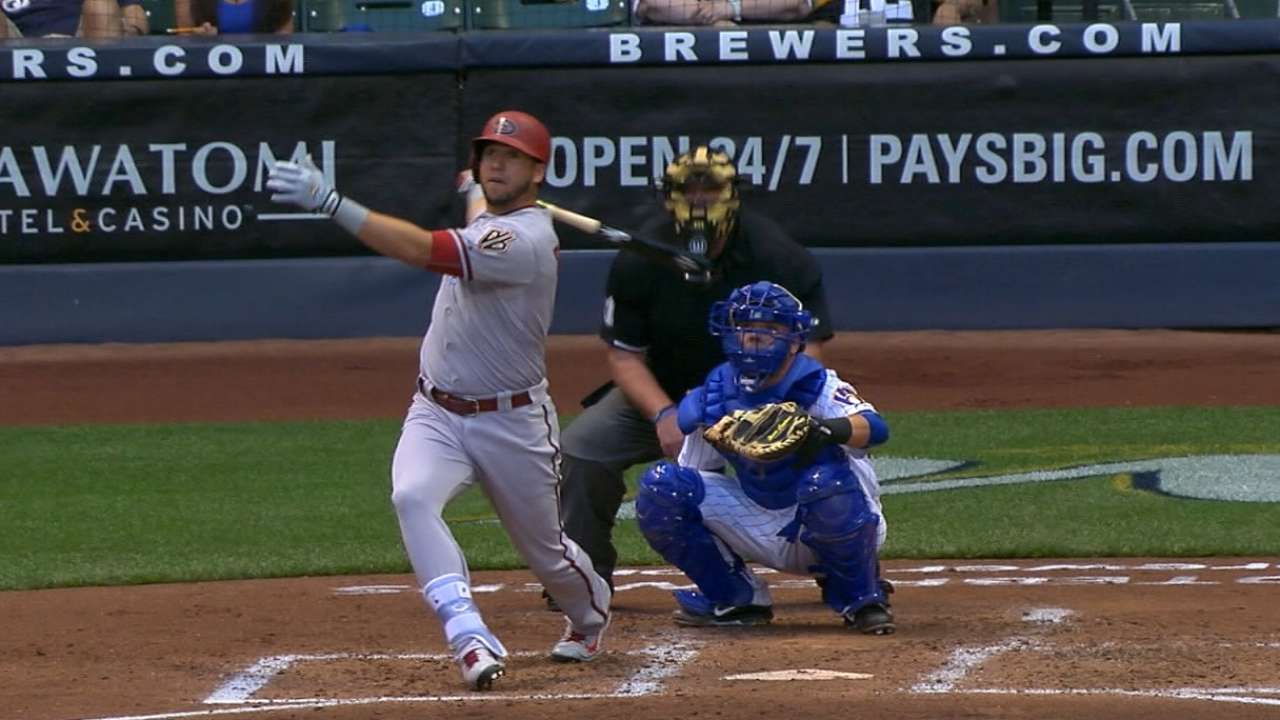 SCOTTSDALE, Ariz. -- D-backs outfielder David Peralta does not expect any trouble making the switch from left field to right this year.
After all, it was last season that he made the transition the opposite way.
"I played more right field two years ago, but last year, I played left field all season," Peralta said. "For me, I have to be ready for any position, to play anywhere -- left field, right field, center field."
• Castillo's jack helps power D-backs past Rox
The D-backs decided just before camp opened this season that they would shift Yasmany Tomas from right field to left and move Peralta from left to right.
Typical of Peralta, he did not seem to mind so long as he was still getting to play.
• Spring Training: Schedule | Tickets | Information
"I'm going to make adjustments like I always do, and just have fun and enjoy playing," he said. "If you think too much about 'right field is going to be so different than left field' and all that then you're going to screw it up. You just have to relax."
Rubby settles in
Rubby De La Rosa started Wednesday's Cactus League opener and allowed a pair of runs on three hits in the first inning.
"I was a little nervous, I guess," De La Rosa said.
De La Rosa regrouped between innings and turned in a 1-2-3 second.
"Pretty much [working on] my fastball command," De La Rosa said. "I was trying to keep it as low as I can and tried to attack the hitter."
Good beginning for Archie
Archie Bradley followed De La Rosa to the mound and was impressive in tossing two hitless innings while allowing one walk and fanning two.
Bradley, who is competing for the No. 5 spot in the rotation, was clocked as high as 96 mph.
"It's just the first outing, it's about going out there and trying to get better," Bradley said. "Obviously results are important, but it's about continuing to work on the things that I wanted to work on this offseason. Just one outing, but good to get off on the right foot."
Steve Gilbert is a reporter for MLB.com. Follow him on Twitter @SteveGilbertMLB. This story was not subject to the approval of Major League Baseball or its clubs.