Perez will donate $1 million to KC UYA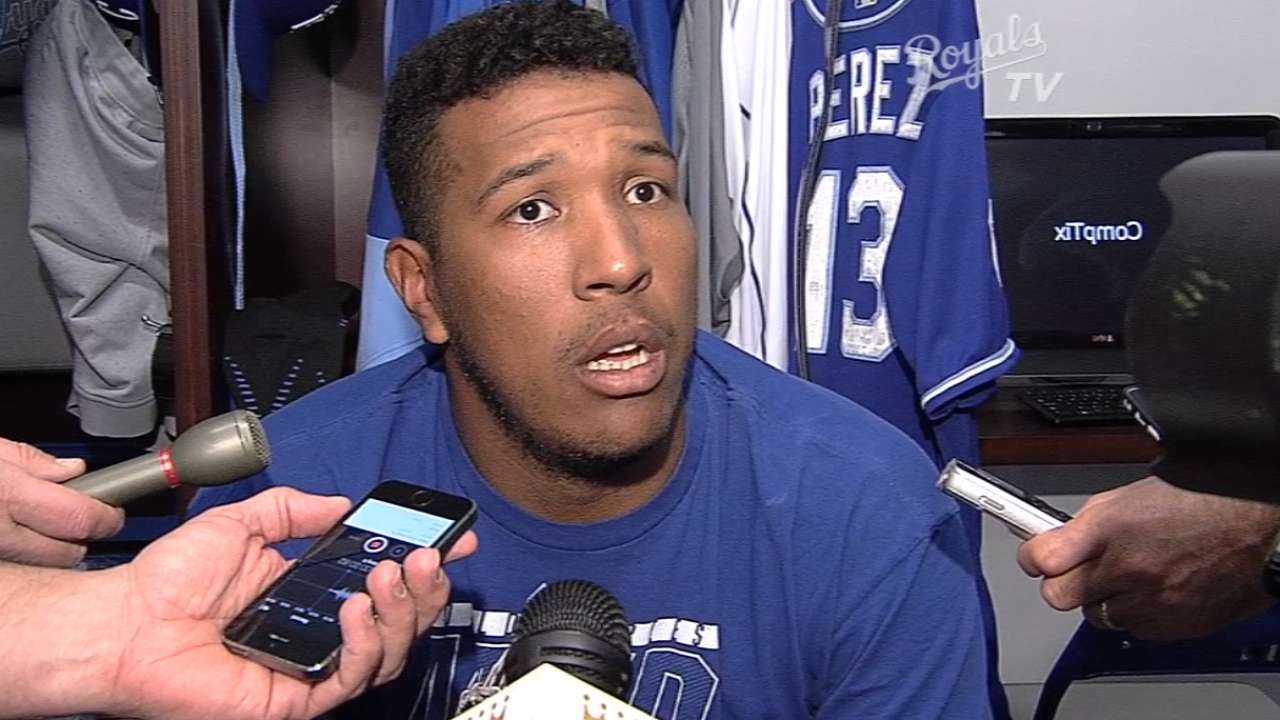 SURPRISE, Ariz. -- Royals catcher Salvador Perez has an immediate use for his newly reworked contract that was signed on Tuesday.
Perez, who signed a $52.5 million extension, confirmed that he is donating $1 million to Kansas City's Urban Youth Academy. A baseball field will be named after Perez.
The academy, strongly supported by Royals general manager Dayton Moore, is set to open this fall in Parade Park behind the Negro Leagues Baseball Museum in Kansas City. It is funded by Major League Baseball, the players association, and local and state government.
"It's very important to Kansas City," Perez said. "I know how much [Moore] loves [the academy]. I say, 'Yes, 100 percent I want to do it.'"
Perez also has a field named after him in his native Venezuela.
"But our fields are nothing like this will be," Perez said. "Our fields like rocks.
"This is going to be great. I know a lot of kids are going to play on that field. You know how many kids want to be like us. This will give them motivation."
A million-dollar donation is quite a gift. But Perez said it will be well worth it.
"But when it's something you really want to do," Perez said, "and see how many happy faces you're going to make, you don't see the million dollars. You see something different."
Jeffrey Flanagan is a reporter for MLB.com. Follow him on Twitter at @FlannyMLB. This story was not subject to the approval of Major League Baseball or its clubs.