Murphy reunion main storyline of Mets' opener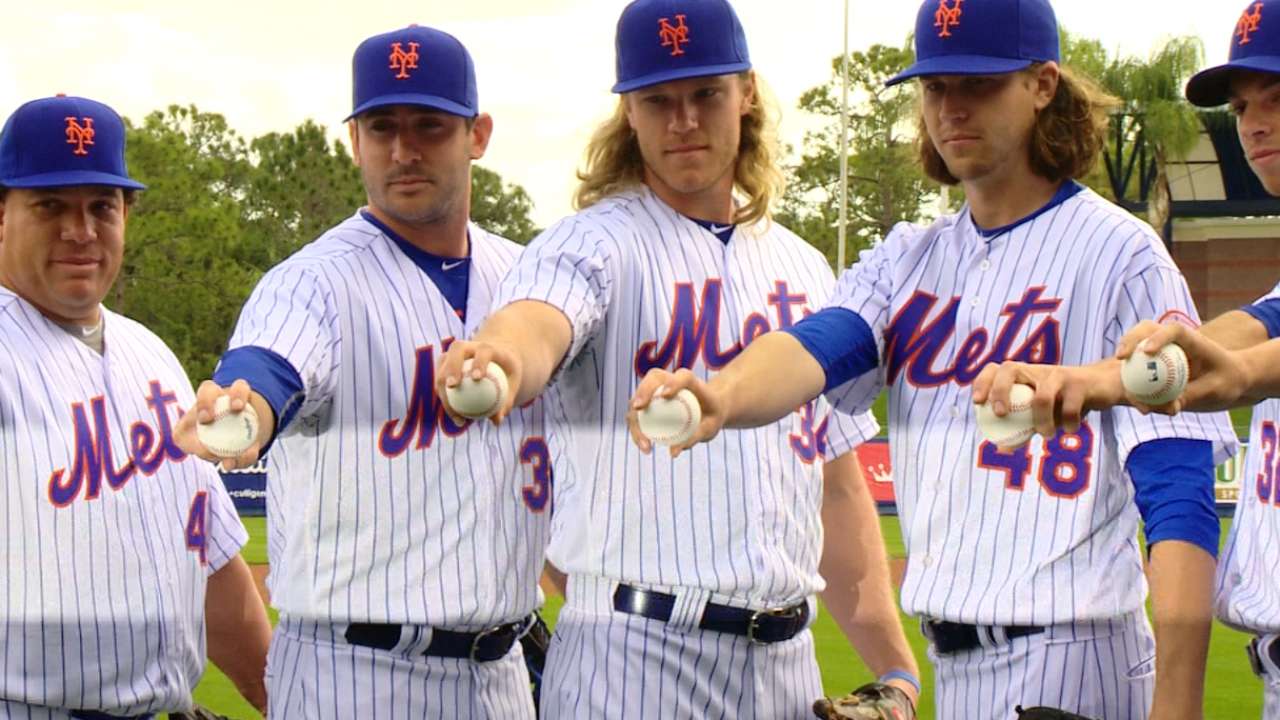 PORT ST. LUCIE, Fla. -- A 70-minute drive up Interstate 95 on Thursday will afford the Mets a curious sight: Daniel Murphy, their longtime ally, decked from head to toe in red.
The Mets knew this moment would come when Murphy signed a three-year deal with the Nationals in December -- knew something like it would come, realistically, the day they traded for Neil Walker and shredded any last-ditch chance at a reunion.
• Spring Training: Schedule | Tickets | More info
But still, for an organization that employed Murphy for nearly a full decade, the sight of him behind enemy lines will be jarring.
"Real weird. Real strange," was how Mets manager Terry Collins described it. "But that's the game and you've got to move on. It will be nice to see him. He's got a lot of great friends on this team, and I'm one of them. But after the initial, 'Hi, how you doing?' we've got to go play."
For the Mets, Thursday's 1:05 p.m. ET Grapefruit League opener will be devoid of pomp and circumstance outside of their Murphy reunion. Of Collins' eight projected Opening Day position players, only Michael Conforto is scheduled to make the trip. No one in line to make the Opening Day pitching staff will be on the bus, either; the game's starter, Rafael Montero, figures to open this season back at Triple-A Las Vegas.
So the Mets won't use the opener as any sort of measuring stick, even if ace Max Scherzer is scheduled to pitch two innings for the Nationals. But the Mets do believe their 11-8 record against the Nationals last season should inspire plenty of swagger considering their 4-15 mark against their National League East rivals two years ago.
"Anything that can build your confidence in the game is good," Collins said. "As good a lineup as they have, as good a team as they have, to be able to go out there and have a winning record? I think that builds up our confidence: 'Hey, look, we can play with these guys.'"
Anthony DiComo is a reporter for MLB.com. Follow him on Twitter @AnthonyDiComo and Facebook, and listen to his podcast. This story was not subject to the approval of Major League Baseball or its clubs.