Boyd's strategy sound; command will come
Tigers lefty fine-tuning slider after adding pitch to repertoire over winter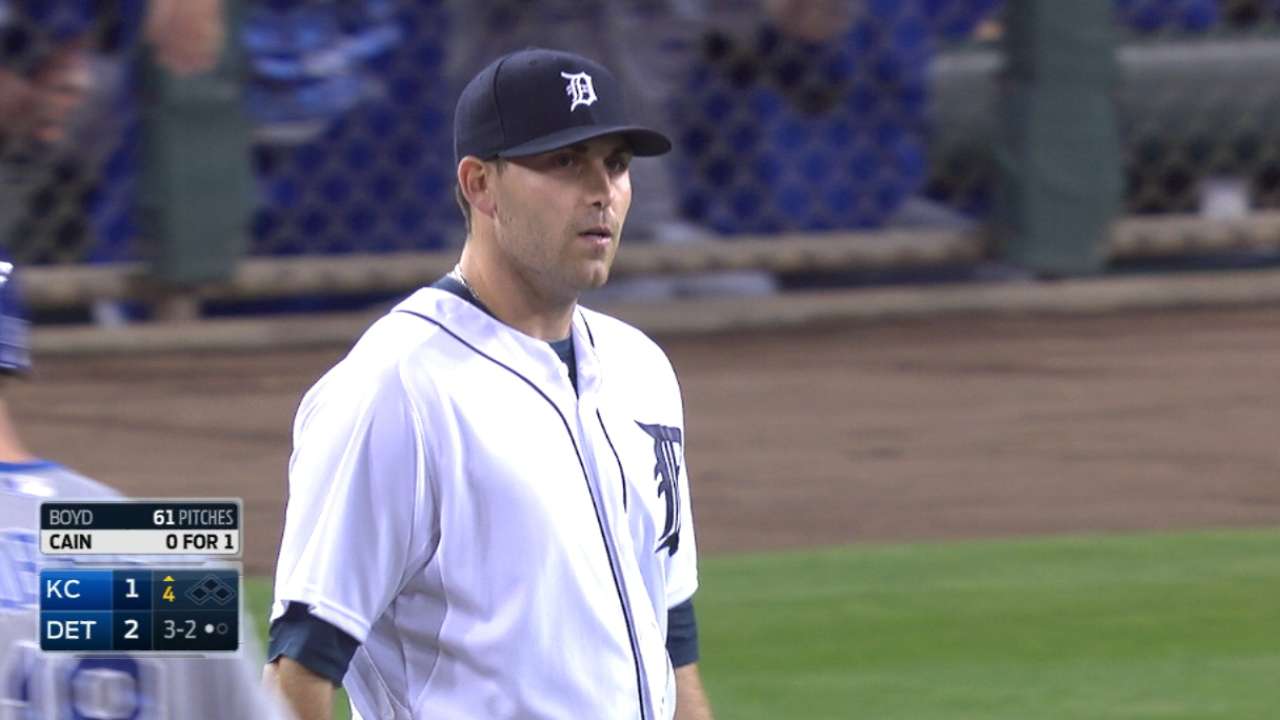 LAKELAND, Fla. -- The 2-2 slider, the pitch Matt Boyd worked to add to his arsenal during the offseason, was off the outside corner, not where he wanted it but not in a spot that would hurt him. Pirates batter Francisco Cervelli looked at it but didn't offer a swing.
At least it set up Cervelli to be jammed on a fastball inside, the pitch Boyd is more comfortable throwing. That was the pitch with which Boyd ended up missing. Cervelli didn't, sending the ball to the top of the left-field berm at Joker Marchant Stadium with one out in the first inning of Tuesday's 4-2 Tigers loss.
Spring Training: Tickets | Schedule | Information
The thought process was right, the 25-year-old Boyd said afterward. His execution wasn't.
"The three pitches that I gave up hits on, I was just trying to go in and missed middle," Boyd said. "Everything else was working good."
The numbers from Boyd's two-inning start in the Tigers' Grapefruit League opener will show some similarities to last year, a costly home run, a couple of line-drive hits, a couple of strikeouts, a few flyouts, not a whole lot hitting the ground. In all, he struck out two and allowed a run on three hits.
For what he was working on, though, it was different, and a little more encouraging. For all of Boyd's struggles pitching inside, his slider struck out Matt Joyce in the second inning and slowed down some other bats.
"It was good," catcher James McCann said of Boyd's slider. "I think there were a few times he tried to overthrow it a little bit and it wasn't as good as the other ones, but that's going to come with a new pitch for a guy."
Spring Training competition or no, Boyd knows he has to mix it up to succeed. His slider, or slurve, is crucial for that.
"It's one of five pitches," Boyd said last week. "It's nice because it adds another dimension."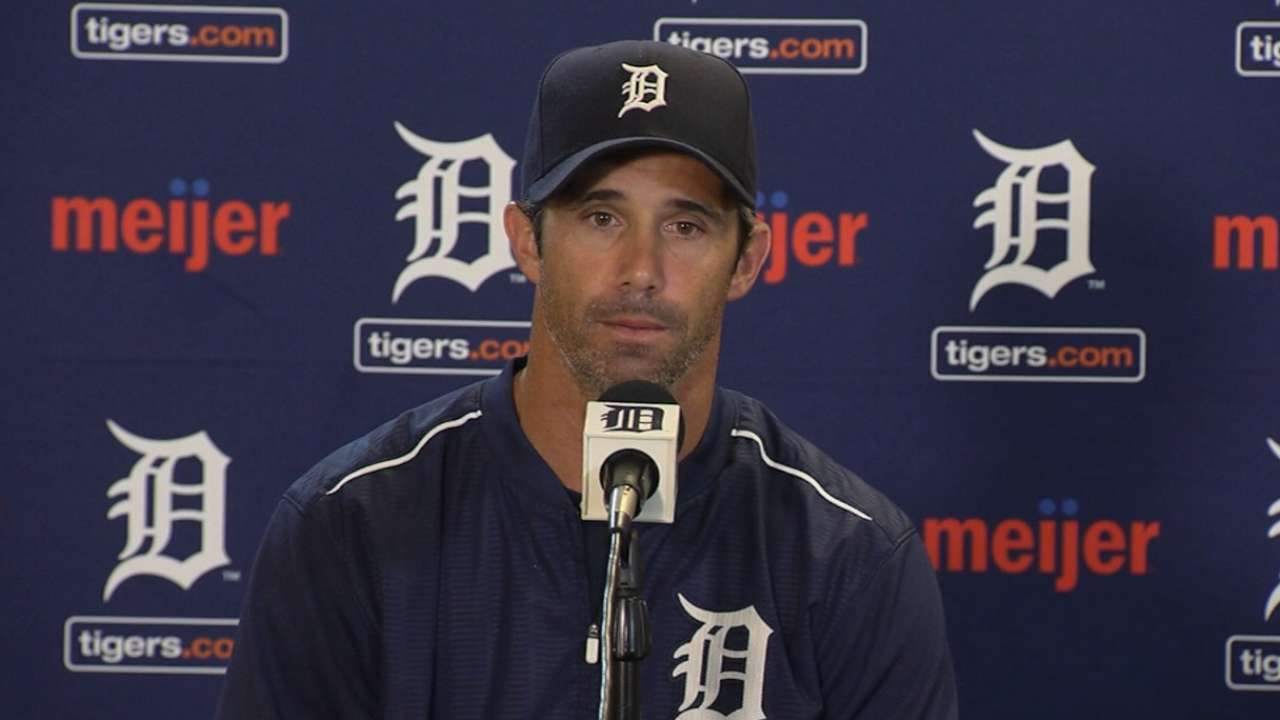 While Daniel Norris was the big-name prospect Detroit acquired from Toronto in the David Price trade last July, the Tigers saw a lefty they liked in Boyd, who pitched last year at five stops -- Double-A New Hampshire, Triple-A Buffalo, Toronto, Triple-A Toledo and Detroit. He flummoxed the Royals for seven innings of one-run ball during a 2-1 win in his first outing as a Tiger on Aug. 5, and he tossed three other quality starts. He was a fly-ball pitcher who could use Comerica Park's spacious outfield in his favor.
Boyd also had a handful of outings in which he allowed three homers -- two in Toronto, the other at Arlington. With 17 home runs allowed over 57 1/3 innings, he had the highest home-run ratio (2.67 per nine innings) of any Major League pitcher with at least 50 innings last year. His 0.61 ground ball-to-fly ball ratio was sixth lowest in that same field, according to Fangraphs.
Boyd knows he needs to work down and up, in and out. He has a two-seamer he used to strike out Michael Morse on Tuesday, but the slider also factors into the mix.
"You give them a different look in that sense," Boyd said. "It's a whole different pitch than what I've had, so I have to implement that. The product's hopefully going to be successful, but now the way you get there is going to be a little different."
Boyd is committed to making his mix work. On Tuesday, it wasn't the up that hurt him as much as the in.
Jason Beck is a reporter for MLB.com. Read Beck's Blog, follow him on Twitter @beckjason and listen to his podcast. This story was not subject to the approval of Major League Baseball or its clubs.