MLB.com Columnist
Richard Justice
Perez deal reaffirms Royals' family bond
Three-time All-Star has caught most games in MLB over past three years
SURPRISE, Ariz. -- The Kansas City Royals pride themselves on a culture in which people are treated fairly. Talking the talk is one thing. Walking the walk, that's what defines the Royals.
"It feels like a family here," catcher Salvador Perez said. "People ask me all the time, 'Why do you guys win?' When you're around people like this, you enjoy the game and you play a little bit more hard."
That's the message the Royals sent on Tuesday. Don't try to make it more complicated than that.
• Spring: Tickets | Ballpark | 40-man roster | NRIs
"It has been that way since we started in the Minor Leagues," first baseman Eric Hosmer said.
Again, let's not complicate it. The Royals took care of one of their own because it was the right thing to do.
"Ever since Dayton has been here, this organization does what's right," Ned Yost said, referring to general manager Dayton Moore, who announced that Perez's original contract had been torn up and replaced by one worth $52.5 million over five years.
• Royals, Perez agree on five-year extension
Perez, a three-time All-Star and three-time Gold Glove winner, was entering the final season of a five-year, $7 million deal that included three team options. If Kansas City had exercised those options, Perez, 25, would have made a total of $14.75 million in the 2017-19 seasons.
Now, Perez will make $26.5 million in those three seasons, plus another $26 million in 2020-21, through his 31st birthday. Moore was blunt about why he wanted to do it and why his bosses, Royals owner David Glass and team president Dan Glass, signed off.
"He's outperformed that contract," Moore said. "He's an underpaid player in the game."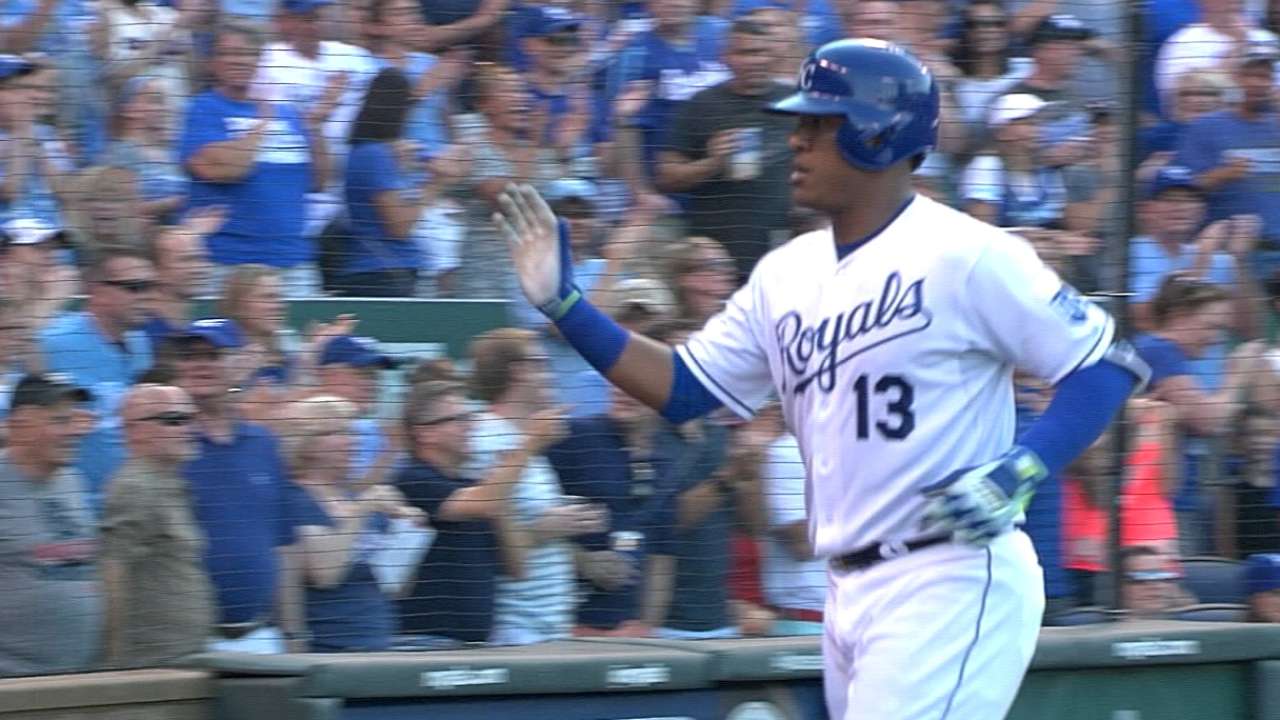 Roll that thought around in your mind for a moment. How often do you hear something like that said? The Royals didn't do it because they owed Perez the money or because they were under pressure to do. They did it because they knew they ought to do it.
Had they not done it, Perez would have remained what he always has been. He would have been the loudest, happiest player in their clubhouse. Perez would be among the first to show up for work and the last to leave. He would continue to define excellence at the toughest position on a baseball field.
"You focus on what's right for Salvy," Moore said. "We've said since day one we want to create an organization that's a family atmosphere. Salvy's family. There's a business aspect of it. We get that part of it. The bottom line is it's the right thing to do. He's one of the heartbeats of our club."
This is the kind of message that resonates in every corner of the clubhouse. Moore arrived in 2006, and he spoke of building a culture that values both production and character.
"Dayton wants an organization we'd want our kids to play for," Yost said. "This is a special place."
Perez's Major League debut in 2011, along with that of Hosmer and third baseman Mike Moustakas, was the beginning of what we're now seeing. The Royals built a great organization one brick at a time. They took no shortcuts.
They hit some speed bumps along the way, and plenty of their fans wondered if Moore was the right man for the job. But David and Dan Glass believed that Moore would get them where they wanted to go.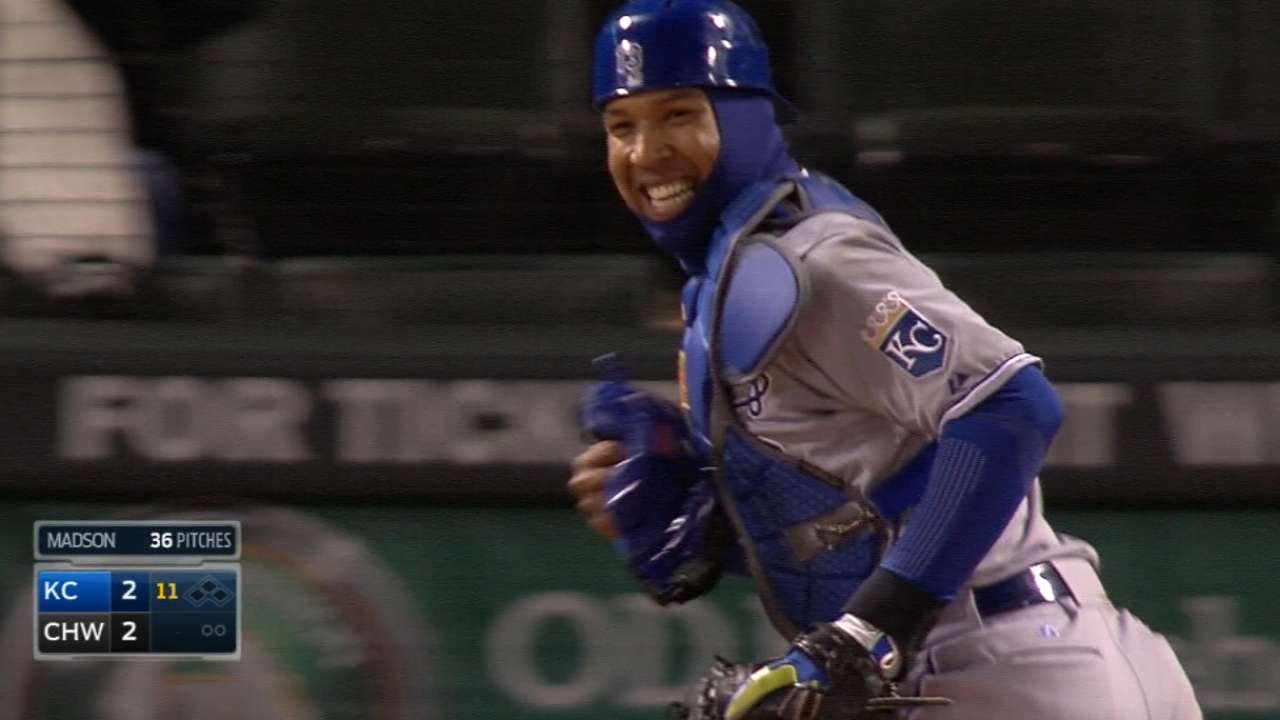 That patience has been rewarded with back-to-back American League pennants and the 2015 World Series trophy.
Perez has been a rock during these years, establishing himself as as one of the toughest, smartest and most productive catchers around. He has caught 422 games the past three seasons -- 49 more than anyone else.
Perez is first in hits and RBIs and second in home runs during that time. His offensive production suffers at times because he's so durable and because, as Yost said, "It's hard for me to take him out of the game. I love watching him play. I know what he does for us."
"To find a guy with his talent and his ability, it's one thing," Yost said. "To find a guy with his passion for the game, his love for his teammates, his integrity as a man, that's the total package. Everybody knows when Sal walks in that clubhouse every single day. The lights seems to get a little bit brighter when he walks into that room."
Because so many of the Royals came up through the Minor Leagues together and won and lost together, this is an extraordinarily close team. Plenty of Kansas City players were thrilled when left fielder Alex Gordon re-signed this offseason, and on Tuesday, Perez's deal brought more good vibes.
"This shows how loyal they are to a guy like that who does everything he can for the organization," Gordon said. "It's what he does for this team. The way he leads this team, prepares and plays every day at the hardest position. Everybody knew this was the right thing to do."
Richard Justice is a columnist for MLB.com. Read his blog, Justice4U. This story was not subject to the approval of Major League Baseball or its clubs.