Kershaw set to spring into record books
Dodgers ace can join or pass many all-time greats this season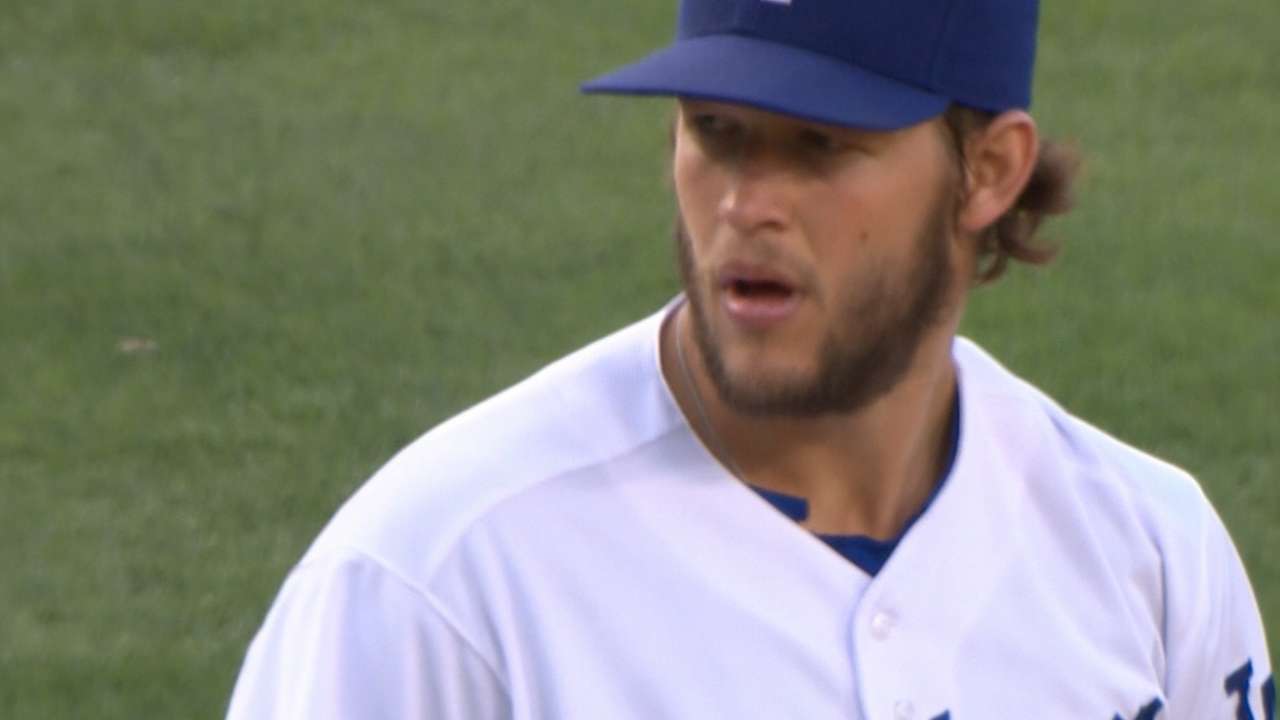 Clayton Kershaw took the mound in the Dodgers' Cactus League opener against the White Sox today, giving baseball fans in Phoenix -- and MLB.TV subscribers across the globe -- their first chance to see the perennial National League Cy Young Award candidate in action this year.
Though Kershaw ultimately missed out on winning his fourth NL Cy Young Award last year, he finished in the top three in the voting for a fifth consecutive season. He also surpassed 300 strikeouts and once again put up staggering numbers across the board, putting himself in prime position to potentially make quite a bit of history this season.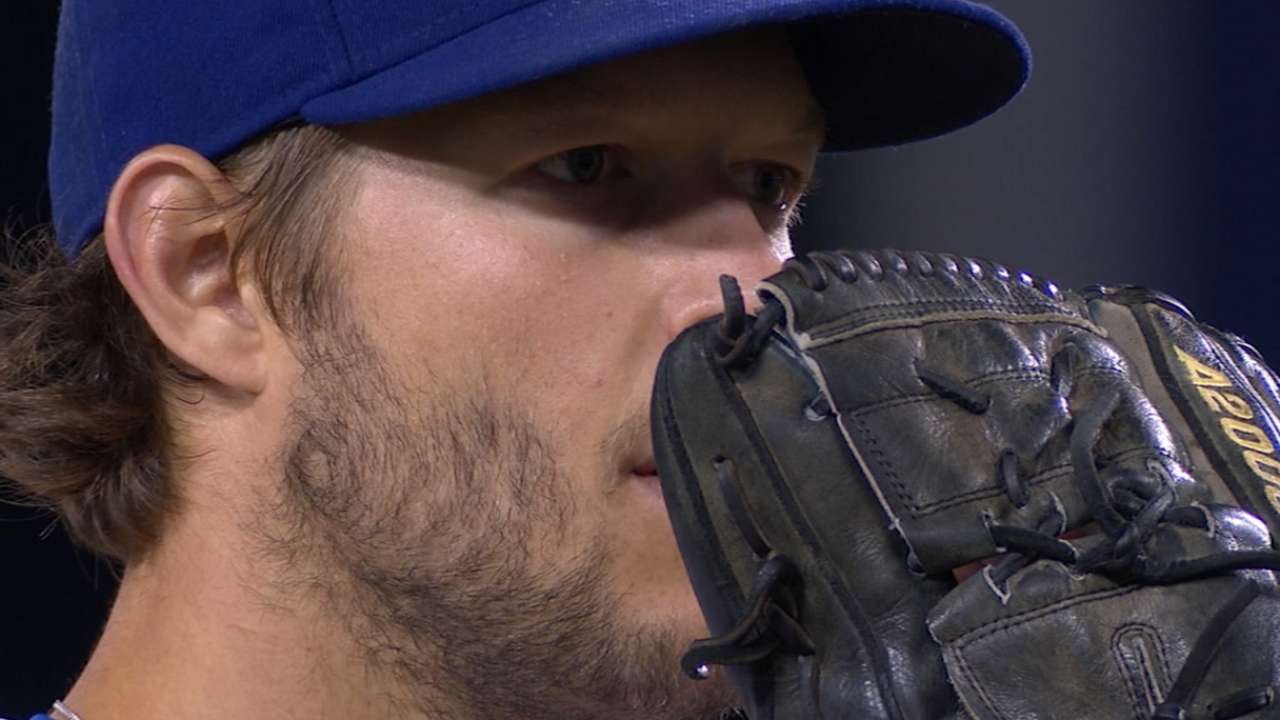 While today's start is only the very beginning of a long season, full of infinite possibilities, it presents a perfect opportunity to take a look at some of the many milestones that Kershaw could reach this year.
• For starters, Kershaw will take another shot at winning a fourth Cy Young Award, which would make him just the fifth pitcher all-time to do so. The only pitchers to win the award more than three times are Roger Clemens (seven), Randy Johnson (five), Steve Carlton (four) and Greg Maddux (four).
• After back-to-back sub-2.00 ERA seasons in 2013-14, Kershaw's ERA jumped to a still-formidable 2.13 last year. If he checks in under 2.25 this year, he'll become the first qualifying starting pitcher with four straight sub-2.25 ERA seasons since Sandy Koufax accomplished the feat from 1963-66.
• Fresh off tallying 301 strikeouts, Kershaw could become the first pitcher with back-to-back 300-strikeout seasons since Johnson struck out 300-plus in five straight seasons from 1998-2002. Kershaw would also join Johnson as the only two starting pitchers to average at least 10.8 strikeouts per nine innings in three consecutive seasons. Johnson did it in six straight years from 1997-2002 -- and eight times overall.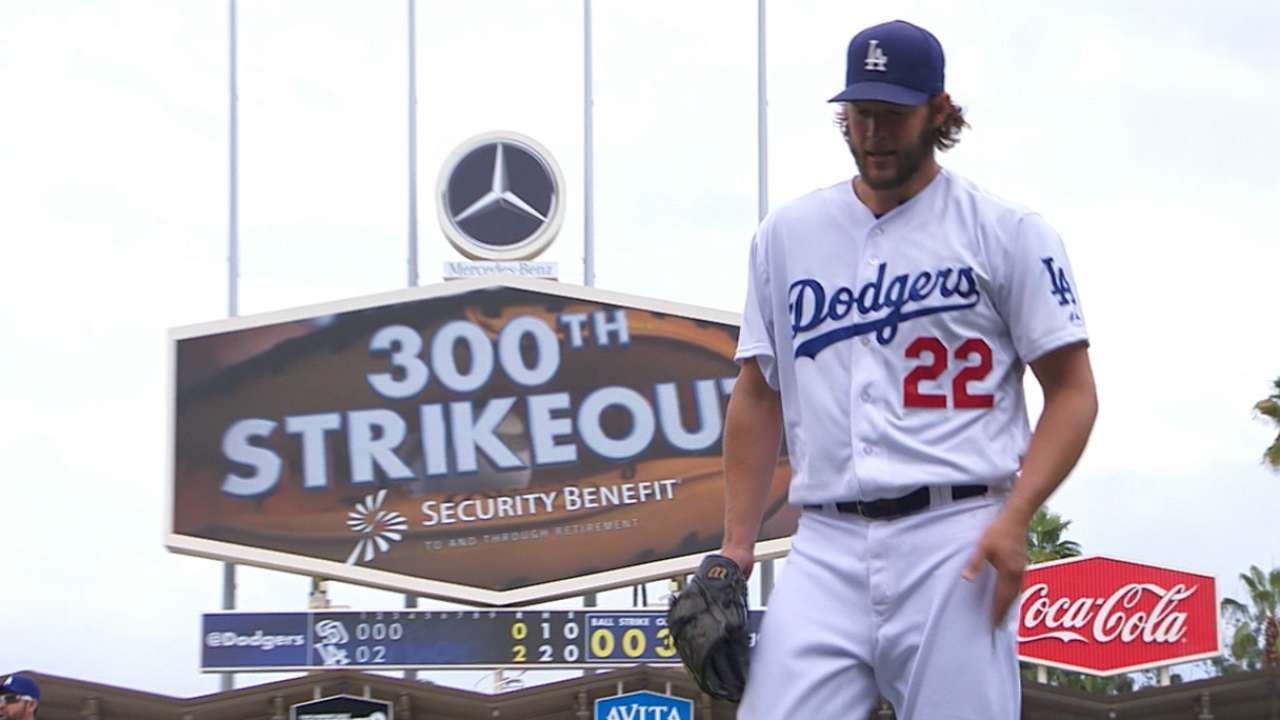 • Aside from strikeouts, the Dodgers' ace could join Tom Seaver, Walter Johnson, Christy Mathewson and Grover Cleveland Alexander as the only pitchers since 1901 to post a sub-3.00 ERA and make at least 25 starts in eight of their first nine big league seasons. Kershaw finished with a 4.26 ERA over 22 outings in his 2008 rookie season, but has kept his ERA below 3.00 and eclipsed the 25-start mark in each of his seven other seasons.
• Kershaw, who has posted a 0.857 WHIP and a 0.881 WHIP in the past two seasons, respectively, could become the first starter with three sub-0.900 WHIP seasons. He's one of just seven starting pitchers with two such seasons, along with Maddux, Koufax, Mathewson, Ed Walsh, Mordecai Brown and Cy Young.
• Kershaw has recorded at least 200 strikeouts and allowed no more than 175 hits in each of the past six seasons, which is tied with Pedro Martinez and Nolan Ryan for the most such seasons all-time. If he once again surpasses 200 strikeouts and limits opponents to fewer than 175 hits, he'll be the first pitcher to do so in seven seasons.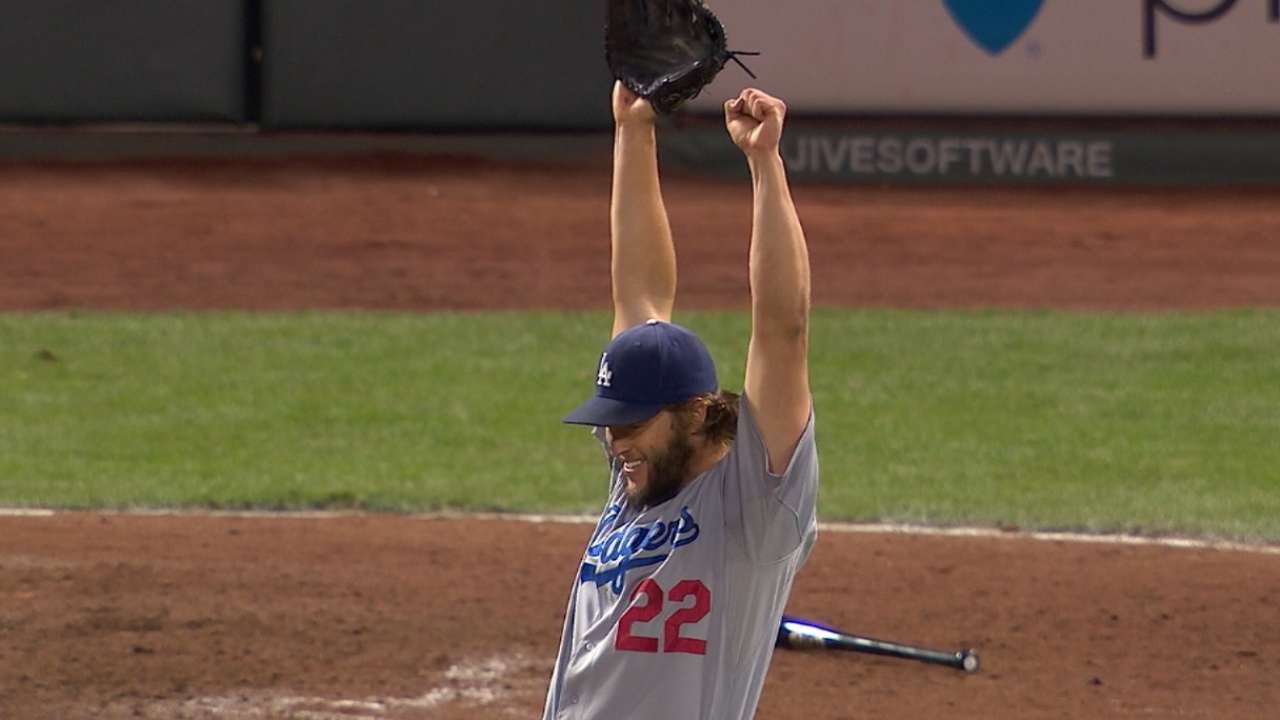 • Kershaw has finished with at least a 150 ERA+ in each of the past five seasons, putting him on the verge of becoming just the fourth pitcher -- Maddux, Mathewson and Walter Johnson are the others -- to surpass that mark in six consecutive years. Kershaw would also join Johnson as the only two pitchers to accomplish that feat within their first 10 big league seasons.
• Kershaw has finished the past two seasons with strikeout-to-walk ratios of 7.71 and 7.17, respectively. He's one of only five qualifying starters since 1901 to finish multiple seasons with a strikeout-to-walk ratio greater than 7.0 -- and no pitcher has done it three times.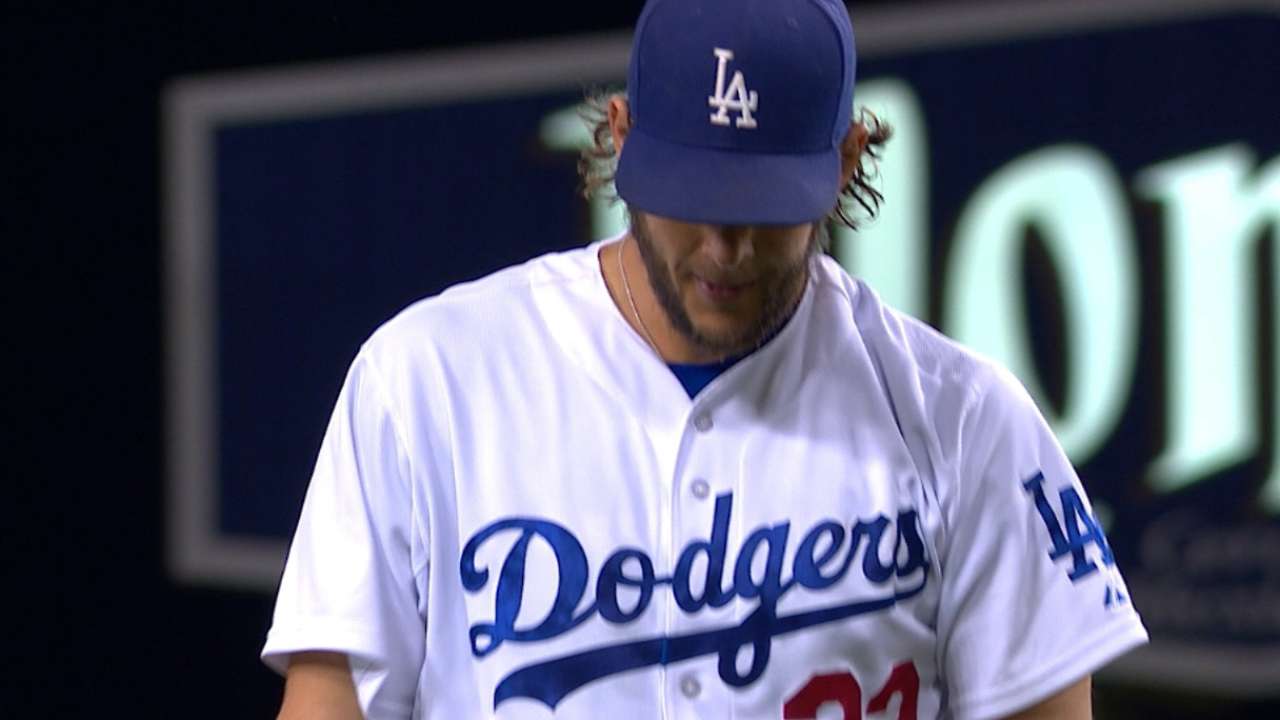 • Kershaw has finished each of the past two seasons with a sub-2.00 FIP (Fielding Independent Pitching), putting him in line to become the only starter since the dead-ball era to finish with a sub-2.00 FIP more than twice. As it stands, only he and Koufax have had multiple seasons with a sub-2.00 FIP since 1920. The last pitcher to finish with three straight sub-2.00 FIP seasons overall was Walter Johnson, who did so from 1915-17.
• Kershaw has finished with a 6.2 WAR or better in each of the past five seasons, according to Baseball Reference. If he again eclipses the 6.0 mark in 2016, he'll join Lefty Grove (1928-33) and Phil Niekro (1974-79) as the only pitchers all-time with at least a 6.0 WAR in six consecutive seasons.
Paul Casella is a reporter for MLB.com. Follow him on Twitter at @paul_casella. This story was not subject to the approval of Major League Baseball or its clubs.