MLB.com Columnist
Jonathan Mayo
Breaking down the Phillies' 2016 Top 30 Prospects
Philadelphia ranks 7th among all MLB farm systems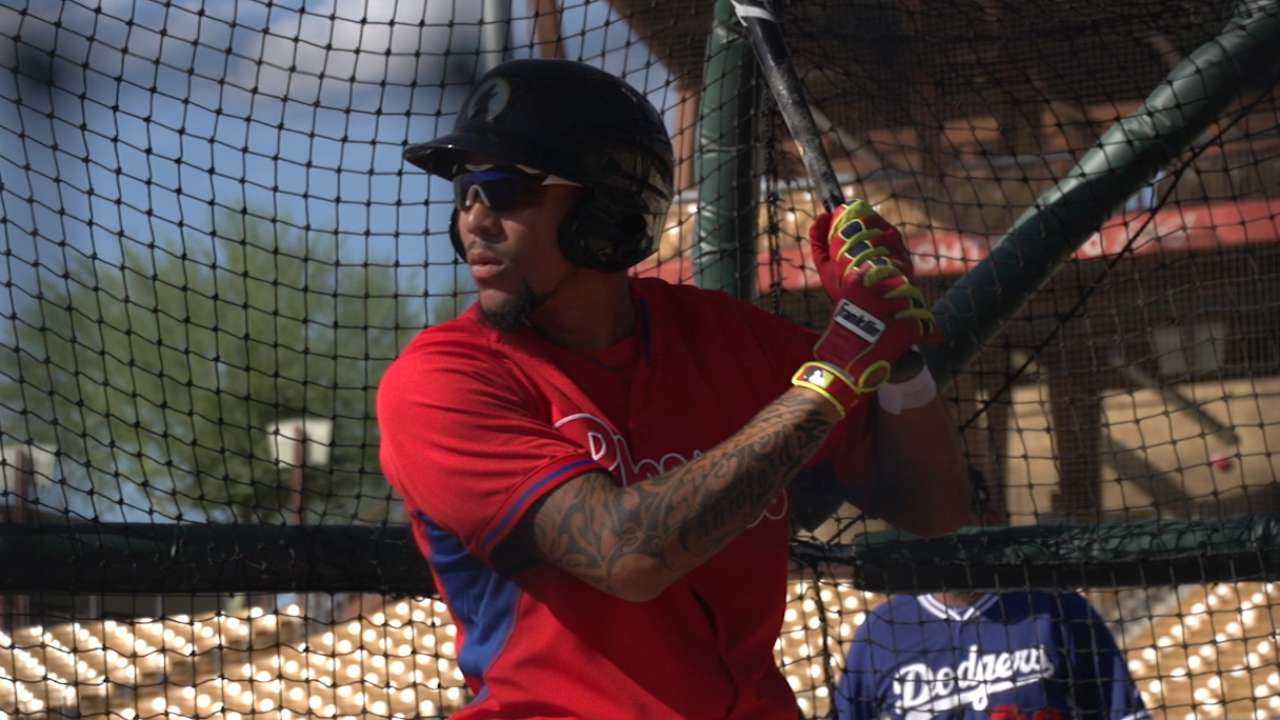 The time had come to rebuild and restock.
The glory years of 2008-2010, when the Phillies played in two World Series -- winning one -- and a National League Championship Series, seem like a very long time ago. Perhaps they held on to some core veterans from those years a bit too long, but the Phillies did finally realize it was time to hit the reset button. And they've done so in a big way, this time trading away some players at the height of their value and getting excellent value in return.
In total, trades since last July's non-waiver Trade Deadline brought in 11 new members of the team's 2016 Top 30 Prospects list. Five of the new acquisitions are in the overall Top 100, completely re-making the top of the organizational list. More good news: Nearly all of these new prospects -- 10 out of 11 -- should be ready to help out in Philly in the next two seasons, so the return on investment might start coming in soon.
• Phillies' 2016 Top 30 Prospects list
The biggest trade, of course, came back on last July 31, when Cole Hamels (and Jake Diekman) went to the Rangers for six players, four of whom are in Top 30 (three in the top six). New general manager Matt Klentak added to the prospect coffers by dealing Ken Giles to the Astros in December and getting two Top 30 guys in addition to some other young arms.
Top 30 Prospects lists
Division
Teams/Release date
NL East
ATL, MIA, NYM, PHI, WAS
AL East
BAL, BOS, NYY, TB, TOR
NL Central
CHC, CIN, MIL, PIT, STL
AL Central
CLE, CWS, DET, KC, MIN
NL West
ARI, COL, LAD, SD, SF
AL West
HOU, LAA, OAK, SEA, TEX
All of these changes have greatly altered the outlook of the Phillies' farm system. The trades, along with interesting talent developing in the lower levels, thanks largely to strong efforts internationally as well as the one constant -- No. 1 prospect J.P. Crawford -- are the reasons why the Phillies are ranked No. 7 on MLBPipeline.com's rankings of the Top 10 farm systems in baseball. And they'll be able to add more, holding the No. 1 pick in the 2016 Draft, a year after the 2015 Draft yielded two players in the top half of the team's Top 30.
Biggest jump/fall
Here are the players whose ranks changed the most from the 2015 preseason list to the 2016 preseason list.
Jump: Malquin Canelo (2015: NR | 2016: 12)
Fall: Tom Windle (2015: 6 | 2016: NR)
Best tools
Players are graded on a 20-80 scouting scale for future tools -- 20-30 is well below average, 40 is below average, 50 is average, 60 is above average and 70-80 is well above average.
MLB's Top 10 farm systems
Hit: Crawford (60)
Power: Jorge Alfaro (60)
Run: Roman Quinn (80)
Arm: Alfaro (70)
Defense: Crawford (65)
Fastball: Jimmy Cordero (80)
Curveball: Franklyn Kilome (50)
Slider: Jake Thompson (60)
Changeup: Ricardo Pinto (60)
Control: Thomas Eshelman (70)
How they were built
Draft: 8
International: 9
Trade: 11
Rule 5: 1
Free agent: 1
Breakdown by ETA
2016: 11
2017: 5
2018: 10
2019: 3
2020: 1
Breakdown by position
C: 3
1B: 1
2B: 2
SS: 2
OF: 9
RHP: 12
LHP: 1
Jonathan Mayo is a reporter for MLBPipeline.com. Follow @JonathanMayo on Twitter.
This story was not subject to the approval of Major League Baseball or its clubs.