Murphy ready to work in Red Sox 'homecoming'
Outfielder competing with several others for spot on club that drafted him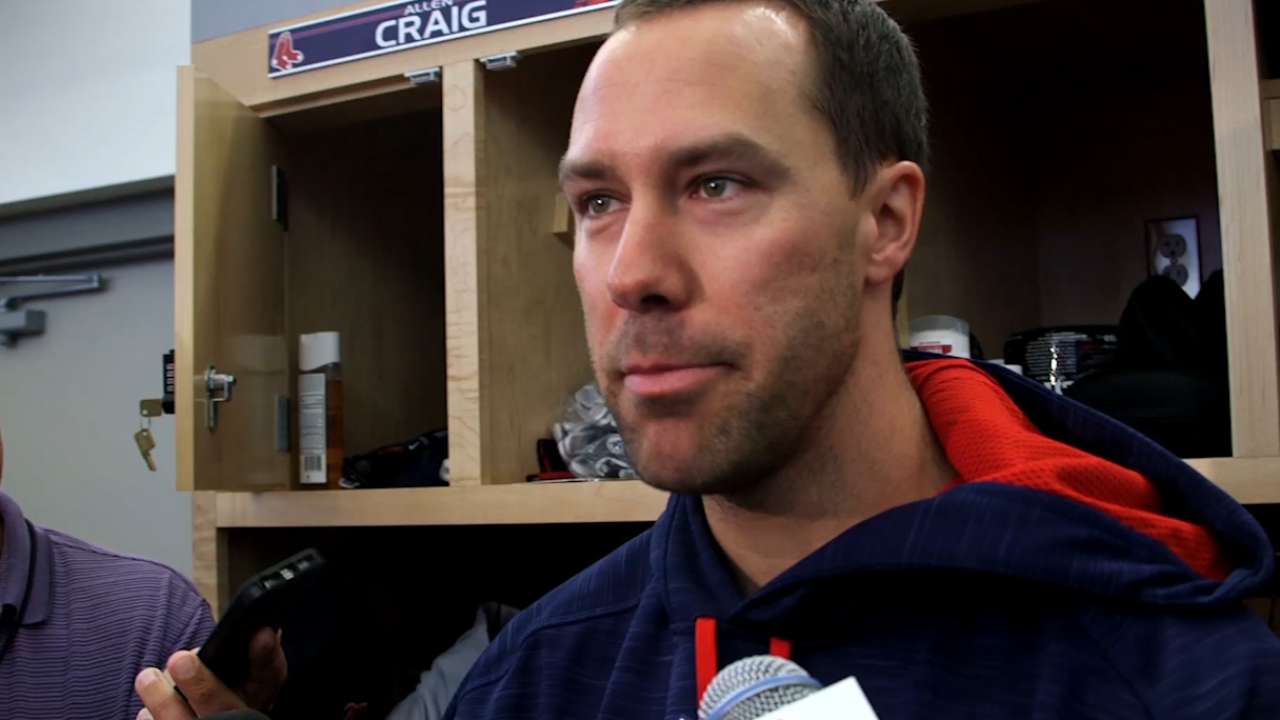 FORT MYERS, Fla. -- After the most surprising offseason David Murphy can remember, he finally went back to work on Tuesday with the quest of trying to win a job with his original franchise.
In a way, that was fitting. Murphy's days of competing for a roster spot had ended back in July 2007, when the Red Sox traded him to the Texas Rangers.
In the nearly nine years since his departure, Murphy had established himself as the type of left-handed-hitting outfielder on whom a team could depend. And that was again the case last year, when he hit .283 with 10 homers in 361 at-bats.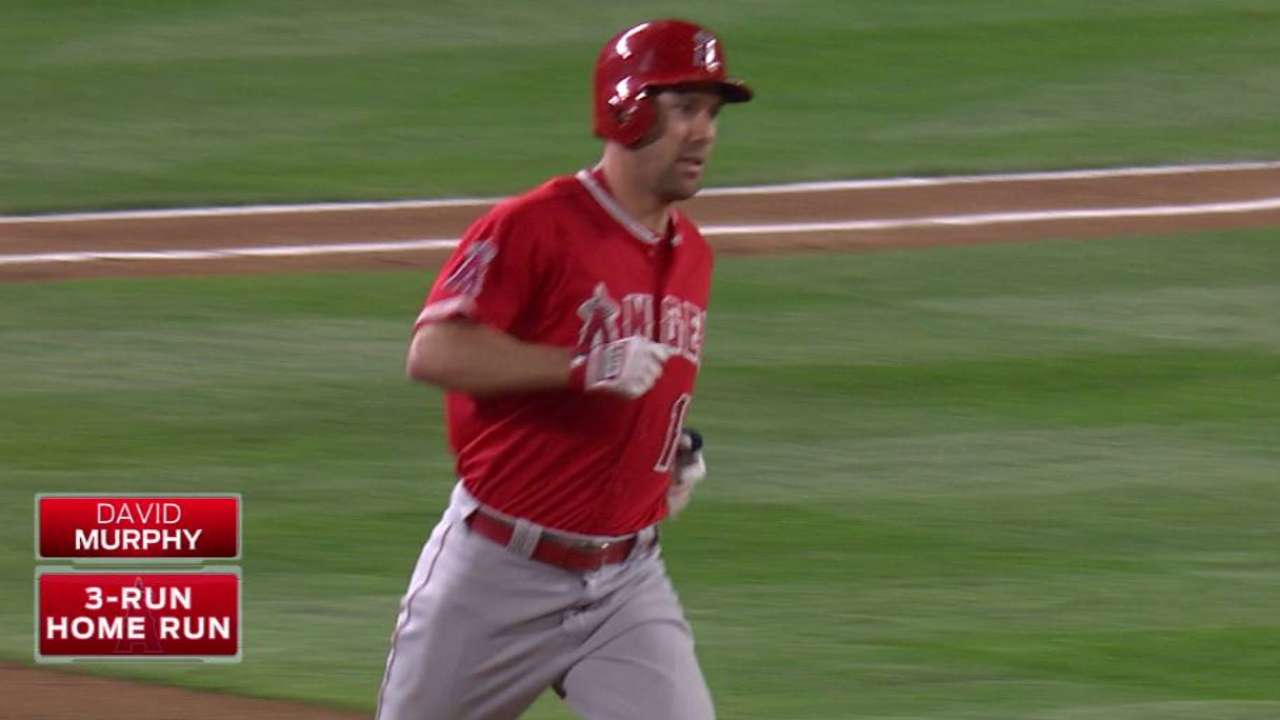 "Things didn't quite work out this offseason the way I expected them to," Murphy said. "Regardless of how anything worked out, I'm here. I'm ready to focus on making this team and trying to win a championship with Boston."
The veteran outfielder admitted it was "really surreal" to be back with the Red Sox. Then again, he would probably use the same word to describe finding it so hard to find a job despite his proven track record.
But Murphy isn't going to complain about the cards that have been dealt to him. Instead, he will use the positive attitude he's always had to go about trying to win that job.
Murphy, 34, was signed to a Minor League deal that includes an invite to Major League camp. If he makes the team, he can earn $2 million.
Murphy knows there are no guarantees. The Red Sox have Rusney Castillo, Jackie Bradley Jr. and Mookie Betts lined up as their starting outfield. Travis Shaw and Brock Holt are both left-handed-hitting utility players who can play left field, and Chris Young was also signed in the offseason.
"David Murphy's in camp to come in and compete for a spot on our club," said Red Sox manager John Farrell. "He is a left-handed-hitting outfielder who over the course of his career has been very good against right-handed pitching. He adds to our depth of outfielders here, a good player that was available. He'll get an opportunity to come in here and compete."
Spring: Tickets | Ballpark | 40-man roster | NRIs
Murphy fully embraces the situation he has signed on for with the Red Sox. He just wasn't expecting it even after the Angels declined his $7 million option in November.
"I know that I'm getting older. I know that the game is being analyzed differently now in terms of numbers and sabermetrics. I don't know if that played into it," Murphy said. "I know that there were a lot of good free agents out there on the market this year. I don't know if I'm going to point to one thing.
"I've thought it over, because when my option got turned down by the Angels in early November, first of all I thought there might be a decent chance that I would go back, and then after it got turned down, there wasn't one bit of thought in my head that said I might have to accept a Minor League deal late in the offseason. I wasn't expecting to get a multiyear deal, but I was expecting to get a Major League deal somewhere."
If it becomes clear the Red Sox don't have room for Murphy, he has an opt-out clause he can exercise during the final week of Spring Training.
"I didn't want to sign with a team to plan on being with another team," Murphy said. "My first priority is to be here, but obviously whether it's here or throughout baseball, a lot of different things happen throughout the course of the month. Like I said, my goal is to be here. If not, hopefully I'll be on a Major League team somewhere, but I'm here to work hard and hopefully be a member of the Boston Red Sox."
As the Red Sox started to become a realistic scenario for Murphy, various points of his young adult life flashed back to him.
"When we first had contact with the Red Sox, there were just a lot of good feelings," Murphy said. "There's a lot of sentimental feelings, even if I didn't spend a whole lot of time with the Red Sox at the big league level. All my Minor League memories -- just random things.
"My oldest daughter was born in Boston when I was playing in Pawtucket. Being down here, my wife and I got engaged during Spring Training in Fort Myers in 2004. Just a lot of great on-field memories with the guys. Dustin [Pedroia] is still here. Hanley Ramirez. Those are two guys I played with through the Minor Leagues. David Ortiz is still here. Various members of the training staff, coaching staff. In a lot of ways, it's sort of a homecoming, and I'm happy to be back."
Ian Browne is a reporter for MLB.com. This story was not subject to the approval of Major League Baseball or its clubs.