Ahmed ready to fight for starting shortstop job
D-backs acquired Segura in offseason, could also move Owings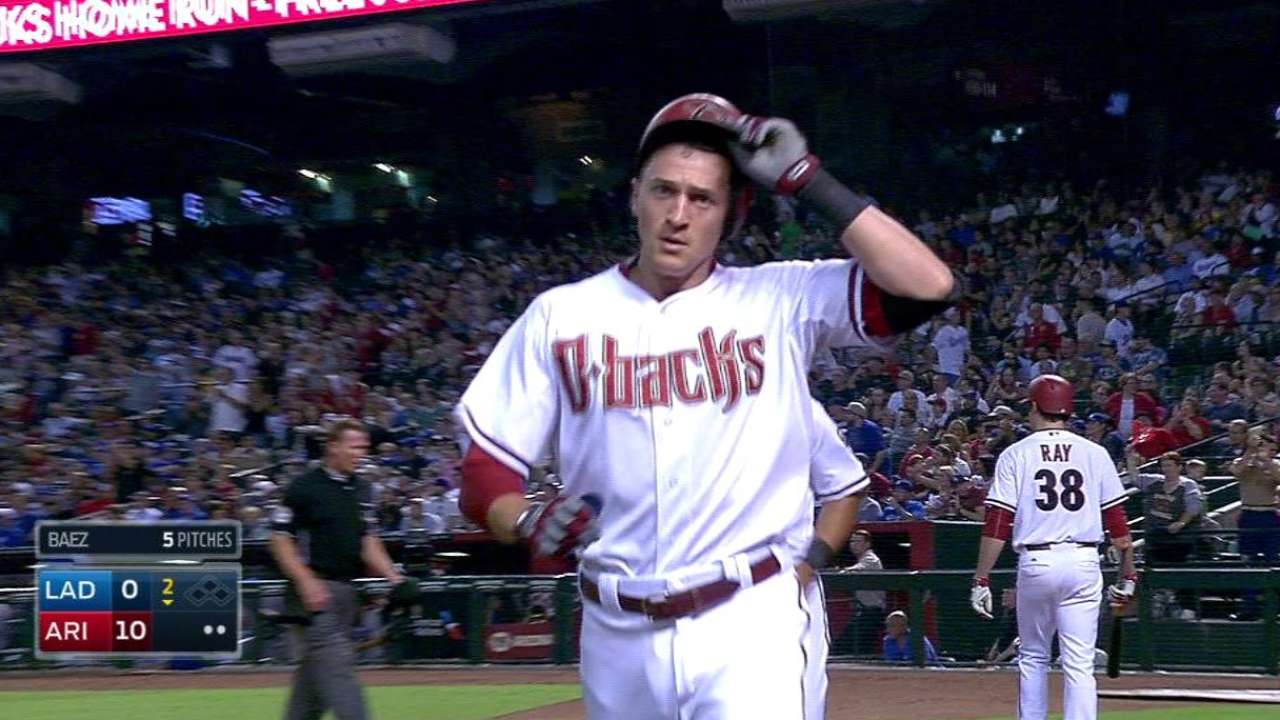 SCOTTSDALE, Ariz. -- After a year in which he earned a starting job in the Major Leagues for the first time, Nick Ahmed is by no means guaranteed last year's role as the go-to shortstop for the D-backs in 2016.
"We're not going to name any starters for a long time," manager Chip Hale said. "This is going to be a fight."
While Ahmed was the starter last season, the D-backs have options beyond him for the coming year. The team acquired Jean Segura from the Brewers late in the offseason, and Hale said the two, along with incumbent second baseman Chris Owings, will split time in Spring Training to determine who grabs the Opening Day job.
"As far as last year goes, I think I played pretty well on the defensive side, for sure, and I got better offensively, but this is a new year," Ahmed said. "You come into Spring Training every year and compete and try to earn a job. I don't think the previous year has anything to do with this year."
Ahmed arrived in Arizona as part of the 2012 trade that sent Justin Upton to the Atlanta Braves. Didi Gregorius was the D-backs' shortstop the next two years, with Ahmed playing only 25 games in 2014 between both middle-infield spots.
Ahmed seized the starter's job last year, playing 134 games with excellent defense. The knock on Ahmed was his bat, only hitting .229 with a .275 on-base percentage in 459 plate appearances.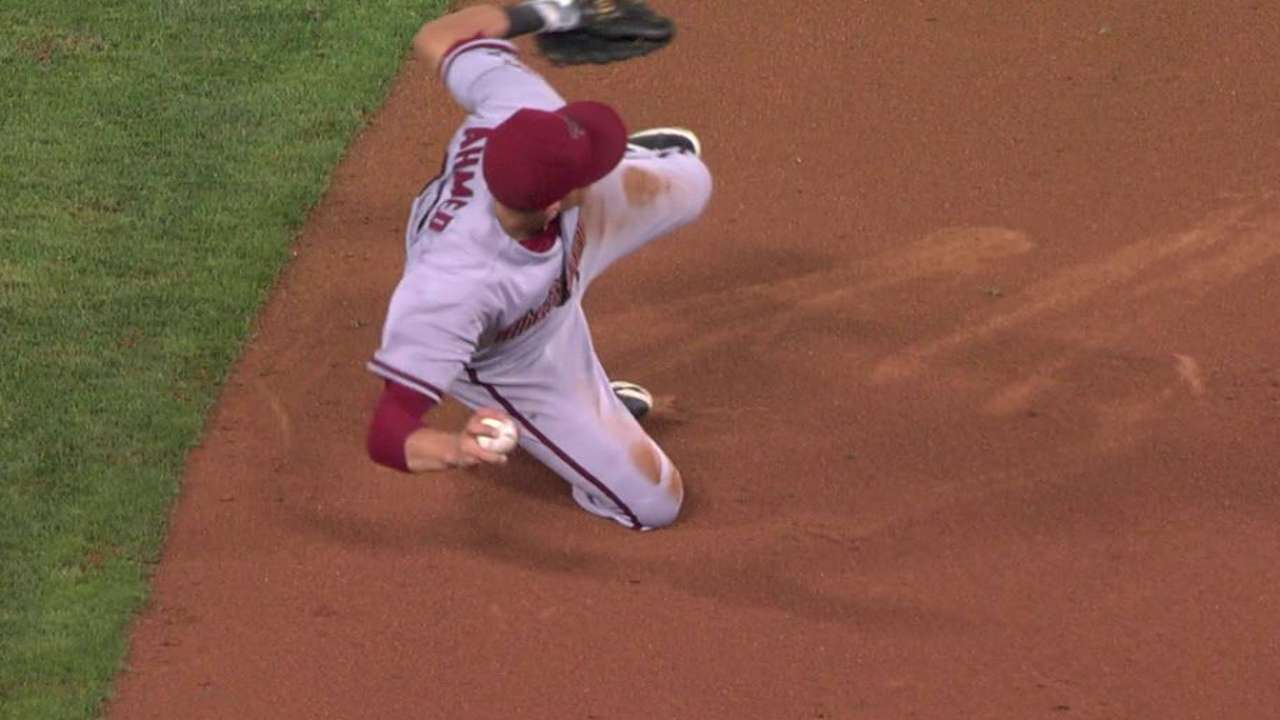 Ahmed paired with Owings as his double-play partner most of the year. Owings can relate to not getting anything promised to him. As the No. 2 prospect in the organization prior to 2013, Owings watched Arizona acquire Gregorius and Cliff Pennington, who both played ahead of him.
As camp goes on and games get set to begin, Owings said he hasn't seen a change in Ahmed's preparation. He has been working on his glovework and his bat the same as he was last year, and having another shortstop in camp hasn't changed anything.
"That's just baseball," Owings said. "That's just how it works. You can never have too many people at one spot. You just have to earn it. If he works his tail off and if he keeps doing what he's doing, it's going to work out."
Ahmed wasn't bothered when the D-backs took a shortstop with the first overall pick in last year's Draft (Dansby Swanson, since traded to Atlanta in the Shelby Miller deal). He wasn't bothered when Arizona acquired a former All-Star shortstop, and he isn't bothered that he'll have to earn his starting spot for the second year in a row.
"It doesn't affect me at all," Ahmed said. "Any other guy on our team, if they're affecting what I'm doing on a day-to-day basis and how I prepare, I'm taking away from what I'm going to contribute to the team."
Justin Emerson is a graduate student pursuing a master's degree in journalism at Arizona State University. This story is part of a Cactus League partnership between MLB.com and ASU's Walter Cronkite School of Journalism and Mass Communication. This story was not subject to the approval of Major League Baseball or its clubs.