Grapefruit opener ends in draw for O's, Braves
LAKE BUENA VISTA, Fla. -- The Braves and Orioles opened their Grapefruit League slate with a 4-4 tie in 10 innings at ESPN's Wide World of Sports Complex on Tuesday afternoon.
The Braves tied the score courtesy of a two-run eighth that Rio Ruiz sparked with a one-out double. Ryan Lavarnway followed with an RBI single off Chris Jones. After an error by Ozzie Martinez and a Matt Tuiasosopo walk loaded the bases, pinch-runner Ozzie Albies scored on Reid Brignac's game-tying sacrifice fly.
"I'm pleased on both sides of the ball," Braves manager Fredi Gonzalez said. "We made some nice plays. It's nice to see some of the young kids make some plays."
Fredi projects consecutive lefties in lineup
Orioles prospect Christian Walker displayed some of his power as he highlighted a three-RBI performance with a two-run home run off Danny Burawa, who began his outing by surrendering Ryan Flaherty's third-inning leadoff homer. Walker also blemished Braves starter Williams Perez with a sacrifice fly that followed Jimmy Paredes' first-inning bloop double to left field.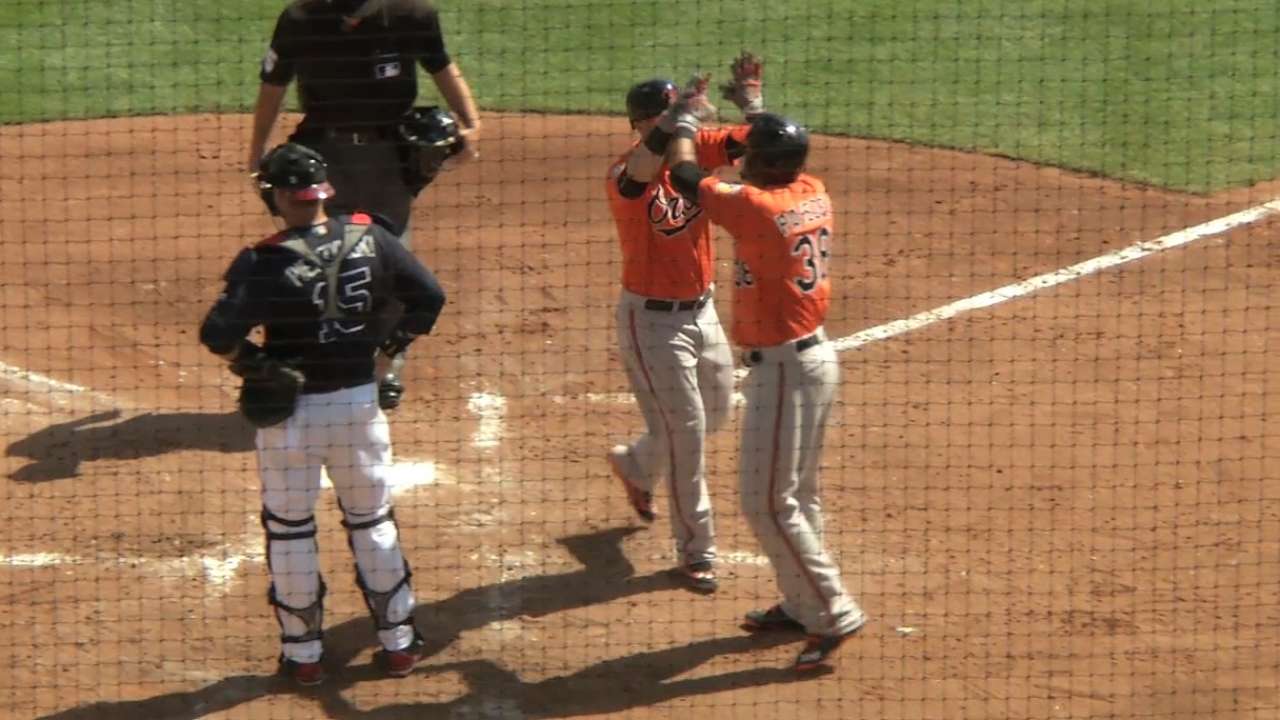 Braves first baseman Freddie Freeman further eased concerns about his right wrist when he drilled a ground-rule double in the first inning. The double accounted for the only hit surrendered by Orioles starter Mike Wright, who strengthened his bid for a rotation spot by recording a pair of strikeouts over two scoreless innings.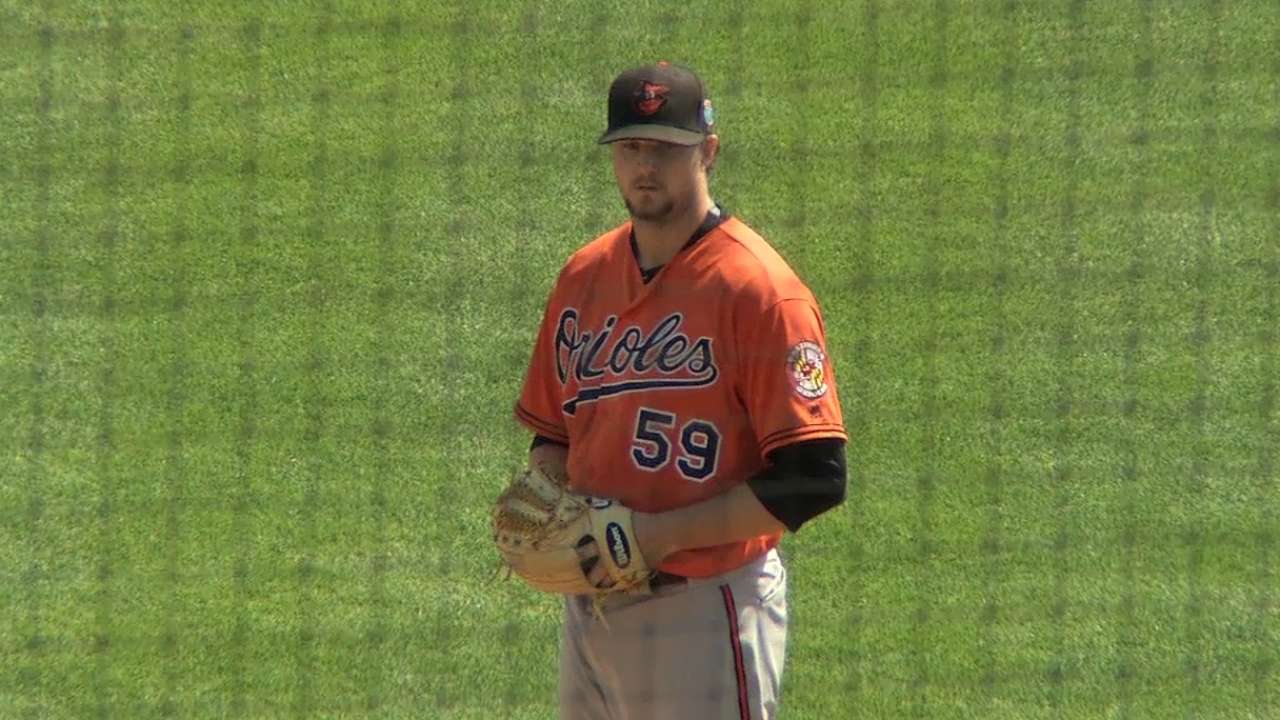 Former Orioles outfielder Nick Markakis notched the first of two fourth-inning singles produced by the Braves, who began their rally with Hector Olivera's sixth-inning RBI single and extended it with Daniel Castro's seventh-inning RBI double.
Olivera makes left-field debut
Perez surrendered a pair of hits and a run while totaling just 15 pitches in the first inning. The Braves limited him to one frame, because he had completed a long bullpen session this past weekend.
Up Next for the Orioles: The Orioles begin their sixth season in Ed Smith Stadium with their home opener Wednesday against the Braves at 1:05 p.m. ET. Ubaldo Jimenez will make his Grapefruit League debut, and left-fielder Hyun Soo Kim is expected to play in his second consecutive Spring Training game after going 0-for-3 in his debut on Tuesday.
Up Next for the Braves: Atlanta will its first look at two of its top four prospects during Wednesday afternoon's game against the Orioles in Sarasota. Highly-touted right-hander Aaron Blair will get the start. Top prospect Dansby Swanson is also scheduled to make the trip and experience his first big league Spring Training game. Swanson's availability is questionable, because he began feeling sick on Tuesday.
Tune in to Gameday Audio to listen to the game live.
Mark Bowman is a reporter for MLB.com. This story was not subject to the approval of Major League Baseball or its clubs.