Freeman eases wrist concerns in spring opener
After starting camp with cautious approach, first baseman hits early double
LAKE BUENA VISTA, Fla. -- It appears the lingering worry about Freddie Freeman's right wrist might have been overblown.
Exactly one week after reporting to Spring Training and revealing he planned to take things slow, Freeman was in the lineup when the Braves opened the Grapefruit League season with Tuesday afternoon's 4-4, 10-inning tie with the Orioles. It did not take long for the veteran first baseman to further ease concerns about his wrist, as he bounced a double over the right-center-field fence in the first inning.
Spring Training: Tickets | Schedule | Gear
"Freeman is fine," Braves manager Fredi Gonzalez said. "His first at-bat, you couldn't ask for any better test than that."
Despite the fact that Freeman took a very cautious approach in his preseason preparations, it appears he might be one of those players who does not need much time to adjust to live pitching. The regular batting practice he took late last week exposed him to an overhand delivery for the first time since September, and he wasn't even cleared to take swings when he participated in his only live batting practice on Saturday.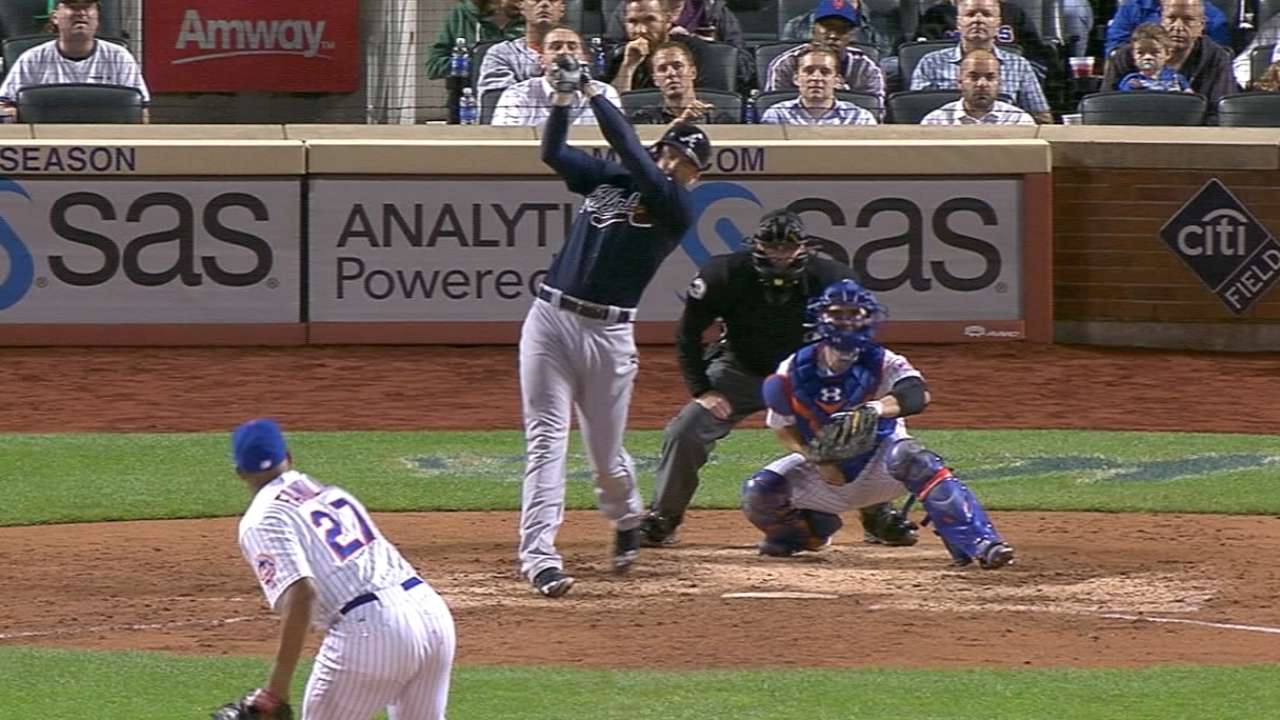 But none of this seemed to matter as Freeman drilled his ground-rule double off Mike Wright with the second swing he took during Tuesday's game. In his only other plate appearance, he swung through Tyler Wilson's 3-2 fastball to end the third inning. But in the process, he at least took advantage of a chance to adjust his eyes by tracking some more pitches.
"I've had a good routine this Spring Training, and everything has been going well," Freeman said. "So, I'm not going to just stay where I was at -- I might as well play. I'm not going to get my timing if I don't play. You can do all the live BPs you want, but there's nothing like the adrenaline of the game."
Freeman will rest on Wednesday and then get at least two plate appearances during the home games scheduled for Thursday (vs. Tigers) and Saturday (vs. Pirates). Concerns about Freeman's wrist began last year, when a sprained right wrist and bone bruise bothered him for much of the season's final four months.
"If you break his swing down, it's a handsy or wristy swing," Gonzalez said. "So, any time he has something wrong with his hand or wrist, it really scares you. But so far, he's been good."
Mark Bowman is a reporter for MLB.com. This story was not subject to the approval of Major League Baseball or its clubs.