Cash: Odorizzi likely to start spring opener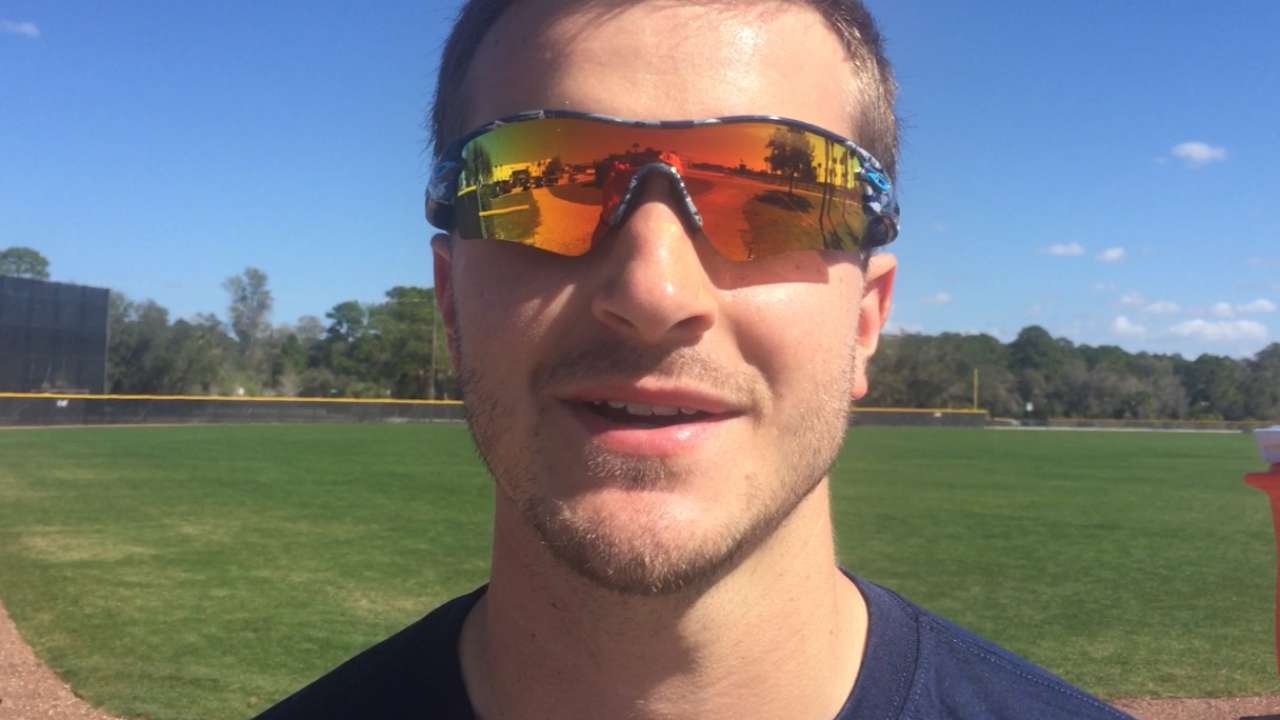 PORT CHARLOTTE, Fla. -- Kevin Cash thinks Jake Odorizzi will start the Rays' first Grapefruit League game Wednesday against the Nationals -- he's just not certain.
"[Odorizzi] is projected," said the Rays manager, who told reporters that the team's trip to Cuba, which has not yet been made official, has the team making contingency plans. "There is a lot of schedule conflict with the Cuba trip, so we're trying to line that up correctly.
• Spring Training: Tickets | Schedule | More info
"I think on the backside, right now, [Odorizzi is] the guy. But I would not say [we are] 100 percent sure. We're trying to map things out the best we can. It's fine, we'll adjust, but you're not just talking about one game in Cuba. You're basically talking about three days that we have to factor in with how we're going to get all of our pitchers the work we need."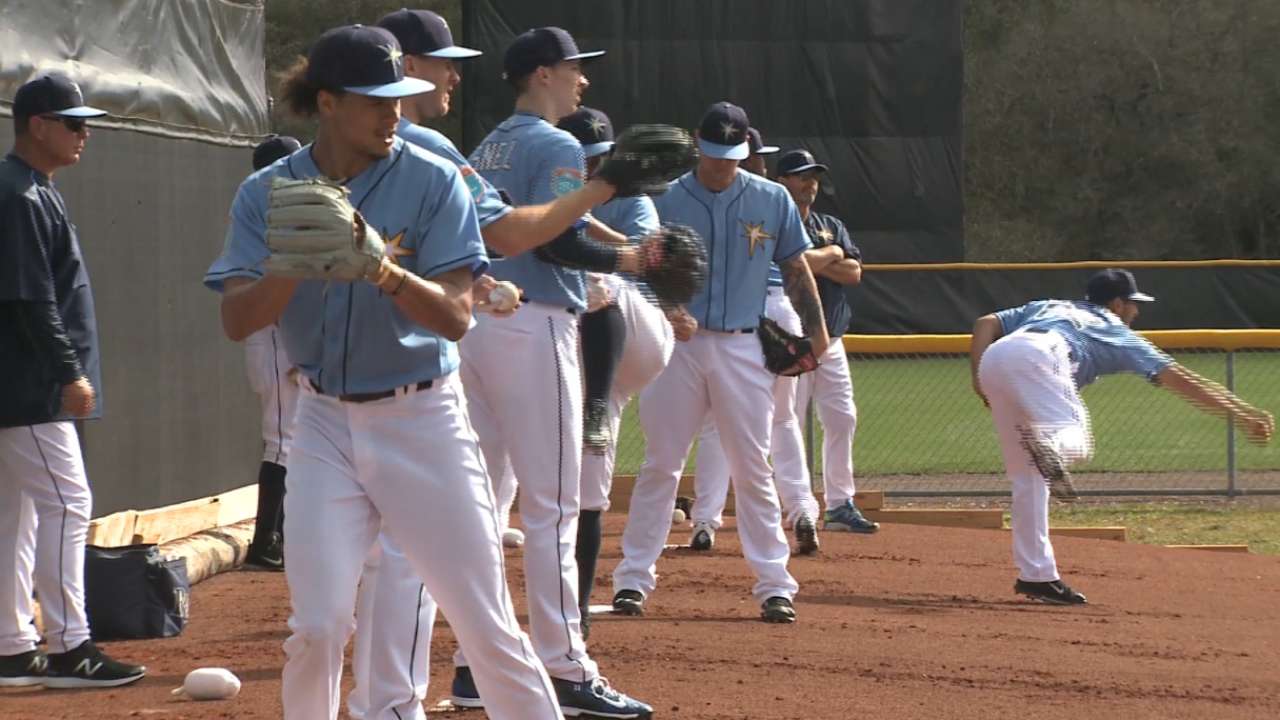 After Sunday's workout, Cash praised his outfielders for how they looked while throwing to different bases.
"Everybody that threw today threw really good," Cash said. "Desmond Jennings threw the ball really good. Jaff Decker threw the ball really well. Everybody, to a man, was very accurate and got something out of it. You can tell any time you put [Kevin Kiermaier] in a drill, he's going to go max effort. And I think that kind of sparks everybody."
Amid the praise, Cash singled out non-roster invitee Dayron Varona.
"Varona has a Kiermaier-type arm," Cash said. "That's fun to watch."
Among the pitchers throwing on Sunday was Eddie Gamboa, who signed with the team as a free agent in January. The right-hander includes a knuckleball in his repertoire, which made things interesting.
Cash was asked if having a knuckleballer throwing batting practice was fair to the hitters.
"I think it's very fair, because we have one in our division we face quite a bit," said Cash, referring to Toronto's R.A. Dickey. "No, it's fine. Gives them a different look.
"Right now, the nice thing is, [Gamboa is] kind of interchangeable. He pitches and somebody else comes in after him, so it's not like when you're facing 2 1/2 hours of ... knuckleballs. So if the knuckleball alters [hitters'] timing, they're able to get their timing back on that traditional pitcher pretty quick."
Cash added that Gamboa has been throwing his knuckleball 40 percent of the time, and the Rays would like to see him throw it more.
"It's a lot of work in progress," Cash said.
Bill Chastain is a reporter for MLB.com. This story was not subject to the approval of Major League Baseball or its clubs.