Piazza more than typical instructor at camp
Hall of Fame electee hopes to impart wisdom to Mets players, including Cespedes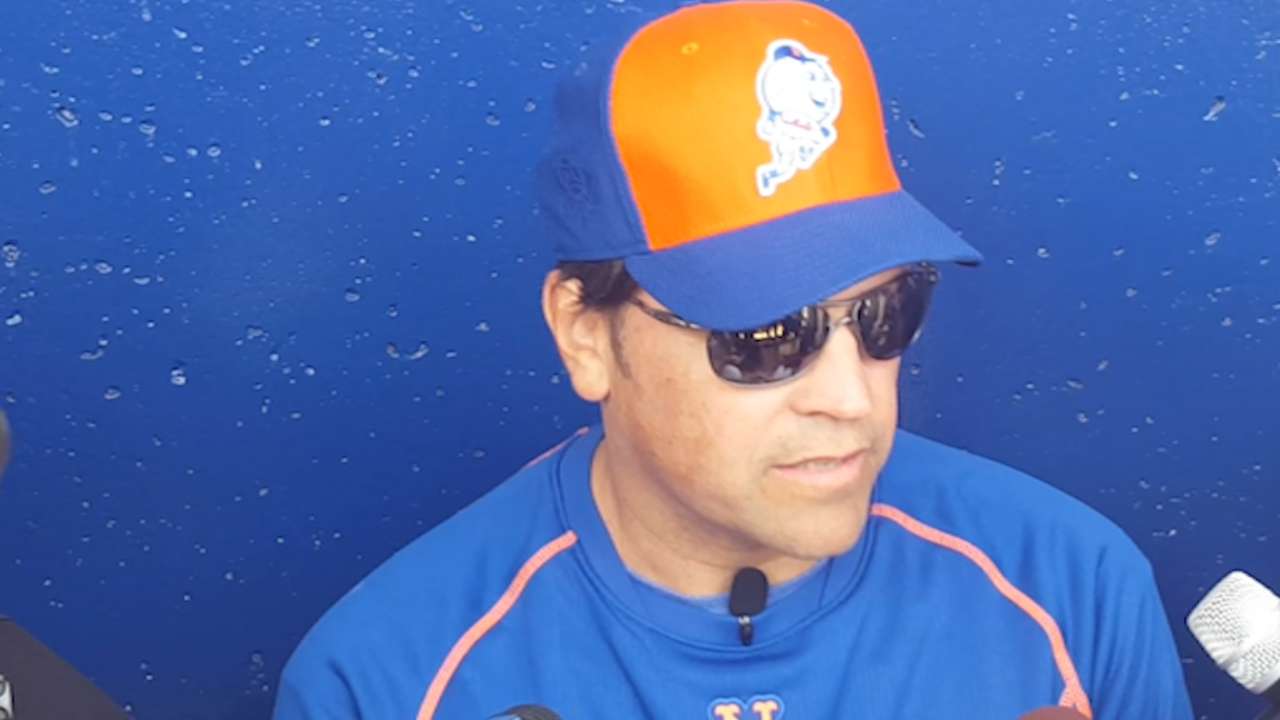 PORT ST. LUCIE, Fla. -- Sixteen years before Yoenis Cespedes, Mike Piazza came to the Mets in the midst of a postseason run, a mercenary who fell in love with New York City and stayed. Few people could ever understand Cespedes' situation better than Piazza, who will officially become a Hall of Famer in five months' time.
It was with that in the back of his mind that Piazza watched Cespedes strike out six times in 21 World Series plate appearances last October, recording nothing more than three singles in five games.
• Spring Training: Schedule | Tickets | More info
"He was just swinging and trying to hit the ball out of the stadium," Piazza said Sunday at Mets camp. "He's so very talented. When I talk to him, I'm going to tell him that there's going to be a lot of pressure on him this year. He's going to be expected to do a lot. I have a little bit of experience knowing that pressure, and I hope he's able to discipline himself and really refine his strike zone and realize that when the pitchers are not pitching to him, he's got to take his walks."
When the Mets invited Piazza to Tradition Field this spring as a special instructor, they assumed he would perform his usual coaching routine with catchers Travis d'Arnaud and Kevin Plawecki. And for the most part Sunday, that's what Piazza did. But realizing one of the game's all-time great hitters -- regardless of position -- might have something more to offer, manager Terry Collins asked Piazza shortly after his arrival how he wanted to operate.
Piazza deferred, but later clarified: before leaving town following Tuesday's workout, he hopes to talk to Cespedes. He wants to tell him not to worry about fame and fortune and fancy cars and adoring fans, because those things will come naturally for as long as he performs.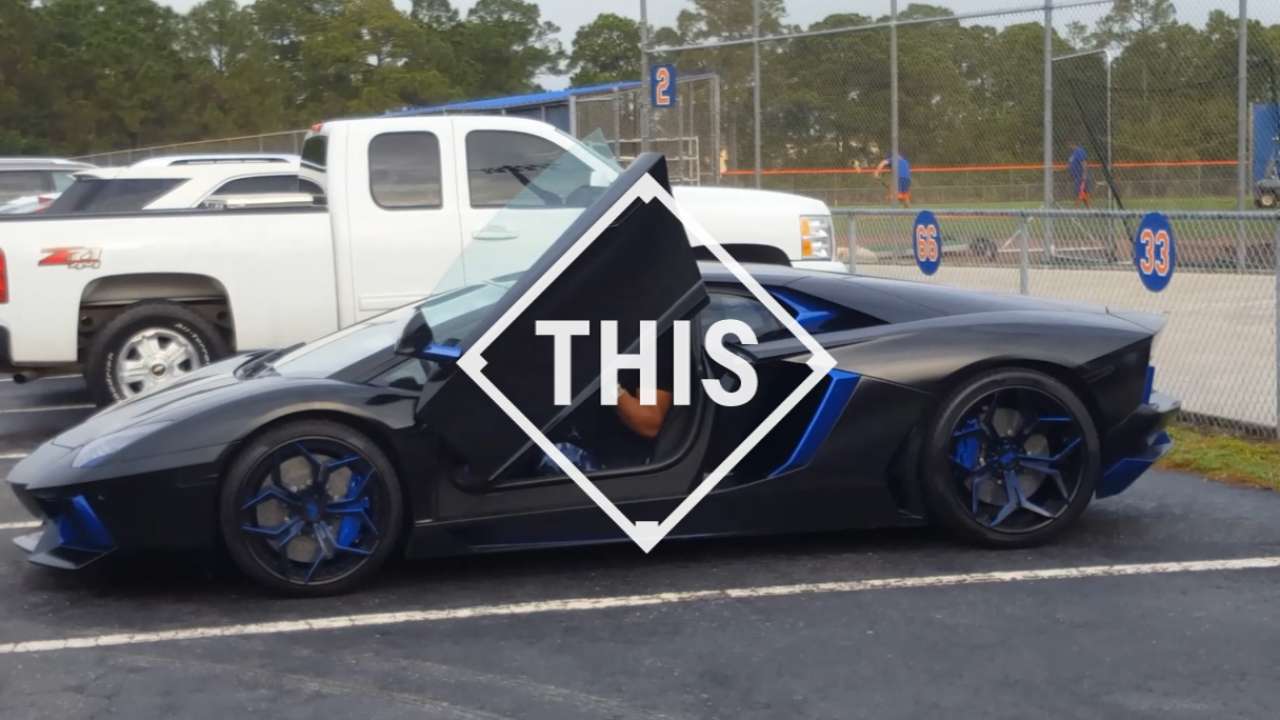 "Even more so now, you have to focus and really do your job first," Piazza said. "I think if you're able to focus on the field ... if you can execute there, these people will embrace you, and you'll be able to enjoy all the fruits and the good things about being here. It all comes down to you have to execute on the field."
For eight years in New York and 16 in total, Piazza managed to straddle that line. He won a National League pennant in 2000, one of five postseason trips in his career. Last month, the Baseball Writers' Association of America elected Piazza to the Hall of Fame; his induction is scheduled for July.
Since his retirement, Piazza has frequently made the short drive up from his Miami Beach, Fla., home to work with Mets players during Spring Training.
"If they do it right, they go pick his brain about things," Collins said. "When you can be around a Hall of Famer who shows up, you've got to make the most of it. Not that you have to compare abilities with anybody else, but these guys are in the Hall of Fame not just because they're talented. There was a thought process involved and they applied it. If I were a young player, that would be the first thing I talked to them about."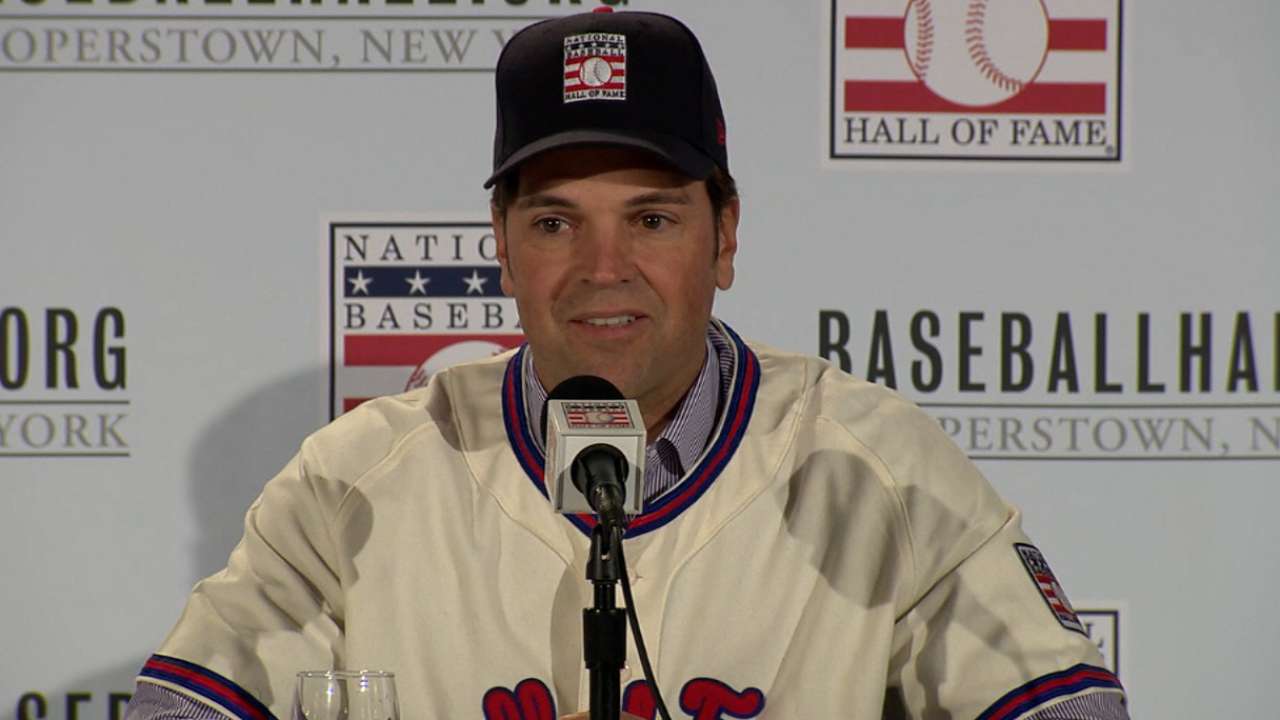 The proof is in Piazza's success as a Cooperstown resident in waiting.
"I'm just over the moon with pride and obviously being grateful," Piazza said. "It's so nice to share it with the Mets' organization and the fans who have been so good to me. It's so nice to see the faces of people and how happy they are. To go in as a Met is something I've said is very special because of my connection to the fans. So I'm over the moon with happiness, with joy."
Anthony DiComo is a reporter for MLB.com. Follow him on Twitter @AnthonyDiComo and Facebook, and listen to his podcast. This story was not subject to the approval of Major League Baseball or its clubs.