MLB.com Columnist
Mike Petriello
Statcast predicts three hitters who will bounce back
Numbers show Zimmerman, Cano, Carter to be prime candidates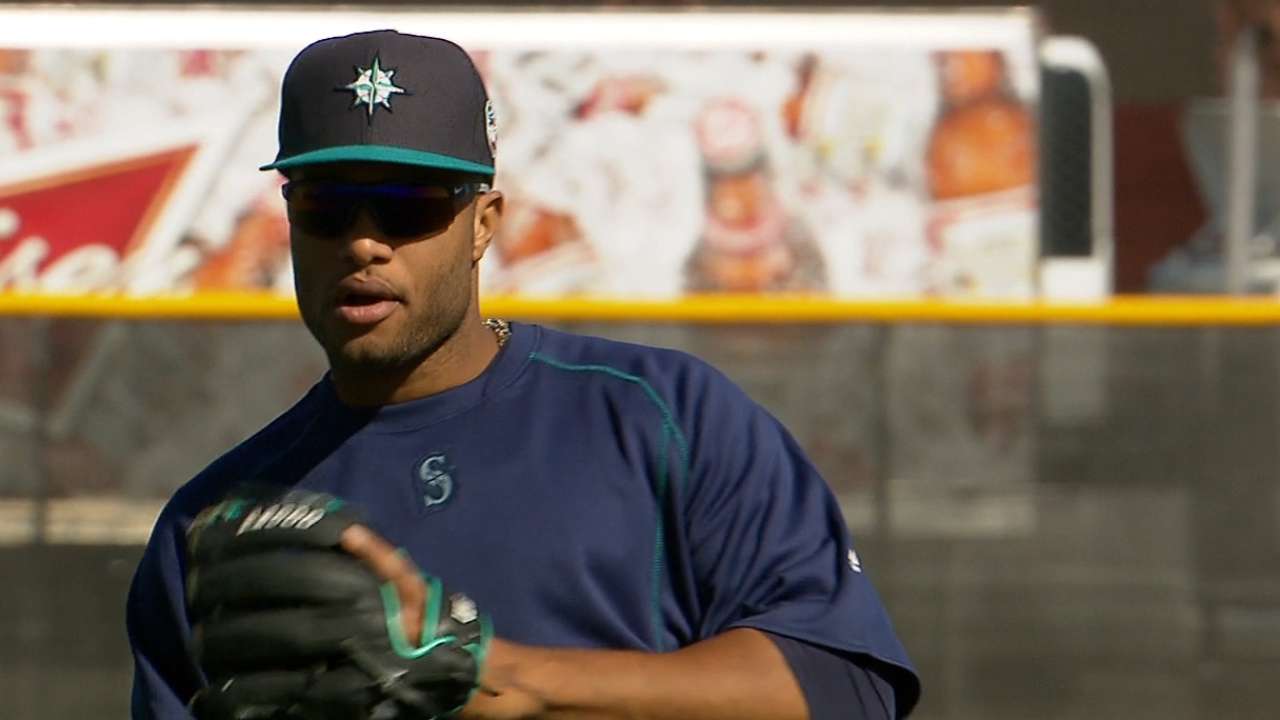 Every year around this time, baseball erupts into an argument about projections overrating or (more likely) underrating a particular team or player. And every year, the issue tends to be one of recency bias, in that what a team or player did in the immediately previous season is given far too much weight, as though the many years of history before that don't play a role. That's a mistake -- they do.
Keeping that in mind allows us to use Statcast™ to look at players who had disappointing 2015 seasons but have had success before and project some bounceback years. Let's look at three hitters, noting that we've previously identified Marcell Ozuna as a great candidate, even before the Marlins announced they'd move in the fences at Marlins Park.
Ryan Zimmerman, 1B, Nationals
At first glance, present-day Zimmerman seems light years away from the Zimmerman who was once the face of the Nationals franchise, a plus defensive third baseman who would put up seasons of being 30 percent or more above league average with the bat. Zimmerman's shoulder issues have pushed him to first base, and he's collected only 630 plate appearances over the past two seasons thanks to multiple injuries. On a rate basis, 2015 was his worst season since 2008.
So why does Zimmerman seem like a decent bounceback candidate? Because in between injuries in 2015, we saw that the talent we remembered was still there. While the overall line was underwhelming, remember that he played the first two months of the season while trying to fight through plantar fasciitis in his left foot, not submitting to a disabled-list stint until June. After taking 40 games off to rest the foot, Zimmerman returned in July, and the difference was stark when you compare the raw numbers:
April 6-June 9: .209/.265/.346, 64 wRC+
July 28-Sept. 7: .311/.372/.652, 171 wRC+
...or the exit velocity chart:
Of course, Zimmerman then sustained an oblique injury in early September, costing him the remainder of the season. It's always going to be about health with him, but the talent remains.
Robinson Cano, 2B, Mariners
The narrative around Cano seems to be a negative one, because -- like Zimmerman -- he put up his worst season since 2008, and because he's still got eight years and $192 million remaining on his contract.
That deal probably won't end up looking good for Seattle as time goes on, but that doesn't mean Cano is to be written off right now. It was clear in July that things were turning around for him, yet despite a second half that ranks up there with some of the best work of his career, it doesn't seem as though anyone noticed.
But it's hard to ignore the evidence. Cano's season bottomed out with an 0-for-4 on June 16 in San Francisco, sinking his OPS to .600. It's an arbitrary endpoint, but given that the Mariners changed hitting coaches days later, it'll do. Compare his season before and after those dates:
April 6-June 16: .236/.277/.323, 66 wRC+
June 17-Oct. 4: .322/.372/.530, 150 wRC+
That 150 wRC+ over more than three full months wasn't just good, it would have been his best mark over a full season. For Cano, who had a stomach ailment so serious that it led to double hernia surgery this offseason, it wasn't so much about exit velocity as it was about at least some amount of bad luck. Let's use the same dates:
Batting average on batted balls over 100 mph
April 6-June 16: .450
June 17-Oct. 4: .621
The Major League average on turning triple-digit balls into hits was .615, almost exactly what "good" Cano had. When you're hitting the ball with such force, you're supposed to get rewarded, because you've done your job. For most of the first three months, Cano simply wasn't getting that luck.
Chris Carter, 1B, Brewers
In order to be a "bounceback player," you have to be bouncing back from something, and you can interpret that any way you like. It could be health issues, like those of Anthony Rendon or Devin Mesoraco; it could be poor performance, like those of Hanley Ramirez or Pablo Sandoval. We're going to say that being non-tendered and cut loose for nothing certainly counts, and that's exactly what happened to Carter when the Astros let him go.
Carter eventually landed with Milwaukee for $2.5 million over one guaranteed year, and it's a perfect fit for team and player. Despite the .199 batting average -- and let's be honest, Carter is always going to bring a ton of swing-and-miss to his game -- he has a few things going for him, some of which we reviewed last fall after a big performance in the American League Championship Series. To name just three:
1. Carter's exit velocity increased markedly in the season's second half (to the point that his 98.6 mph average from Aug. 1 on was the best in the Majors) …
2. ... in part because he made changes to open his stance and also started making contact with far better pitches, which falls in line with what we showed recently about how important it is to make contact with pitches inside the zone ...
Carter inside zone contact rate
April through August: 74.5 percent
September/October: 81.3 percent
Carter outside zone contact rate
April through August: 37.1 percent
September/October: 26.1 percent
3. ...and he's moving to a more favorable situation. Despite Minute Maid Park's short left-field porch, Miller Park is actually considered a better home-run park for right-handed hitters, in part because the center-field wall is 36 feet closer to the plate. (According to FanGraphs' park factors, only the Rockies, Reds, White Sox and Blue Jays have better home fields for righties seeking homers.)
In addition, while Houston has Jon Singleton, Luis Valbuena, Marwin Gonzalez and possibly prospect A.J. Reed around to compete for time, Milwaukee traded Adam Lind to Seattle and seems content to give Carter the majority of the opportunity at first base. If so, it's difficult to see him not topping 30 homers again.
Mike Petriello is an analyst for MLB.com and the host of the Statcast podcast. He has previously written for ESPN Insider and FanGraphs. This story was not subject to the approval of Major League Baseball or its clubs.