Starstruck: Stroman on meeting Barkley
Blue Jays right-hander sat down with NBA legend in Toronto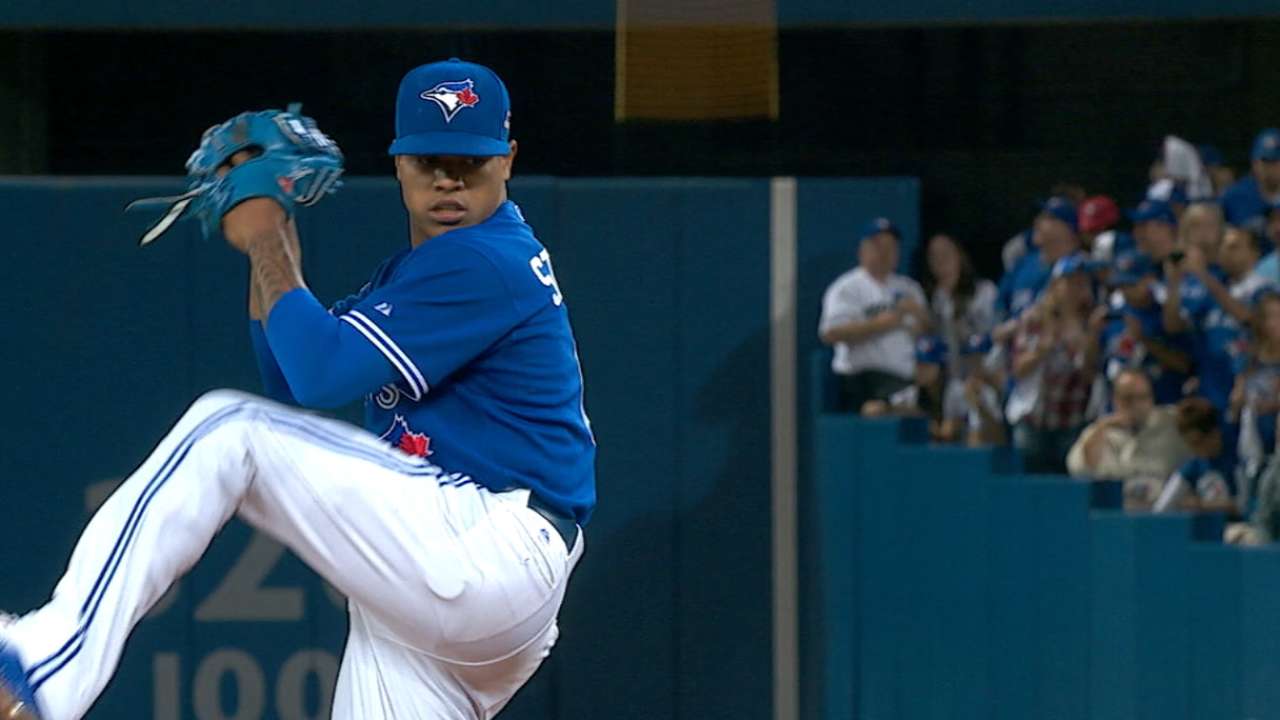 DUNEDIN, Fla. -- Blue Jays right-hander Marcus Stroman has only been around the big leagues for two years, but already he has become one of the more recognizable faces in the game.
Despite becoming a household name, Stroman is just like everybody else and can't help but get chills when he meets someone famous. Every big-name athlete has at least a couple of those "I made it" moments, and for Stroman it happened when he met basketball legend Charles Barkley during NBA All-Star weekend in Toronto.
• Blue Jays podcasts: Stroman discusses meeting Barkley
The startling thing wasn't that Stroman got to meet Barkley, but that the Hall of Famer knew his story. It was Barkley who pulled Stroman aside during the All-Star weekend to tell him that he was an "inspiration." As Stroman reflected on their recent conversation, he still seemed giddy over the encounter.
"I was at a dinner and he was there with his family and friends, and he just kind of called out to me," Stroman said. "He had me come over to his table, sat me down. It was pretty special. He told me he was familiar with my story, told me how much of an inspiration I was and I had a really good talk with him for about 10-15 minutes.
"It was crazy just being a huge basketball fan. He's the man, he's one of the funniest guys to watch on TV being an analyst, and just to see that someone of that nature is familiar with who I am is pretty special."
Crazy to think that Charles Barkley not only knows who I am, but also knows my entire story. Took the time to sit me down and talk. Surreal!

— Marcus Stroman (@MStrooo6) February 14, 2016
During their chance encounter, Barkley praised Stroman's decision to return to Duke University last summer to complete his degree while rehabbing a torn ACL ligament in his left knee. Toronto's promising right-hander not only finished his education, but he also made a stunning recovery from surgery by getting back onto the field in September and excelling in the postseason.
Stroman was 9 years old when Barkley retired from basketball in 2000. Like a lot of people, Stroman was a big fan, and the fondness grew as he got older and watched Barkley on TNT, where he became one of the most popular analysts in sports with an uncanny sense of humor and blunt takes on teams and players around the league.
Barkley has been a superstar for more than three decades, yet it wasn't Stroman who was full of praise during their conversation, it was the other way around.
"When he said my name I was just like, 'What?'" Stroman said, shaking his head still in awe. "I was kind of taken aback, and then when he said he knew my story it just shows you how crazy it is. It's truly special, and I'm just honored to be in the position that I'm in.
"I still feel like a little kid when I have these run-ins with celebs and people who are familiar with me. I look up to them, I get giddy like a little kid on Christmas when I meet some of these individuals, and it's crazy to me to know that they know my story, and for them to think that I'm an inspiration when I think the same of them. It's humbling and it's been fun."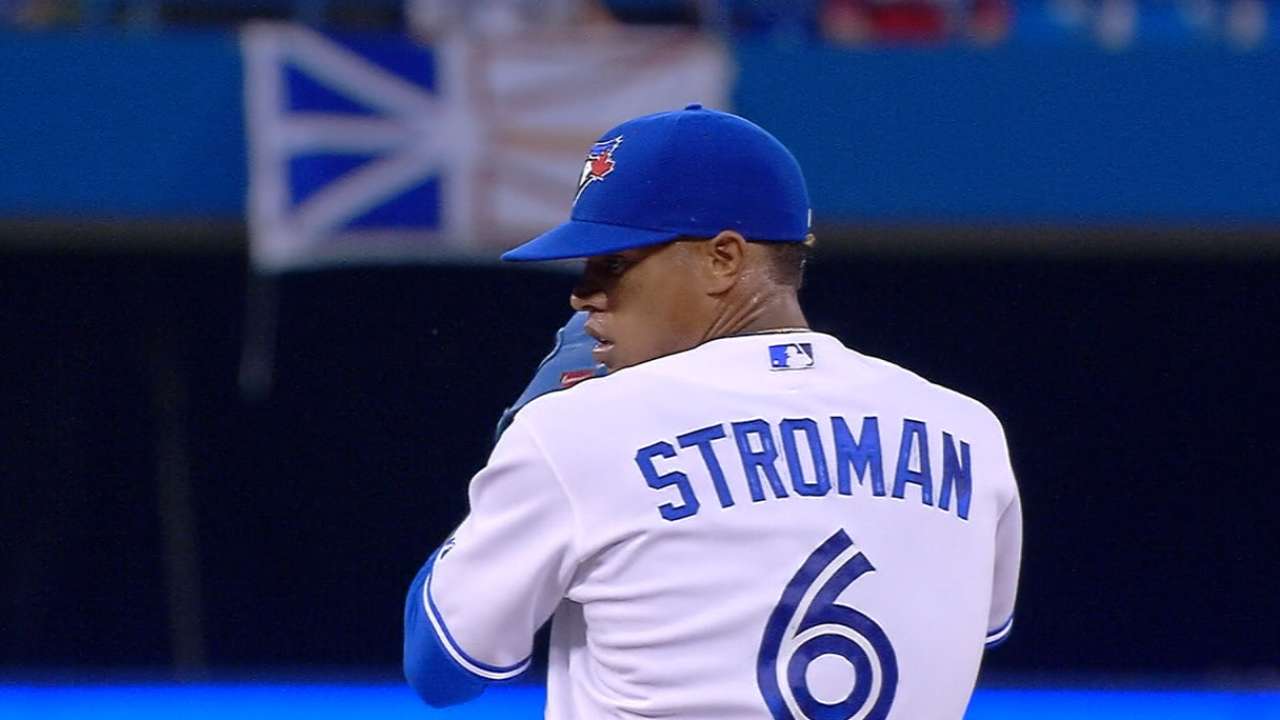 The NBA All-Star weekend was a big deal for Toronto. It was the first time the city held that type of event since the NHL celebrated its 50th anniversary of the game in 2000. For one weekend, all eyes were on Toronto, but the attention wasn't simply limited to basketball players.
Everywhere Stroman went during those three days -- which he described as one of the best moments in his life -- he could tell that Blue Jays fever is alive and well following last year's run to the American League Championship Series.
"It was the last little getaway from baseball before we had to lock it in," Stroman said. "Just to be up there around the buzz of the city for basketball, but not only for basketball, for baseball. Aaron [Sanchez] and I were up there, and the love that we got, we felt like we were rock stars more than some of the NBA All-Stars at points, which is crazy. Love the city, loved it since Day 1, and just looking forward to getting back there this year and doing some big things."
Gregor Chisholm is a reporter for MLB.com. Read his blog, North of the Border, follow him on Twitter @gregorMLB and Facebook, and listen to his podcast. This story was not subject to the approval of Major League Baseball or its clubs.