MLB.com Columnist
Fred Zinkie
What a relief! Ranking MLB's best closers
Led by high-octane arms, bullpen options abound in fantasy
Relievers can be the most frustrating assets for fantasy owners to manage. More than any other group, they can be valuable producers one day and waiver-wire fodder the next. Wise owners will spread out their investment in closers by drafting an elite stopper and a mid-tier member, before picking up a late-round flier.
Tier One: Wade Davis, Kenley Jansen, Craig Kimbrel, Aroldis Chapman
The top tier at this position is as deep as it has been in recent seasons.
Fantasy Player Preview: Full RP ranks
With a lifetime 1.63 ERA, 0.93 WHIP and 14.5 K/9 rate, Kimbrel has spent most of his career as a high-end option. The Alabama native has averaged 45 saves across the past five seasons, and he should have plenty of leads to protect as one of the newest members of a talented Red Sox team. While Kimbrel has experienced a slight dip in his strikeout rate in recent seasons, Chapman has continued to fan opposing batters at an astounding rate. Now the leader of a Yankees' relief corps with the potential for a historic level of dominance, the lefty could post his first career 40-save season in addition to registering his usual total of 100-plus strikeouts.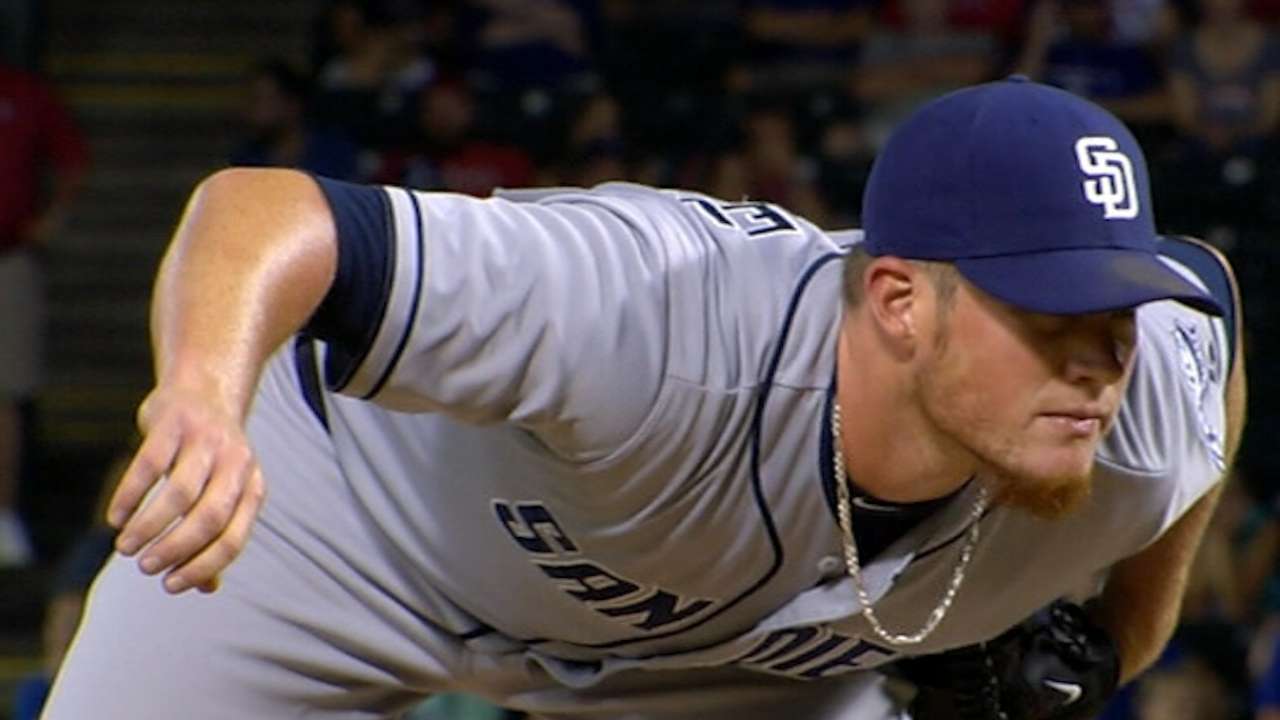 Along with Chapman, Jansen likely has the best chance to combine 40 saves with 100 whiffs in '16. A season-opening disabled-list stint last year cost the right-hander an opportunity for a third straight 100-strikeout campaign, but his K/9 rate remained unchanged once he returned to the mound.
The newest member of this group, Davis has posted a 0.97 ERA and a 0.82 WHIP since joining the Royals' relief corps at the outset of '14. He will now finish off victories on a Kansas City squad that has been among the best in baseball at generating save chances in recent seasons.
Tier Two: David Robertson, Ken Giles, Zach Britton, Jeurys Familia, Cody Allen, Hector Rondon, Mark Melancon, Trevor Rosenthal
Owners who do not wish to pay the premium price for a first-tier stopper will find several dominant options in the second tier.
Robertson blew seven saves in his first season with the White Sox, but his 0.93 WHIP and 2.52 FIP suggest that better times are on the horizon. Allen also gave fantasy owners some frustrating moments in '15, but his were clustered in the initial weeks of the season. The native Floridian fell just one whiff short of the 100-mark, and his 1.82 FIP from '15 offers hope that he could be on the verge of a difference-making year.
Britton is arguably the most stable option in this tier, as he has recorded a 1.77 ERA and a 0.94 WHIP across the past two seasons. While Britton has not received the workload to register a 40-save season yet, the same issues do not exist for Melancon or Rosenthal. As reliable stoppers for the two winningest teams in baseball last season, they finished first and second, respectively, on the Major League saves leaderboard. Even though Melancon is unlikely to save 51 games for a second straight year and Rosenthal may experience a slight dip from his 48-save season, they can both be expected to crack the 40-save mark. They could be joined by Rondon, the fireman on a rapidly improving Cubs team. By producing a 1.67 ERA and a 1.00 WHIP last season, Rondon proved that he has the skills to thrive in the ninth inning.
An afterthought in '15 drafts, Familia compiled 43 saves and ranked second to Melancon in overall closer value a year ago. Pitching behind a dominant Mets' rotation, the 26-year-old should be busy again in '16.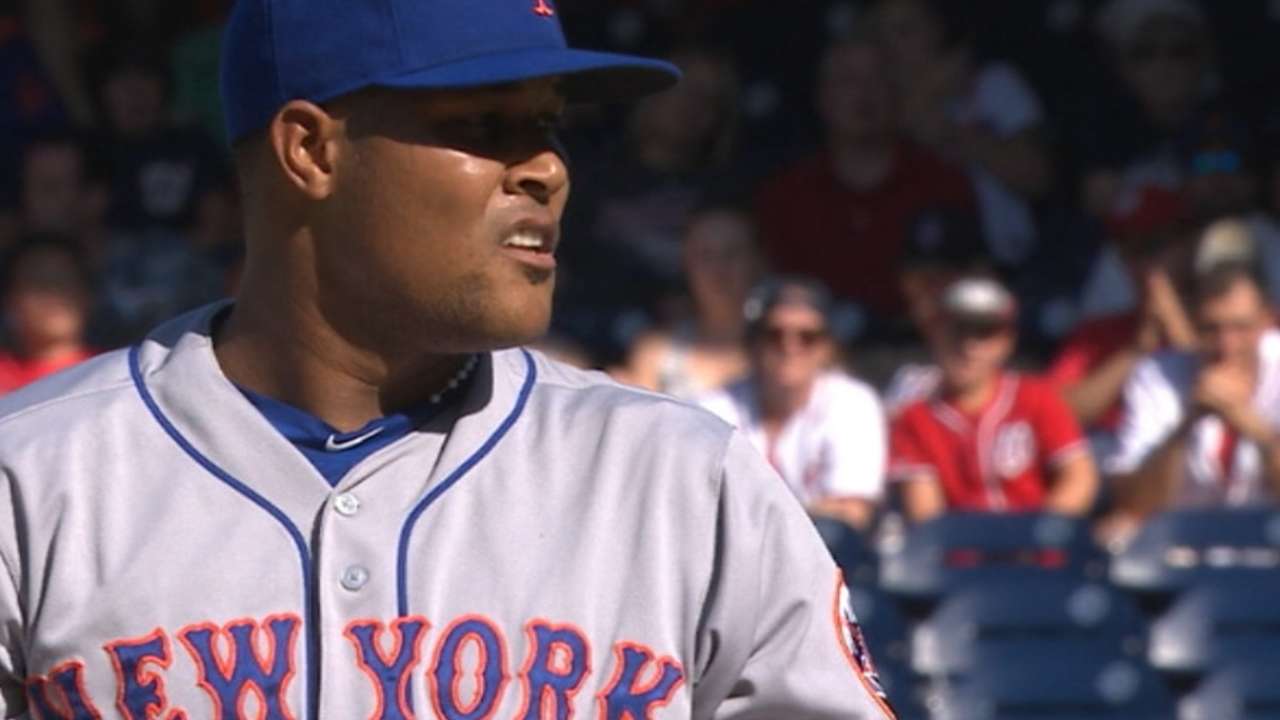 Among this deep tier, Giles -- who owns a lifetime 1.56 ERA, 1.04 WHIP and 11.7 K/9 rate -- stands out as the option with the most upside. As the expected closer on an ascending Astros' squad, he could soon join the top tier.
Tier Three: Jonathan Papelbon, Shawn Tolleson, Francisco Rodriguez, Huston Street, Brad Boxberger
A strong group of No. 2 mixed-league closers populates the third tier.
Owners who wish to invest in a stable veteran can choose Papelbon, Rodriguez or Street. A reliable ninth-inning man since '05, Papelbon did not receive a heavy workload while plying his trade for the last-place Phillies in '15. He should return to the 35-save plateau this season as part of a competitive Nats squad. With 82 saves across the past two years, Rodriguez is still the dependable stopper that he has been for most of the past decade-plus. And even though Street is prone to the occasional injury, he has totaled 81 saves across the past two seasons and 315 in his 11-year career.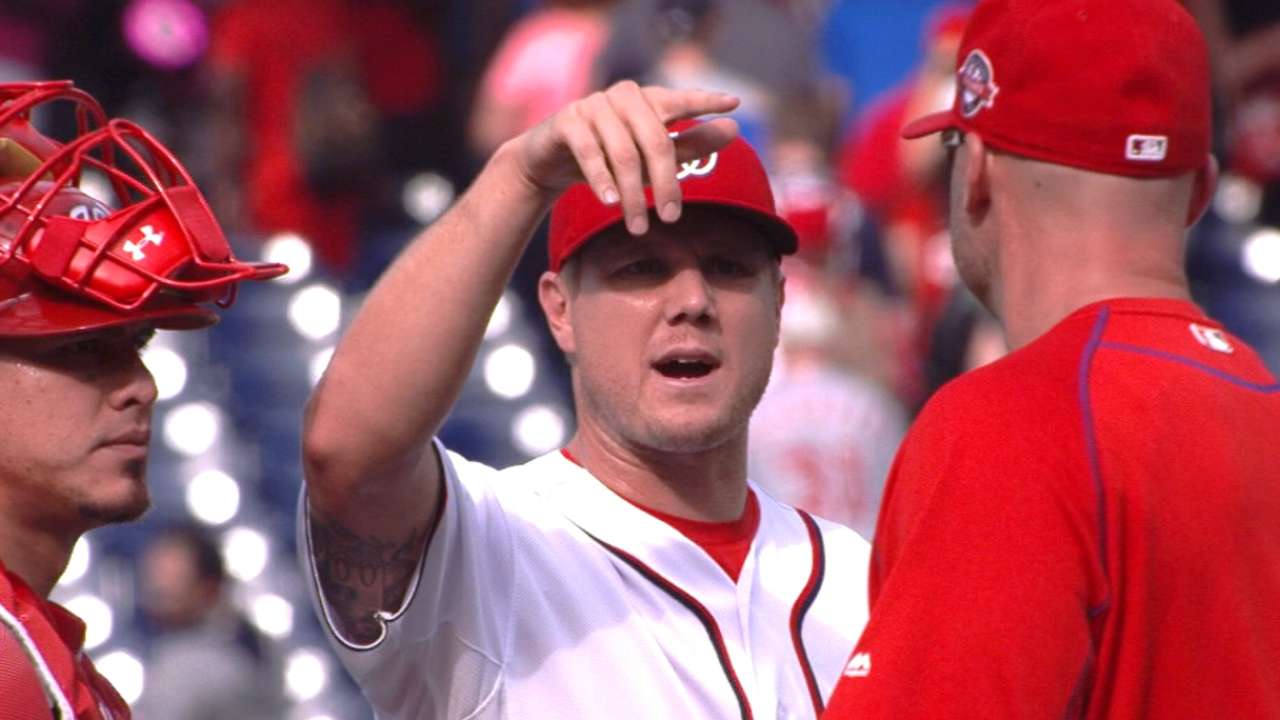 Tolleson and Boxberger both became successful stoppers last season, but each must overcome his share of obstacles in '16. Boxberger led the Junior Circuit with 41 saves, and he should have a long leash after Jake McGee was traded to the Rockies in February. However, he must improve upon last year's lackluster 3.71 ERA and 1.37 WHIP in order to ascend to the second tier. Tolleson converted 35 of 37 saves in '15, but he will need to continue to dance around the occasional homer to hold off a talented group of setup men in Texas.
Tier Four: A.J. Ramos, Dellin Betances, Brad Ziegler, Santiago Casilla, Glen Perkins
The only player in this article who is not expected to secure saves in '16, Betances can still help mixed-league squads by combining a miniscule ERA and WHIP with roughly 115 whiffs. Although Ziegler maintains a low strikeout rate, he converted 30 of 32 save chances and posted a 1.85 ERA last season. Ramos maintains a stellar strikeout rate, but he is sometimes wild and has little margin for error on a club with skilled setup man Carter Capps. Casilla sometimes struggles to keep the bases clean, but he compiled 38 saves in '15 on a Giants squad that is expected to win games at a higher rate in '16. Perkins -- who has totaled 102 saves across the past three campaigns -- will seek to avoid the injuries that have plagued him in the second half during each of the past two seasons.
Fred Zinkie is the lead fantasy baseball writer for MLB.com. Follow him on Twitter at @FredZinkieMLB This story was not subject to the approval of Major League Baseball or its clubs.