Davis enjoys being one of game's top closers
Right-hander has become dominant reliever after shifting to 'pen in '13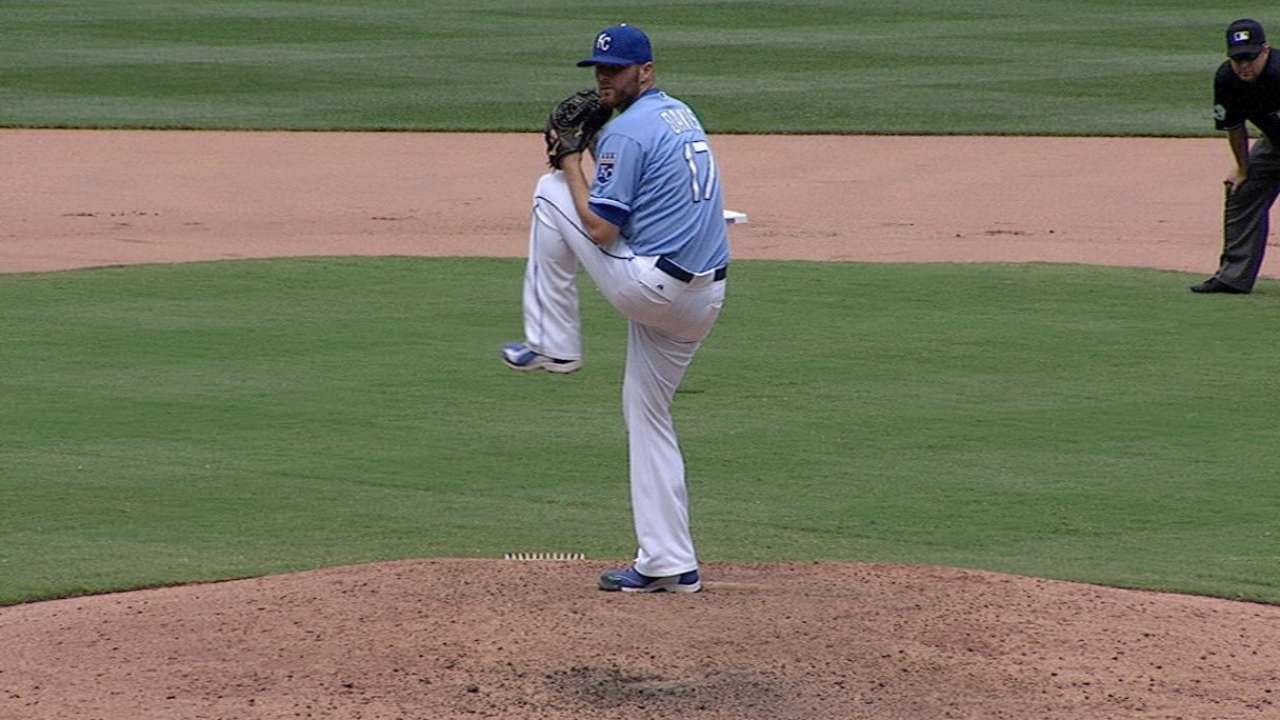 SURPRISE, Ariz. -- As Royals manager Ned Yost sat in his office prior to Thursday's workout, he recalled the time he told right-hander Wade Davis that he was being removed from the rotation and sent to the bullpen.
"He actually took the news pretty well," Yost said.
It was late August 2013, and Davis had turned in yet another disappointing start. Davis, in his first season with the Royals, got rocked for seven runs in six innings against the Nationals. His ERA ballooned to 5.67.
• Volquez willing, if needed, to start on Opening Day
Yost huddled with his coaches and consulted the front office. He had to make a move.
It was decided that Davis would be moved to the bullpen. But first, Davis would be sent for a quick stint in the Minors, a move that didn't exactly please Davis.
"I didn't have much choice," Davis said.
• Royals' Spring Training info
But when Davis returned to the Royals, the beginnings of a legend emerged.
"When I first called him after his last start I said, 'We're going to move you to the 'pen,'" Yost recalled. "I told him, 'I want you to go down [to the Minors] for a few days. We'll go two innings there, a day off, and then two innings.' He goes, 'No, this is what we're going to do. First, I'm fine with going to the bullpen. I just want to be good at either being a starter or good at being a reliever. Let me go there and pitch one inning, rest a day, and pitch one inning. I need to really blow it out.'"
Yost was amazed at how quickly Davis adjusted to the bullpen. In his final seven appearances (10 innings) of 2013, Davis posted a 0.90 ERA.
"The first time I got him in a game the bases were loaded and nobody out, and he just blew right through them," Yost said. "I kind of was like 'Wow. We got something here.' Every time we used him, he went through every hitter.'"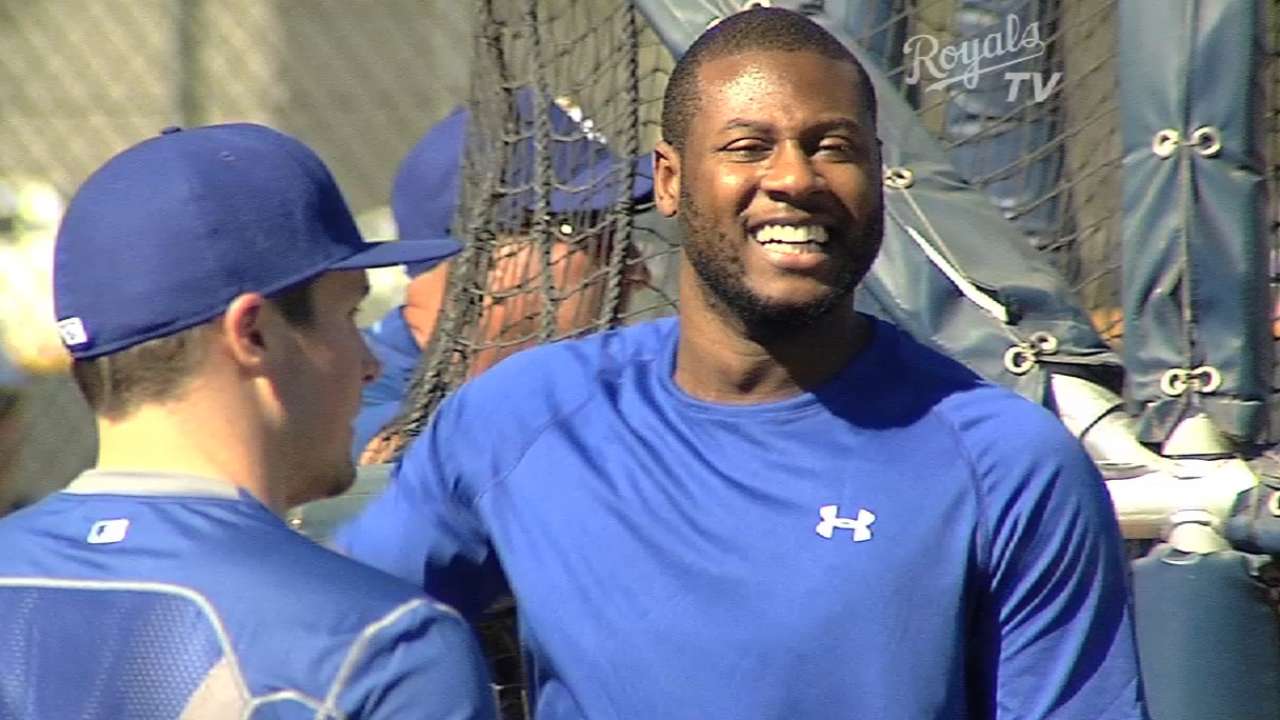 The next spring, though, Davis was given another chance at starting. But then, right-hander Luke Hochevar suffered a season-ending elbow injury.
"I called him in again and said, 'Hey, we need you in the 'pen,'" Yost said.
That spring, Yost noticed a huge spike in Davis' velocity.
"He went from 91-92 [mph] to 97-98," Yost said. "He just let it go on every pitch."
And it was in 2014 when Davis proved to all of baseball that he was a dominant reliever -- going 9-2 with a 1.00 ERA.
Last season, Davis was even better, posting a 0.94 ERA with 17 saves.
"He got his wish," Yost said. "He's not only good, he's the best."
The transition still doesn't make a whole lot of sense to Davis.
"I never imagined I'd be in this situation," he said. "My main goal has always been just to stay on a big league team. Anything else is icing on the cake.
"But to be honest, I don't look at myself as a closer or a reliever. I'm just someone who tries to get guys out."
With a whole lot of success.
Jeffrey Flanagan is a reporter for MLB.com. Follow him on Twitter at @FlannyMLB. This story was not subject to the approval of Major League Baseball or its clubs.