MLB.com Columnist
Phil Rogers
Duquette takes stand against opt-out clauses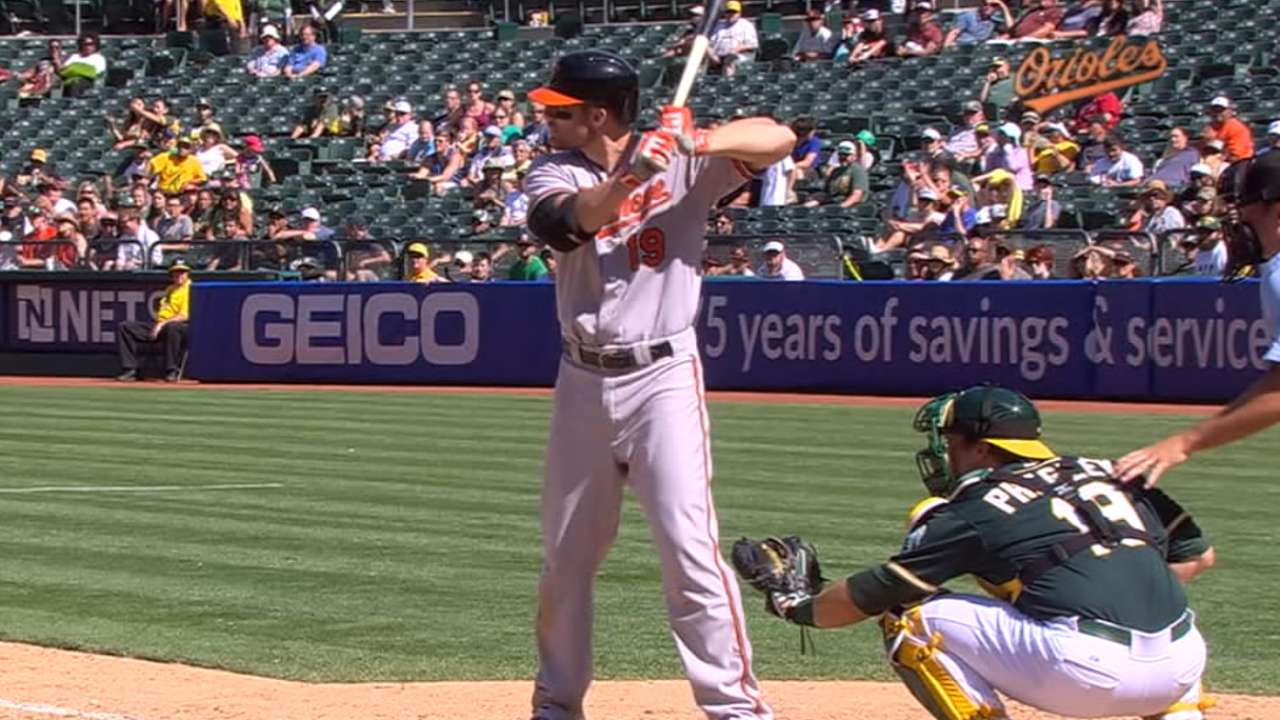 SARASOTA, Fla. -- Opt-out? Sorry, Dan Duquette, opts not to give any player an opt-out.
The Orioles' executive vice president of baseball operations made his views on opt-out clauses clear. Dexter Fowler either wasn't listening or didn't really want to sign with the O's. There is no way Duquette was going to let Fowler hit the market again next winter if the outfielder was being guaranteed $33 million over three years, as was widely reported.
• Fowler opts to sign with Cubs, not O's
It was a shock to fans in Baltimore, as well as to many players at the Ed Smith Stadium complex, when Fowler re-signed with the Cubs on Thursday afternoon. He will receive a guaranteed $13 million -- less than the $15.8 million qualifying offer he turned down back in November -- but he will be able to hit the market again next offseason if he desires.
Duquette and Buck Showalter were pumped at the idea of having Fowler as their leadoff man and right fielder. So were the guys in the clubhouse.
"Fowler, if all that's true and Fowler's here, career on-base percentage of .360 and he's at the top of the lineup -- that just makes our lineup better," Orioles shortstop J.J. Hardy said before Thursday's workout, when the belief was that the Fowler deal was pending only a physical. "Now you move Manny [Machado] to two, and you have more guys on base when he hits his 35 homers. It's shaping out to be a good lineup. We like where we're at. We'll show up against any team and feel like we can score runs.''
Uh, not so much, at least not regarding Fowler.
Duquette let the deal collapse rather than joining the opt-out craze. It may have been especially offensive to the O's, since they had already given up the 14th overall pick to sign free agent Yovani Gallardo and would lose their second pick, No. 28 overall, as compensation for signing Fowler.
"We made a very competitive offer,'' Duquette said. "The issue was the opt-out. The Orioles have made it clear that that type of deal wouldn't really work for us. … There was not an agreement to terms, because they kept insisting on an opt-out. I don't see, club ownership doesn't see, the value in that type of arrangement to the Orioles. If we are going to guarantee a contract, it should be a contract.''
Make no mistake: This was a principled stand when the expedient thing was to just give in and worry about the opt-out later.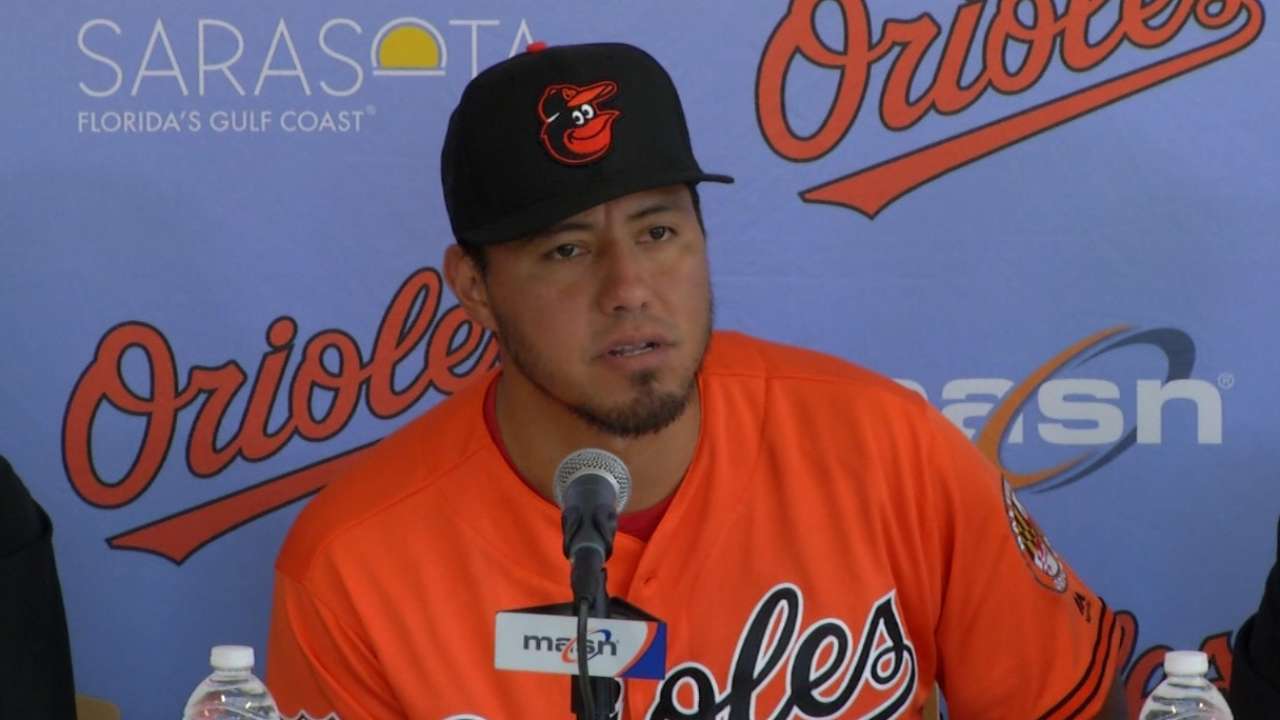 Duquette watched the Red Sox give David Price an opt-out on top of a $217 million deal, the D-backs give Zack Greinke one on top of a $206.5 million deal and the Cubs give one to Jason Heyward on top of a $184 million deal. The trend didn't stop there.
Justin Upton, Yoenis Cespedes, Johnny Cueto and Scott Kazmir also have opt-out clauses.
Here's what Duquette is wondering: Why should the team take all the risk?
Shouldn't it be expected that a player will deliver after signing a free-agent contract? If he does, shouldn't that benefit the club who signed him? Why should a player then be able to put himself back on the market?
If a long-term deal blows up in a team's face -- think of the O's agreements with Albert Belle and Brian Roberts -- then the team still has to pay off the contract. Why give a player the right to terminate a deal early when the team doesn't have the same right?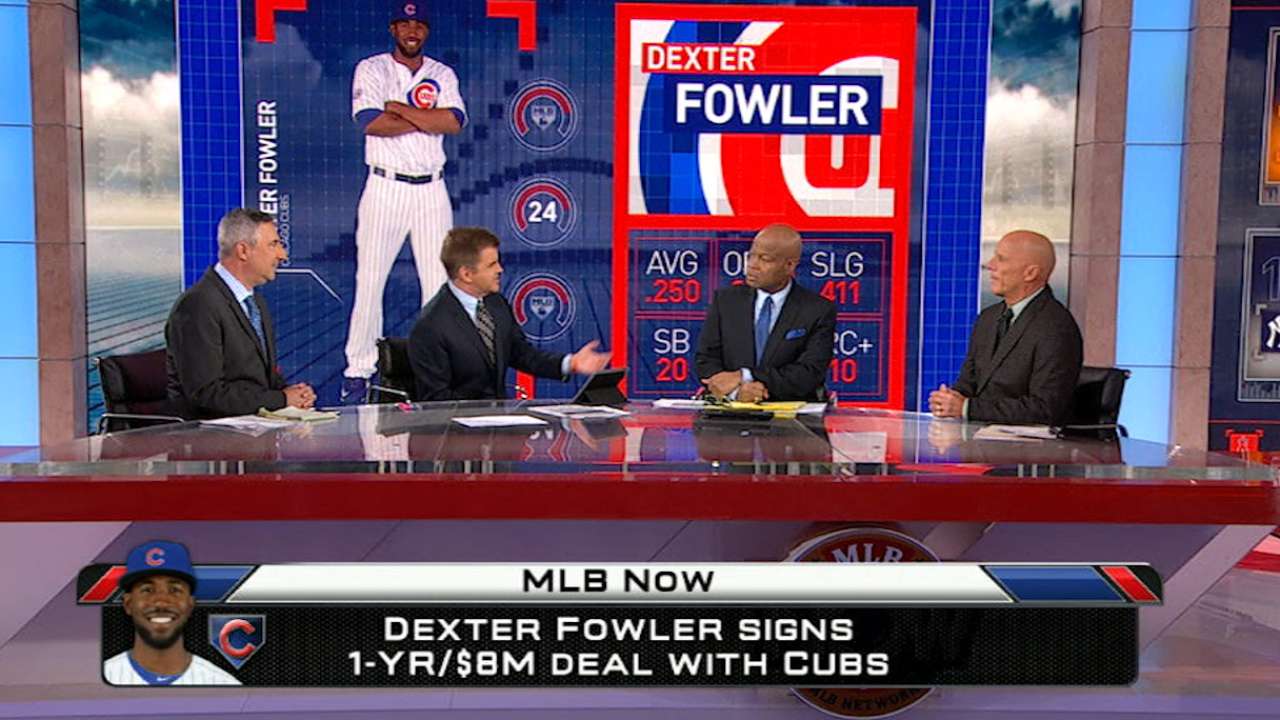 "Well, I don't see the advantage [to] the team,'' Duquette said. "I don't see the advantage to the team of guaranteeing the money and allowing the player to have a free look at the market. Either you're going to play the market or you're going to commit to a team. Frankly, I think it's better for our fans. Our fans want to know that the guys that are playing for the Orioles are playing for the Orioles, that they're committed to the team. And I believe that that's the right way to operate the team as a business.''
Duquette is absolutely right. The trend toward giving away opt-out clauses is bad for clubs. Just look at how Greinke jumped to the D-backs after opting out of his Dodgers contract. Losing him was a major blow to the Dodgers, just like extending Alex Rodriguez and CC Sabathia after they opted out of their contracts has proven to be bad business for the Yankees.
But the teams that are getting the deals these days seem to be the ones willing to roll the dice over the opt-out clauses.
I asked Duquette if he feels like he's swimming upstream.
"No, I think that's the right way to run a ballclub,'' he said. "If you can convince me to the merits for the team, I'm sure we can consider it, but I've yet to see the value to the club.''
Missing out on Fowler isn't going to sink the Orioles. He would have been a nice piece, but the tipping point of a baseball season rarely happens in February.
"It will all be revealed to us,'' Showalter said. "Everybody wants to know about it before it happens, but it will be revealed in time.''
Phil Rogers is a columnist for MLB.com. This story was not subject to the approval of Major League Baseball or its clubs.